Ahoojte! Ak mám byť úprimná, tento článok som mala naplánovaný na pondelok, ale skúšky z autoškoly som nechcela podceniť a tak som si namiesto písania článku ťukala odpovede z autotestov. Chvalabohu, všetko dopadlo úspešne a od včera aj ja patrím medzi vodičov, z čoho sa nesmierne teším, pretože ma to jazdenie "chytilo" a určite si preukaz len tak neodložím medzi ostatné doklady 🙂 ?
Ak ma sledujete na instagrame (čo dúfam, že áno – ak nie, šup TU), určite ste zachytili, že som si s najlepšou kamoškou Lus odbehla na dva dni do Viedne, kde sme si urobili čas iba pre seba, naše hlboké debaty a popri tom sme objavovali čaro dennej, ale aj večernej Viedne. Tak si tento náš výlet poďme "rozmeniť na drobné".
PIATOK
V piatok ráno sme vyrazili rýchlikom do Bratislavy. Počas jazdy som vytiahla mini verziu hry človeče, nehnevaj sa a to hneď dve milé tety spolu sediace zaujalo, tak sme ich prizvali, nech si zahrajú s nami. Bolo to veľmi milé hrať vo vlaku človeče s cudzími ľuďmi, kde som si opäť uvedomila, že dobrí a milí ľudia ešte stále existujú ♥
V Bratislave sme sa naobedovali a Regiojetom sme pokračovali priamo do Viedne. Metrom sme sa presunuli do centra Mariahilferstrasse, kde Lus zahlásila, že sme už len 250m od nášho ubytka. Ostali sme obidve v šoku, pretože popravde nepozerali sme si úplne presne, kde budeme bývať, skôr nás zaujala relatívne nízka cena a poloha tým pádom bola bonus 🙂 (24 hodinový lístok na MHD by sme si tak či tak kúpili, takže preto nebolo až tak podstatné, kde presne budeme ubytované) Tu je malá ukážka:
link na ubytko
je TU (klik)
(mali sme spoločné toalety a sprchy, ale keďže sme tam doslova len prespali, vôbec nám to nevadilo a aj tie sprchy a vecko boli čisté. Na izbe sme mali telku, postele, nábytok a umývadlo) takže nabudúce sa tu rada vrátim ♥
Nakoľko sa pomaličky stmievalo, ďalšie fotky sú nočné a pritom bolo niečo okolo 6. Metrom sme sa odviezli ku Stephansdom a odtiaľ sme sa prechádzali hore-dole, kde nás nohy zaviedli. A zaviedli nás teda aj do malej Ameriky. Aspoň ja by som opísala takto opísala to miesto.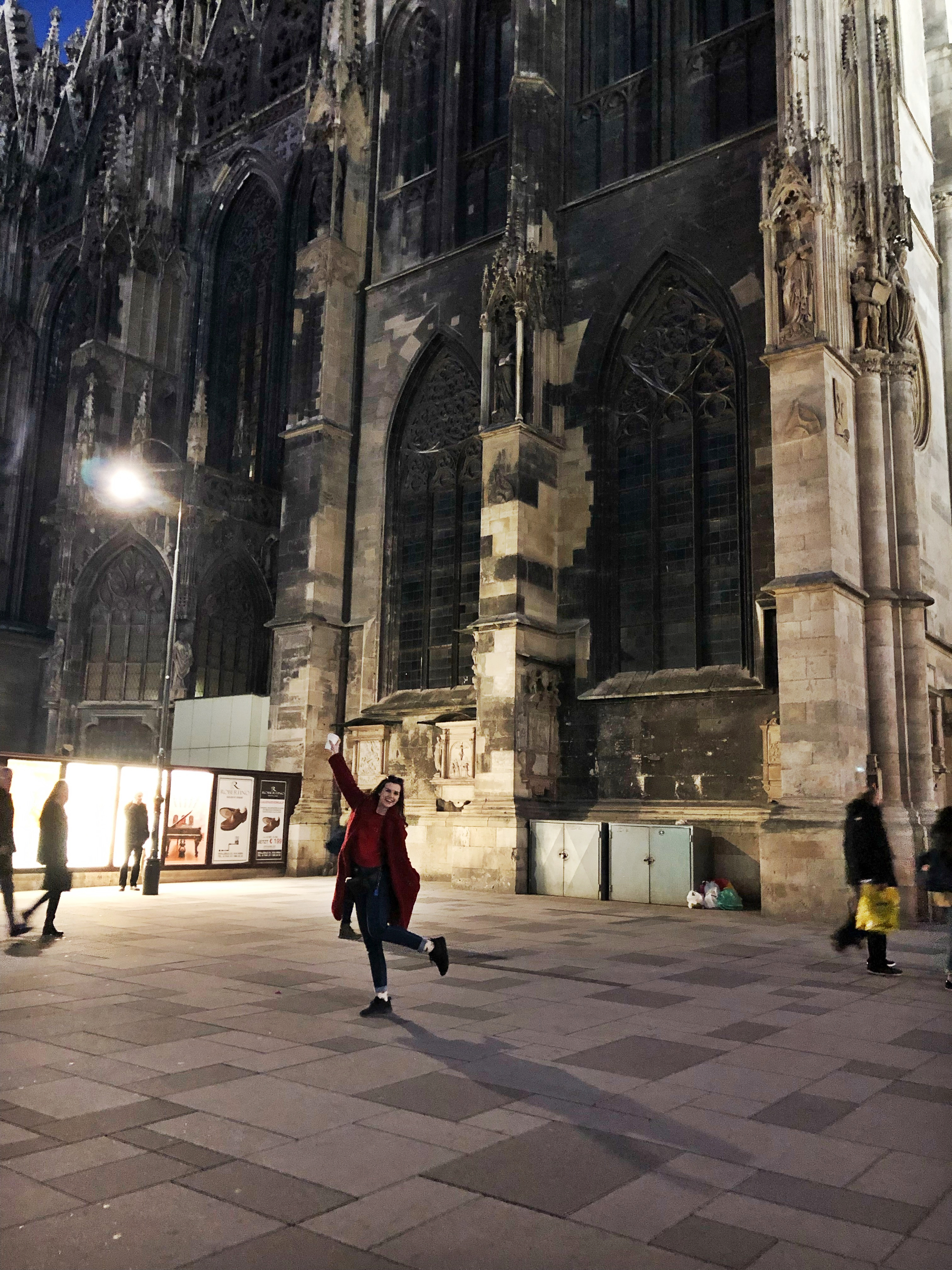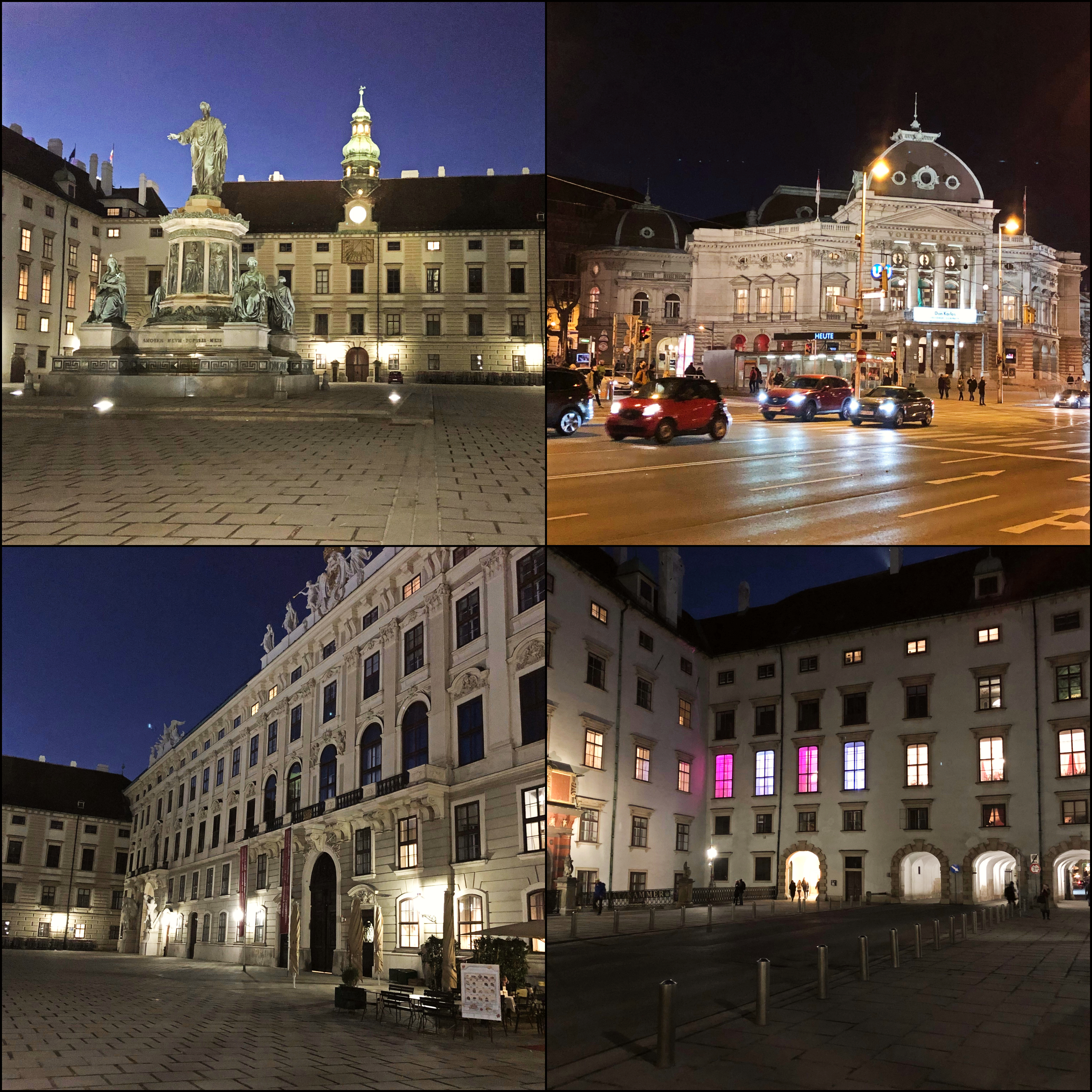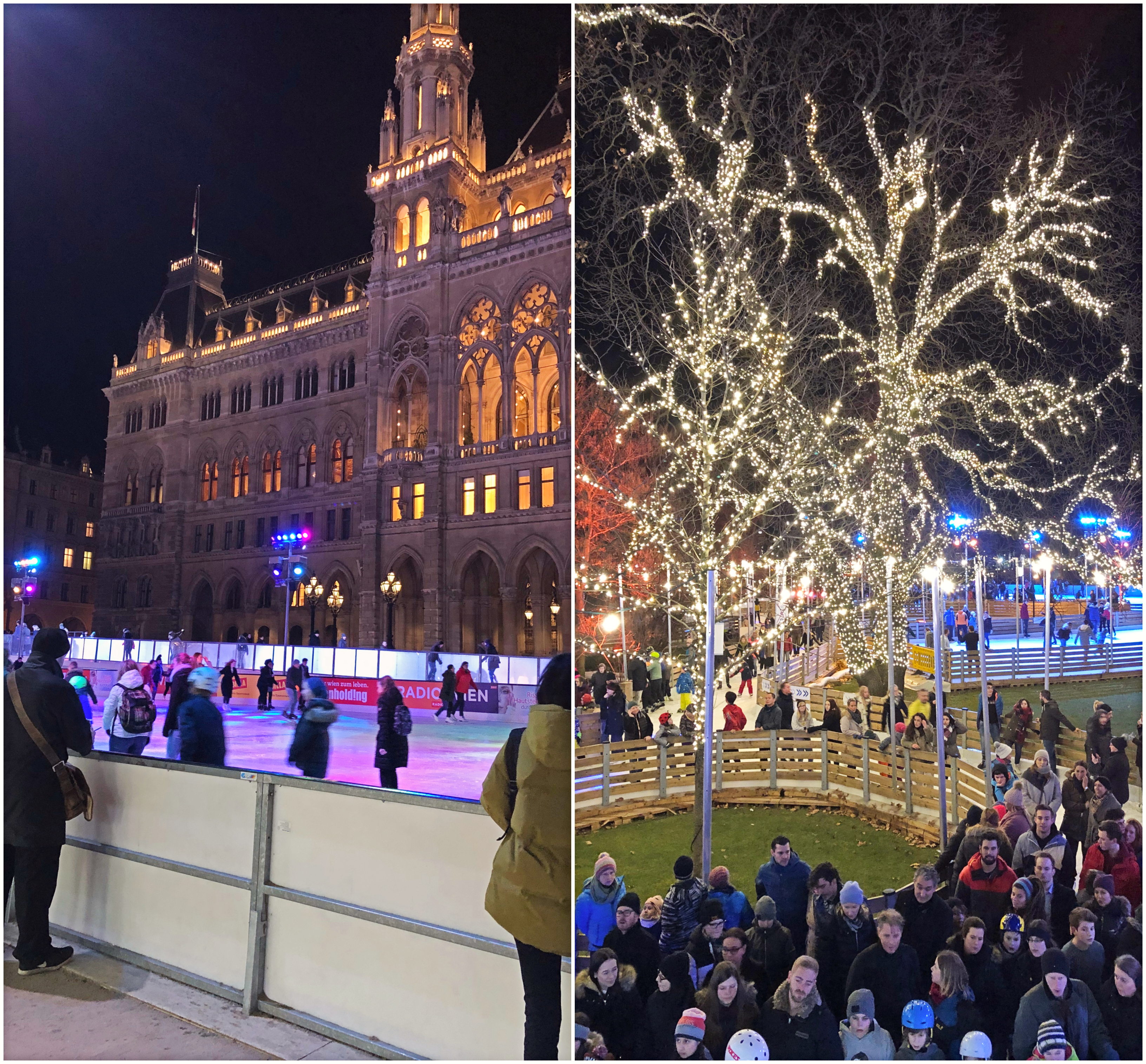 .. vysvietené stromy, veľmi veľa ľudí, niekoľko klzísk, hudba a polovianočná atmosféra. Vau!
.. a to prostredie!
samotné požičanie korčúľ stálo 8€, no ešte chceli za každú osobu kauciu 50€ a toľko sme v hotovosti pri sebe nemali. No to nevadí, my sme boli uchvátené vôbec z tohto miesta 🙂
Už nám teda aj vyhladlo a po prejdení pár reštaurácií, sa nám najviac zapáčila VAPIANO. Neskôr som zistila, že je to sieť reštaurácií, takže ak budem niekde v blízkosti nejakej inej, rada si tam zájdem, pretože jedlo robia priamo pred vami a bolo vynikajúce! A pri večeri sme prebrali veľké, malé strasti, radosti a tak celkovo život. Veď to poznáte ♥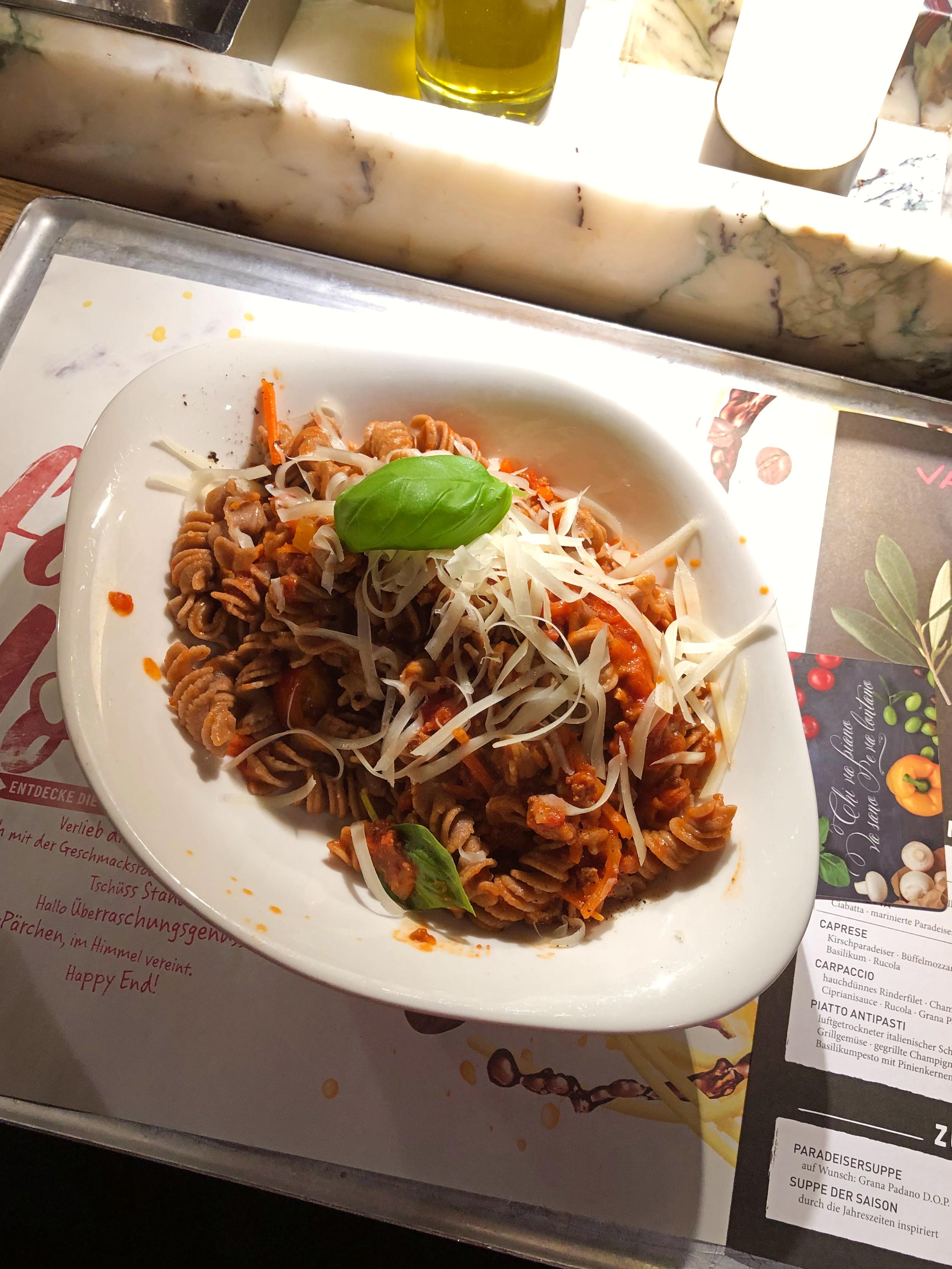 SOBOTA
Ráno sme si pre istotu dali budíček na 7, vychystali sme sa, pobalili a na 8 sme šli na raňajky. Boli sme tam celý čas samy 😀 asi to bolo pre ostatných skoro. Takže dali sme si z každého rožku-trošku (niečo si, samozrejme, zabalili na desiatu) a vybrali sme sa do mesta, ktoré bolo ešte relatívne kľudné a iba sa zobúdzalo.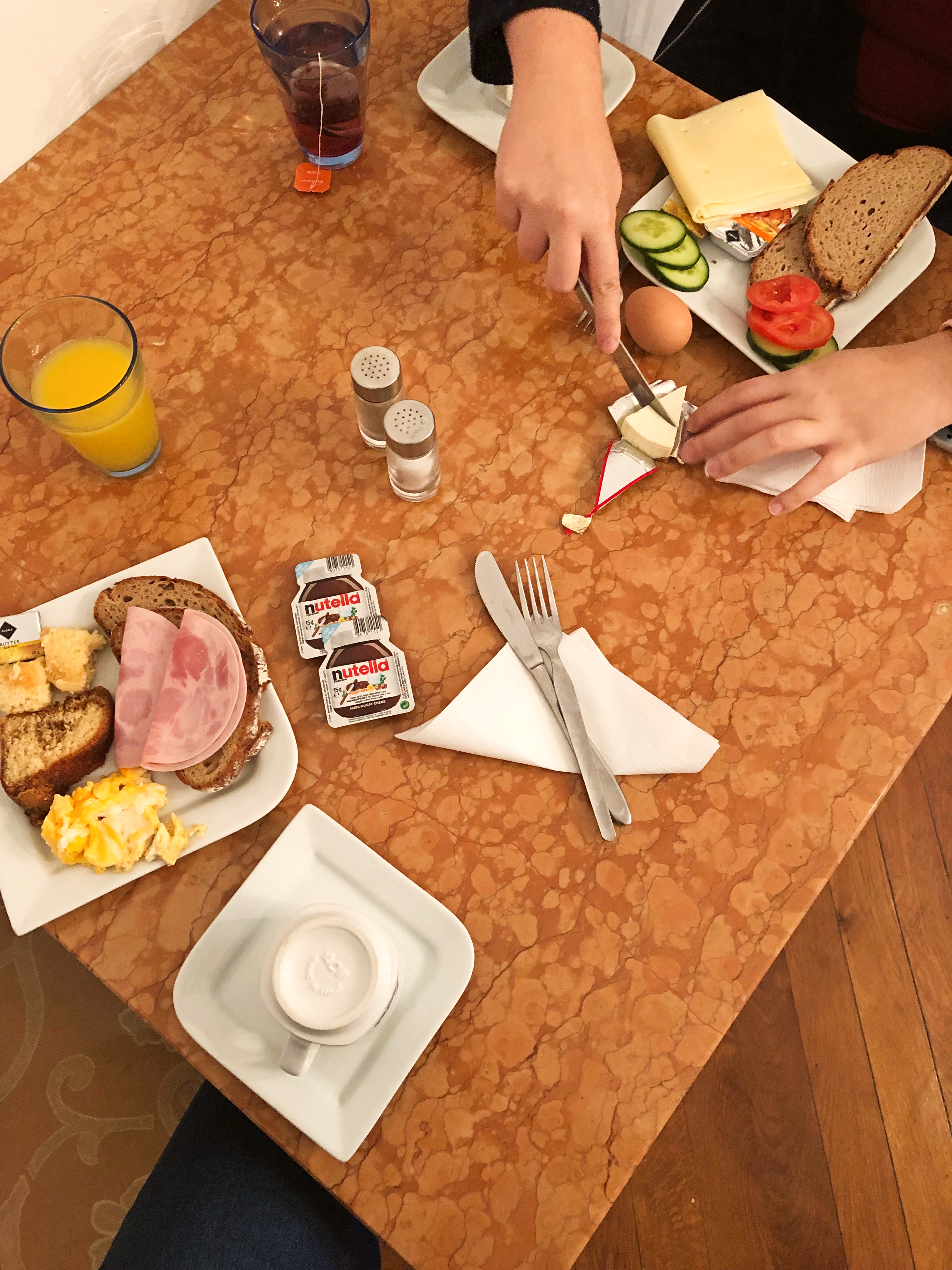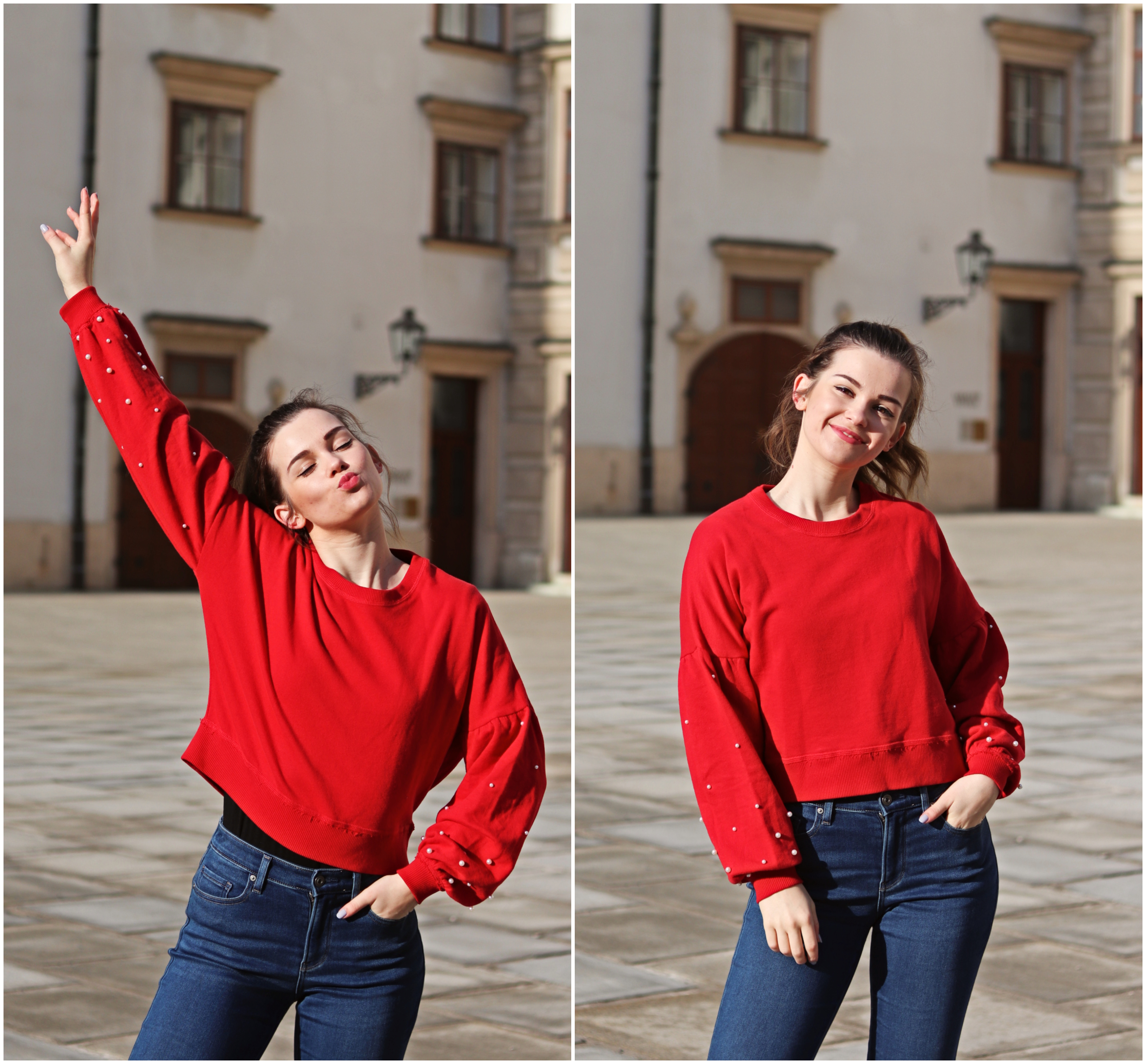 Prater bol Lus nápad a kedže ja som tam ešte nikdy nebola, ani na chvíľu som nezaváhala a bol to pre nás jasný cieľ na toto doobedie. Keďže sme prišli hneď na otváračku, opäť sme tam boli takmer samy 😀 Je fajn, že sa neplatí žiadne vstupné – zaplatíte si len atrakcie, na ktoré chcete ísť (resp. sú na výber aj rôzne balíčky). Nakoľko je ešte len február, nie všetky kolotoče boli otvorené, no nám to nevadilo, keďže my sme chceli ísť len na Giant Ferris Wheel a teda koleso, z ktorého vidno celú Viedeň. 12€ na osobu je celkom prijateľné. Ak budete vo Viedni a budete mať čas, určite skúste túto atrakciu, pretože stojí za to! Obhliadka trvala cca 15-20 minút, bolo krásne slnečné počasie, málo ľudí a som veľmi rada, že sme to spolu s Lus absolvovali ♥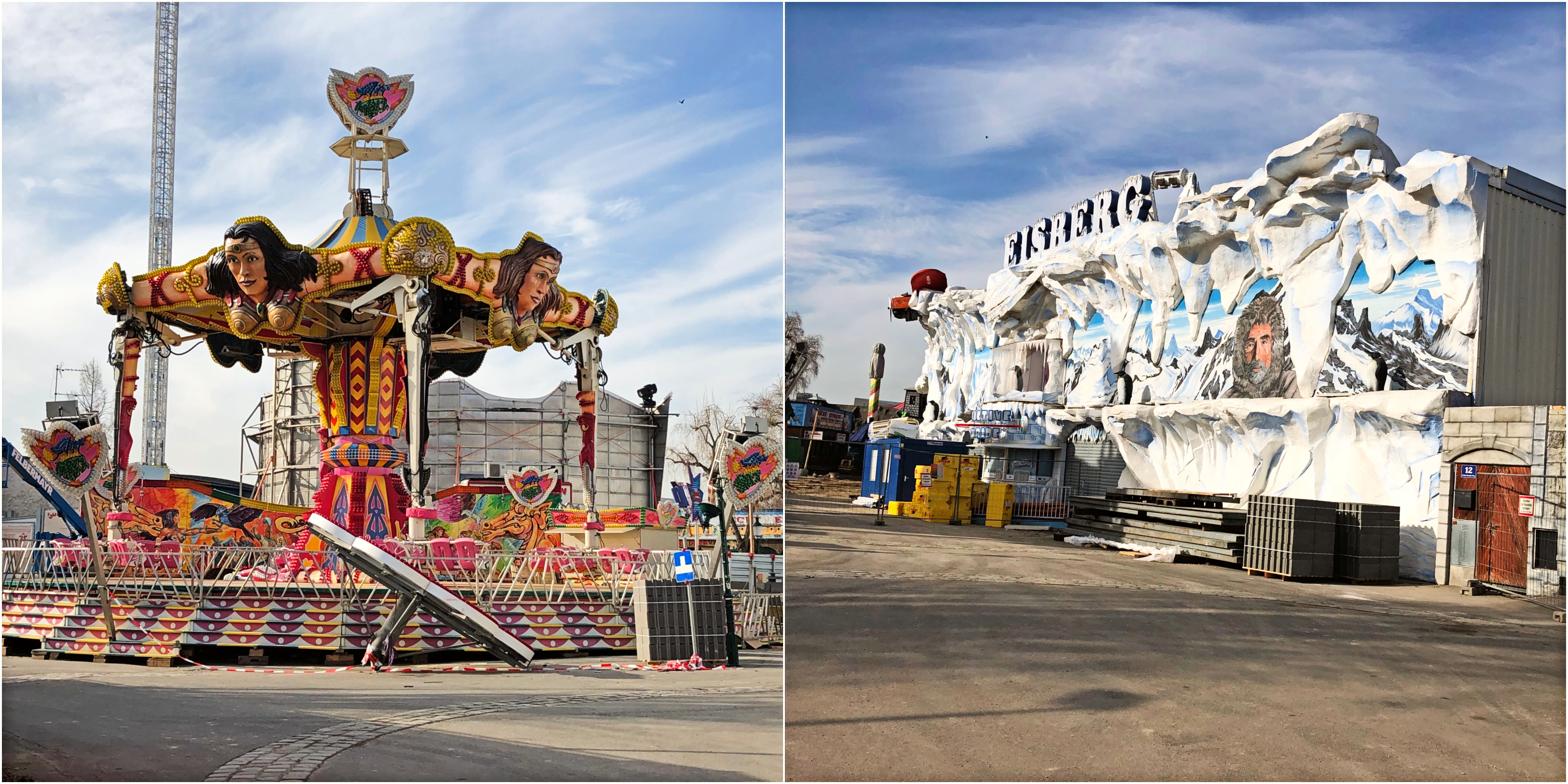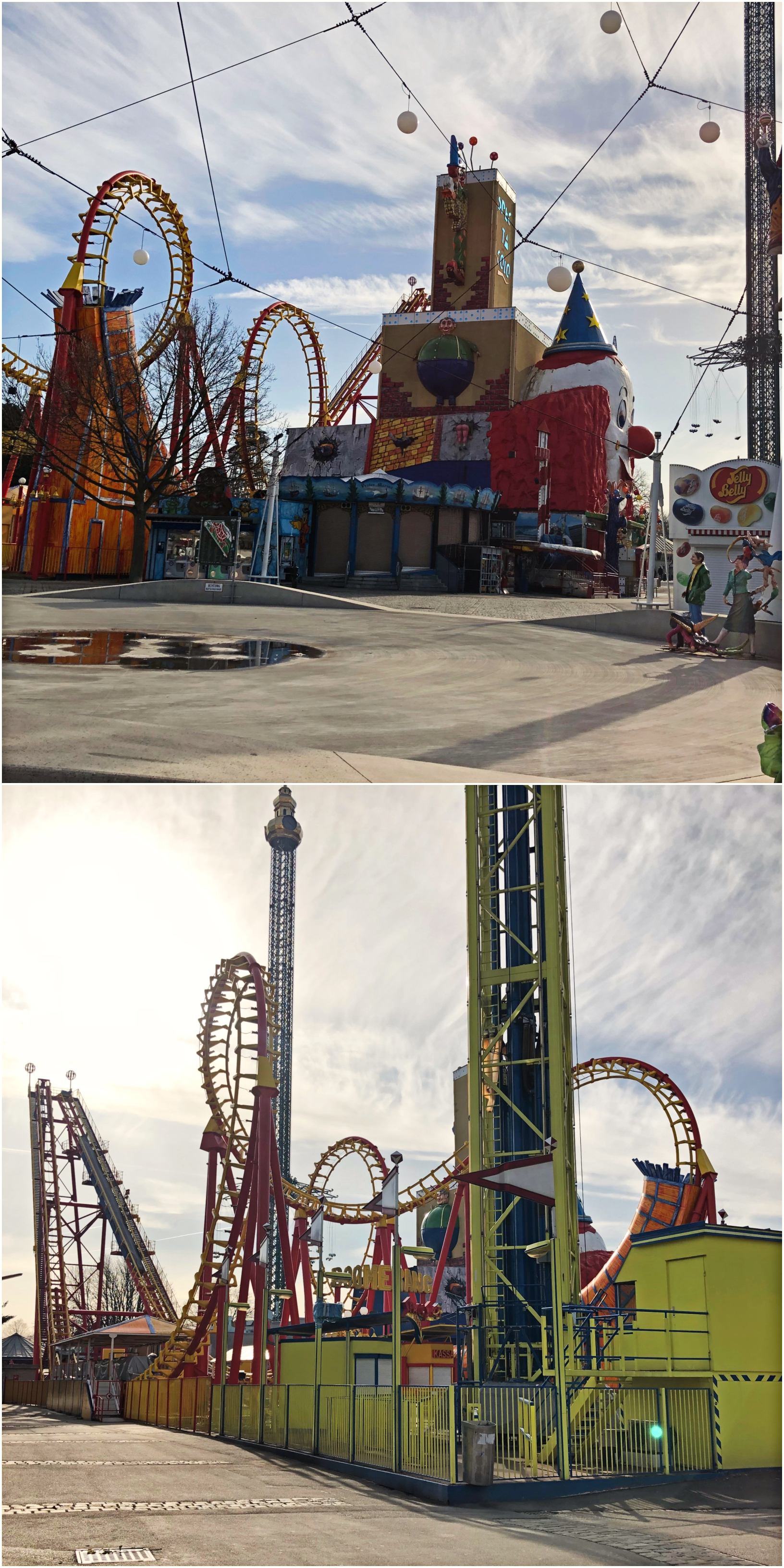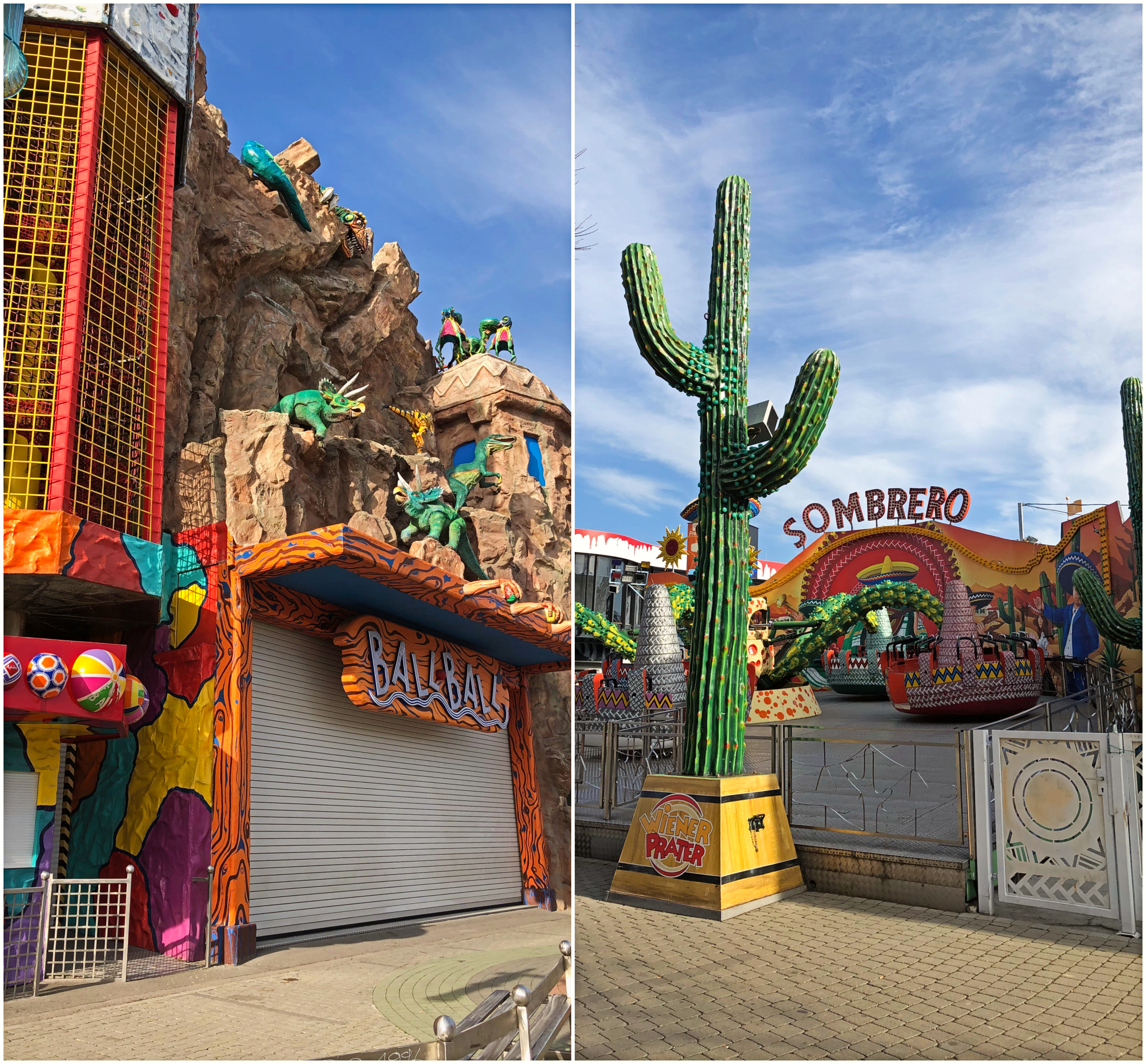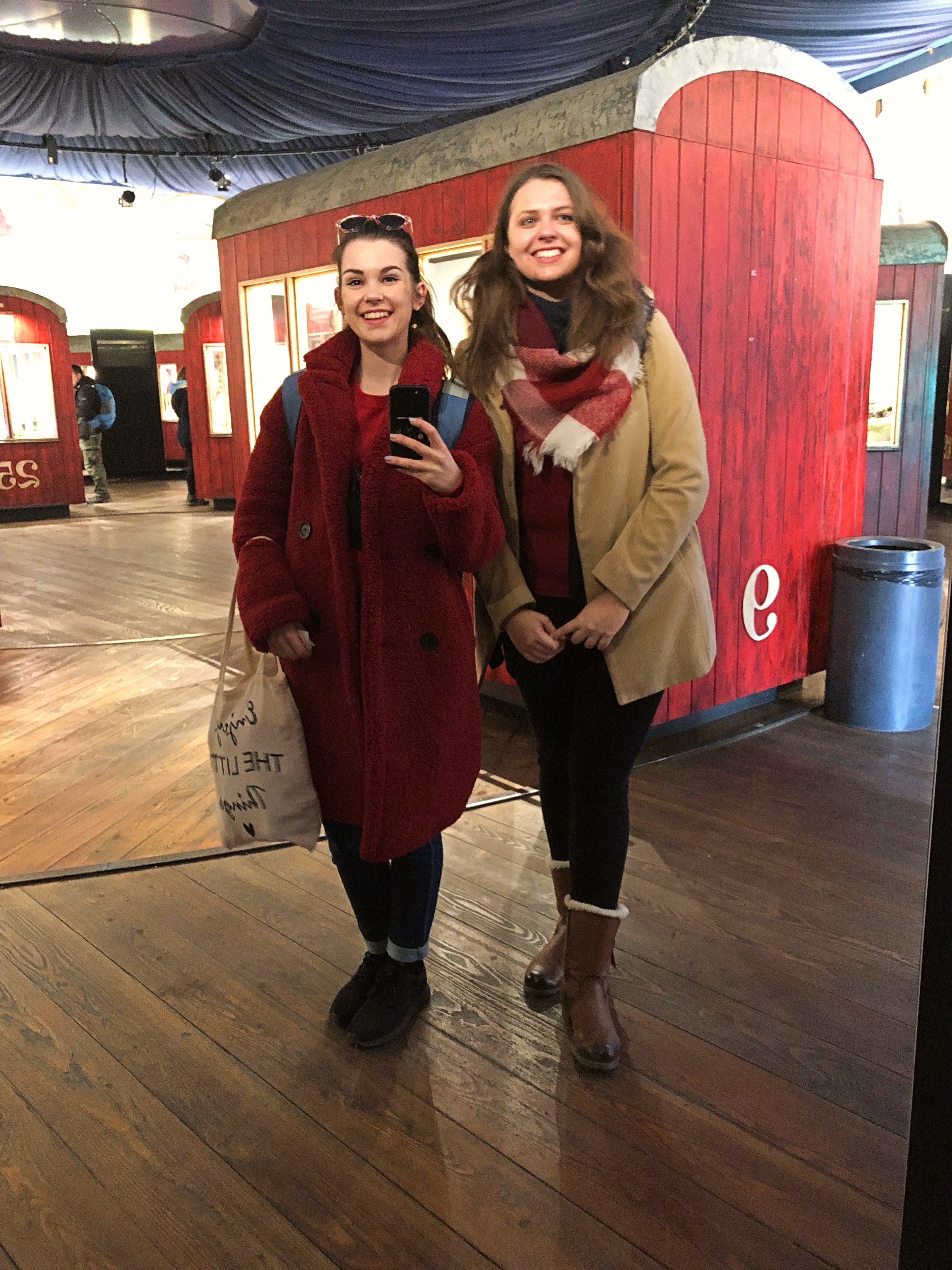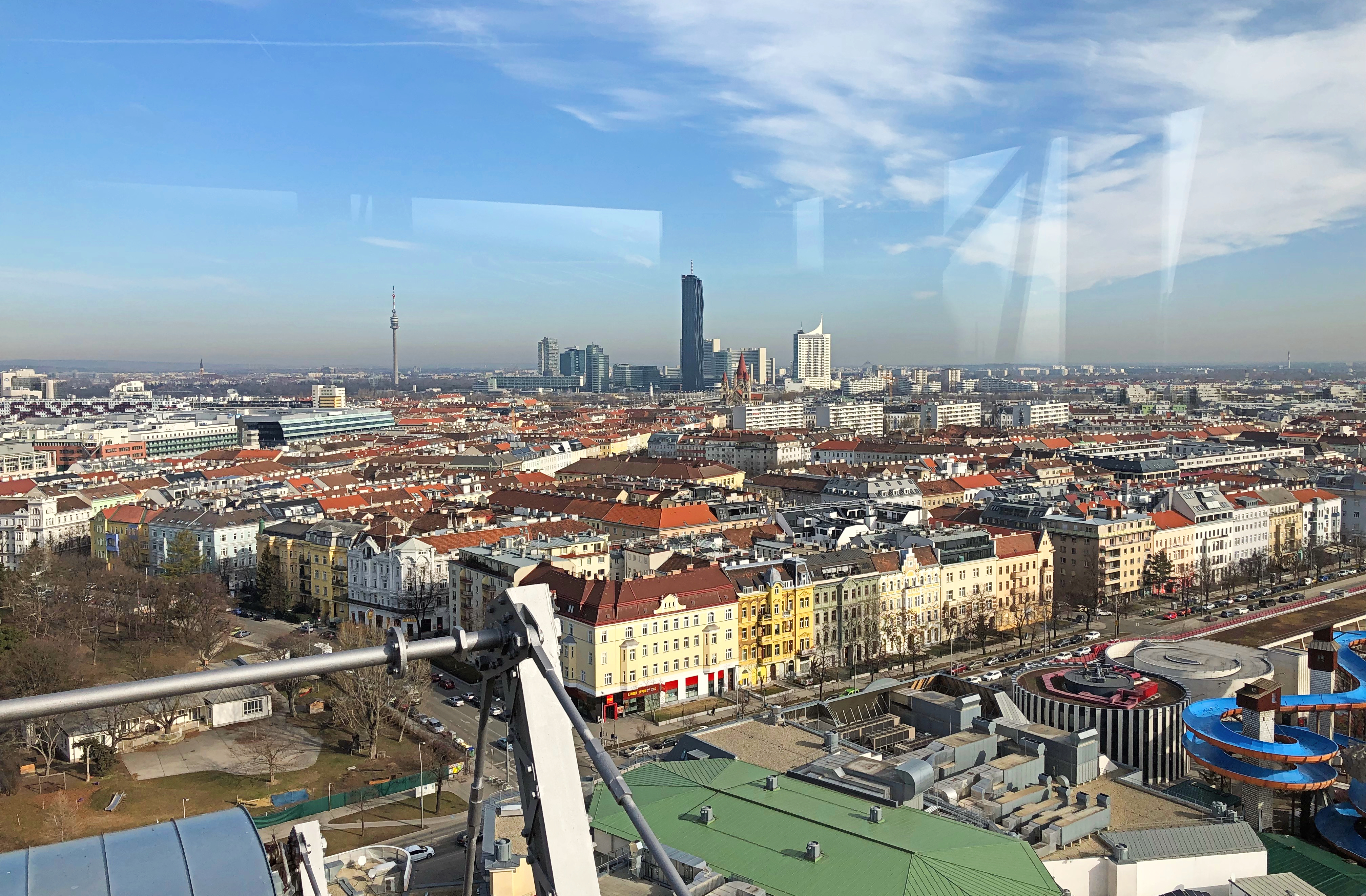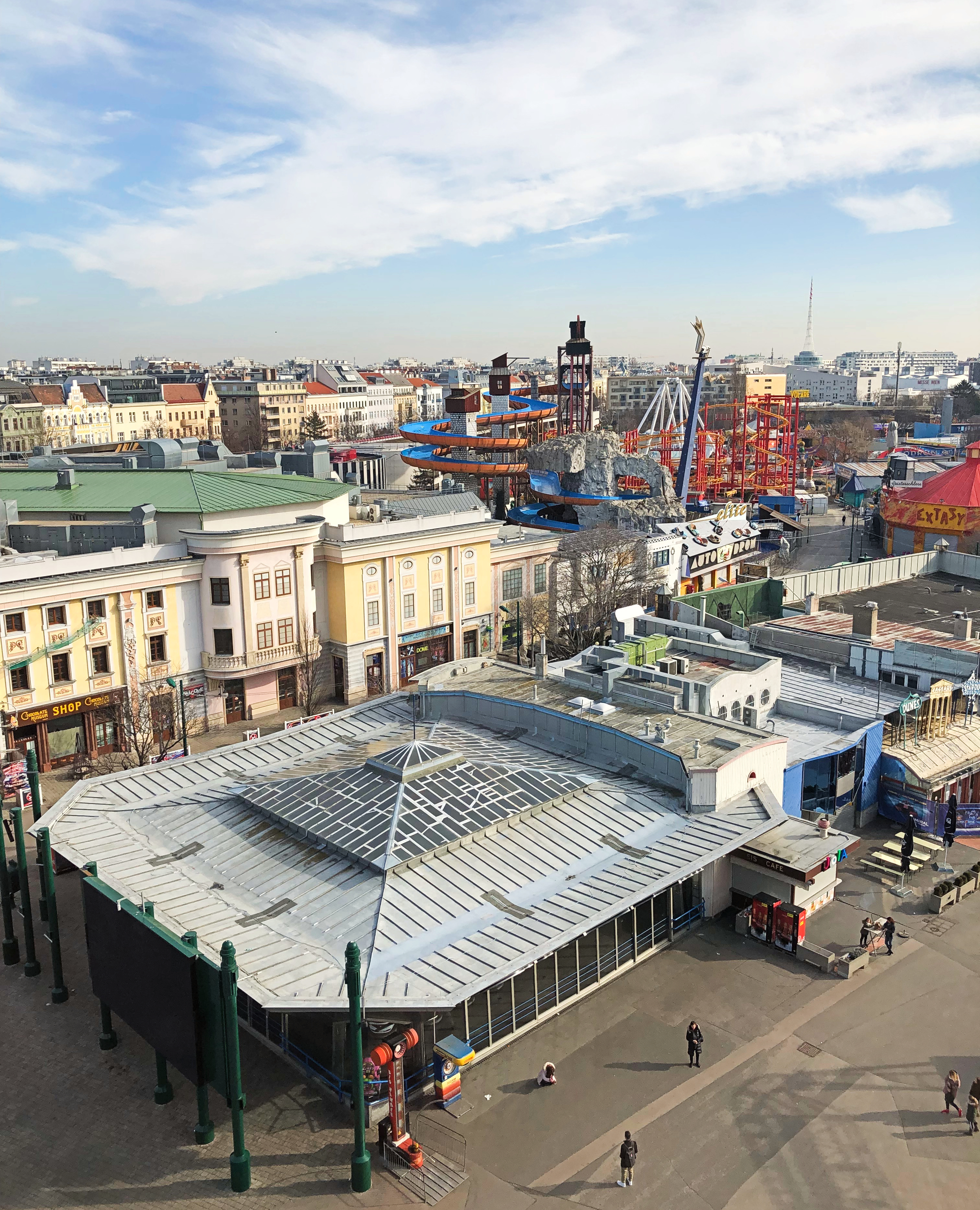 Nakoľko sme mali ešte kúsok času, kým nepôjdeme domov, po blízku bola rieka, ku ktorej sme sa prešli, sadli si na lavičku, užívali si slnečné lúče spolu s poslednými chvíľami vo Viedni. ♥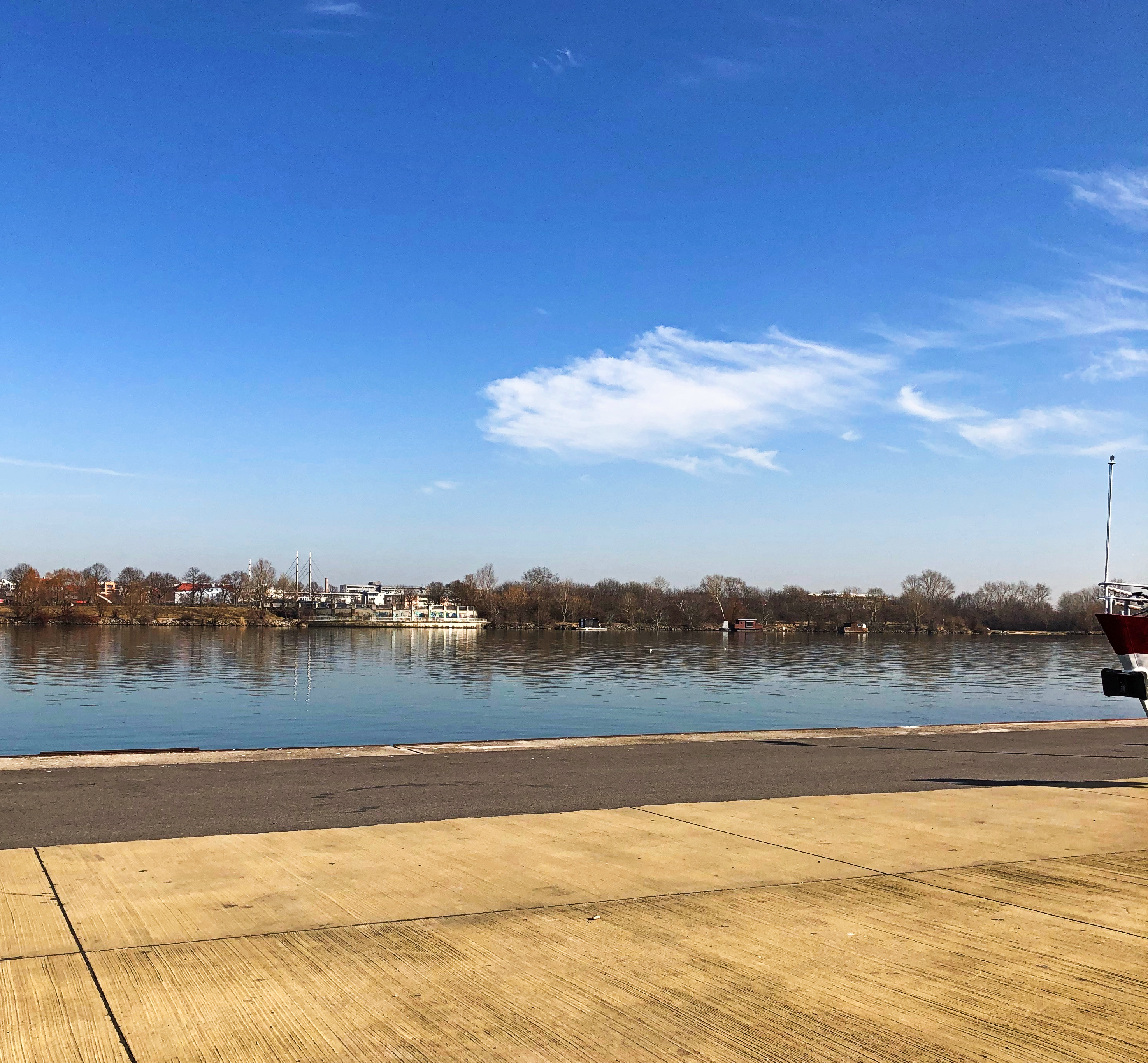 I keď len na 24 hodín, no využili sme ich s Lus naplno a som veľmi rada, že sme si takto "vyšli". Bolo to asi poprvýkrát takto samy v zahraničí a určite nabudúce vymyslíme niečo iné. Bolo výborne, článok sa vám, dúfam, páčil a prajem vám ešte veselý zbytok dňa! Vaša Mia ♥