Ahojte! Určite sa tu nájdu takí, ktorí už v Parndorfe na nákupoch boli, no možno sú tú aj takí, ktorí nie a preto by som vám toto miesto chcela bližšie predstaviť, či dať vám tipy 🙂
Parndorf sa nachádza v Rakúsku, približne 30 minút od Bratislavy. Je to malá dedinka ani nie s 5000 obyvateľmi. No to je akoby druhoradé, pretože, keď sa povie "Parndorf", skoro každému napadne obrovský komplex obchodov dizajnérskych značiek za zvýhodnené ceny. A práve pre to sme sa tam s priateľom vybrali aj my 🙂 V obchodoch vám garantujú 30% – 70% zľavy oproti reálnym predajným cenám. Že by sa tam oplatilo ísť?
Čo vám ako prvé odporúčam, ak sa dá, zájsť tam autom. Chodia tam aj vlaky, či autobusy, ale je to komplikovanejšie a "trepať" sa s taškami .. ale už ako sa rozhodnete vy 🙂
Môj prvý dojem bol VAU. Farebné domčeky ma očarili hneď, ako som ich uvidela. Samozrejme, veeľmi veľa áut a ľudí, ale tak to sa dalo čakať. Našťastie, našli sme si miesto celkom blízko k obchodíkom. Veľmi sa mi páči tá architektúra, že to nie je "obrovská krabica" obchodov, ale že chodíte z domčeka do domčeka, oddýchnete si na lavičkách alebo pochutíte v miestnej reštaurácii, či kaviarni 🙂 Na počudovanie, relatívne veľa zelene, rozkvitnuté kvety a umelý park. Prostredie 10/10 🙂
No a teraz k samotným nákupom. 160 rôznych značiek. Jasné, že sme neboli vo všetkých, skôr sme hľadali také tie nám prijateľnejšie a lacnejšie značky ako napríklad MANGO, NIKE či ADIDAS. Ale áno, boli sme aj v GUCCI, len tak pre srandu. Ale poviem vám, že aj keby som mala veľa peňazí, neviem, či by som si niečo vybrala 😀
Tie akcie nie sú výmysel. Naozaj je to tam všetko lacnejšie. Údajne je to pre to tak, pretože sú tam vystavené staršie kolekcie. No ja som taký pocit nemala. V MANGU napríklad bolo veľmi veľa kúskov s kvetmi, ktoré sú túto jar "in". Takže ak si naozaj nepotrpíte na najnovšie výstrelky v obchode (ako ja),  Parndorf je dobrá voľba 🙂
Po ceste sme sa ešte zastavili v SCS (Shopping City Süd) kvôli obchodom Primark (moja srdcová záležitosť) a Hollister (priateľova srdcová záležitosť), kde som si nakúpila pár kúskov. Všetky uvidíte v ďalšom článku. Tak isto ako aj outfit, ktorý som mala v Parndorfe 🙂 Ešte pekný deň!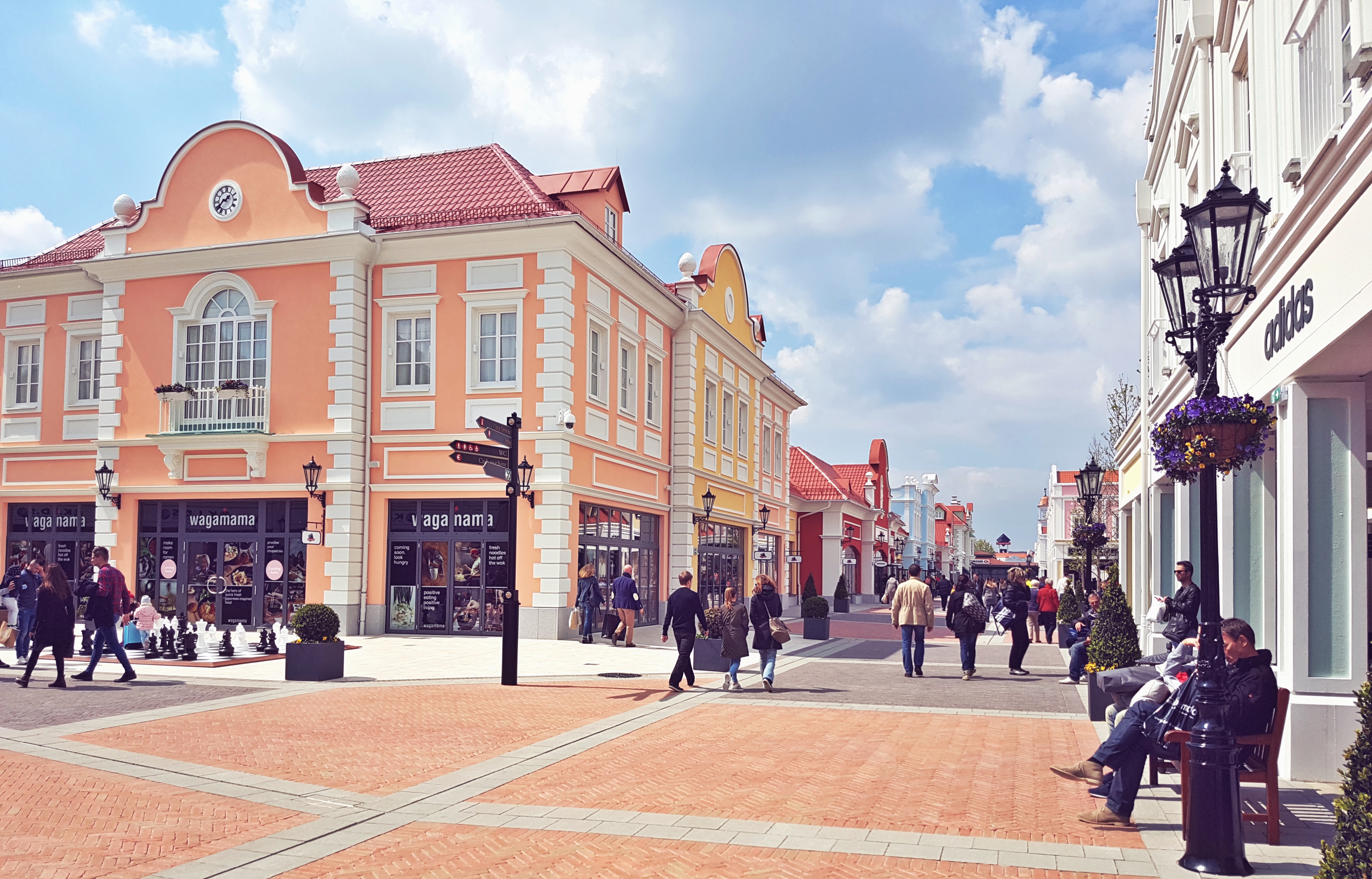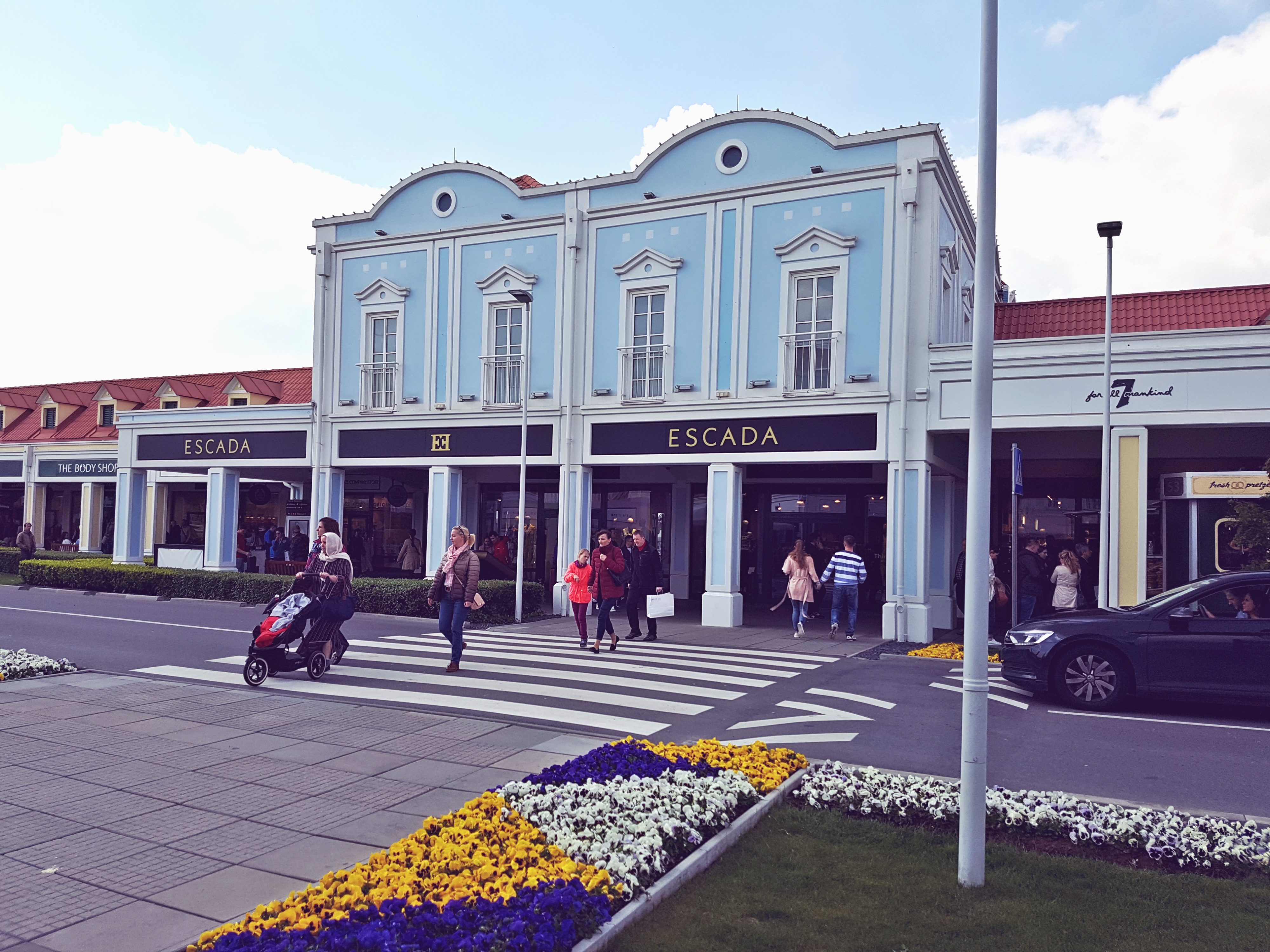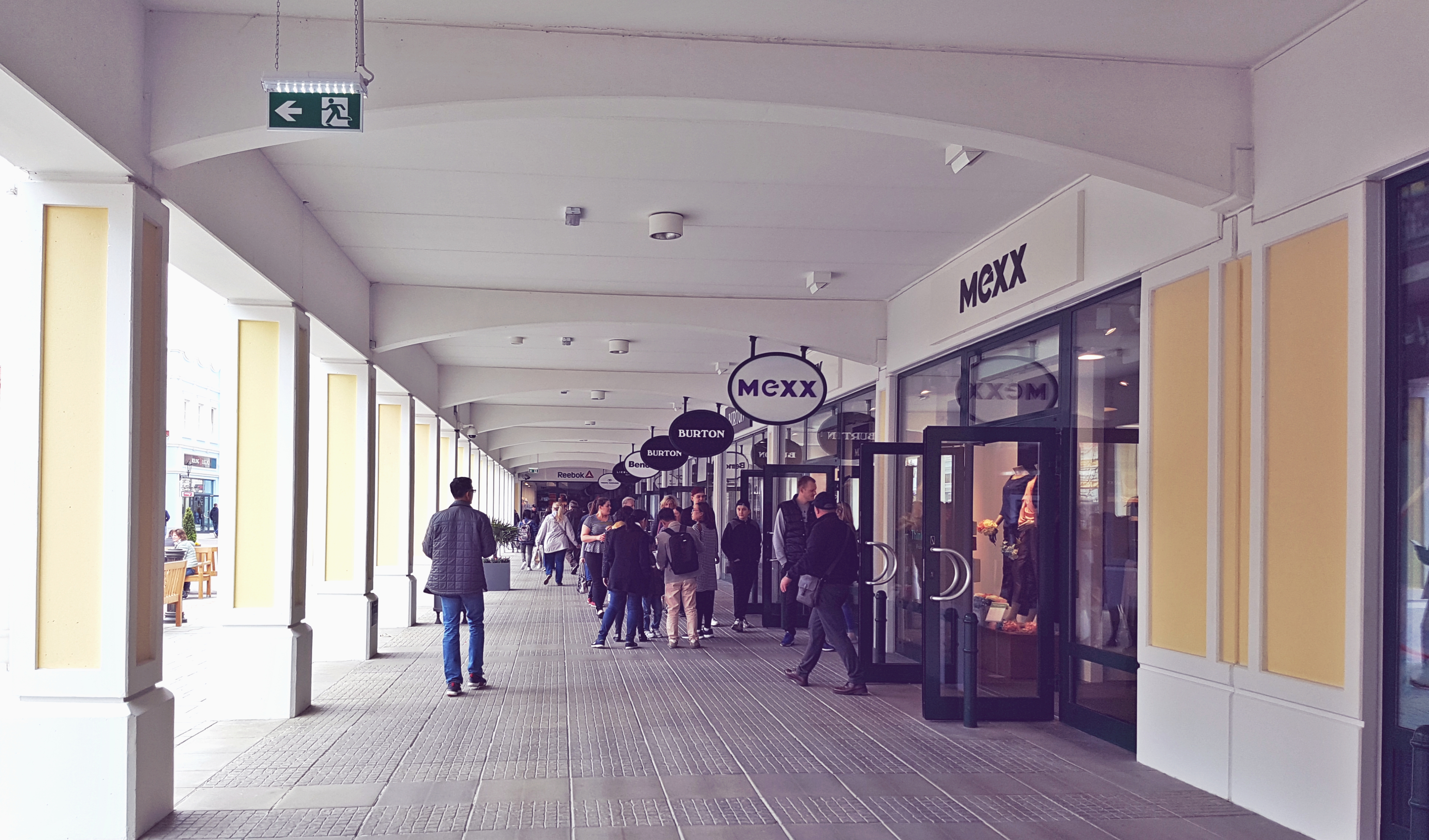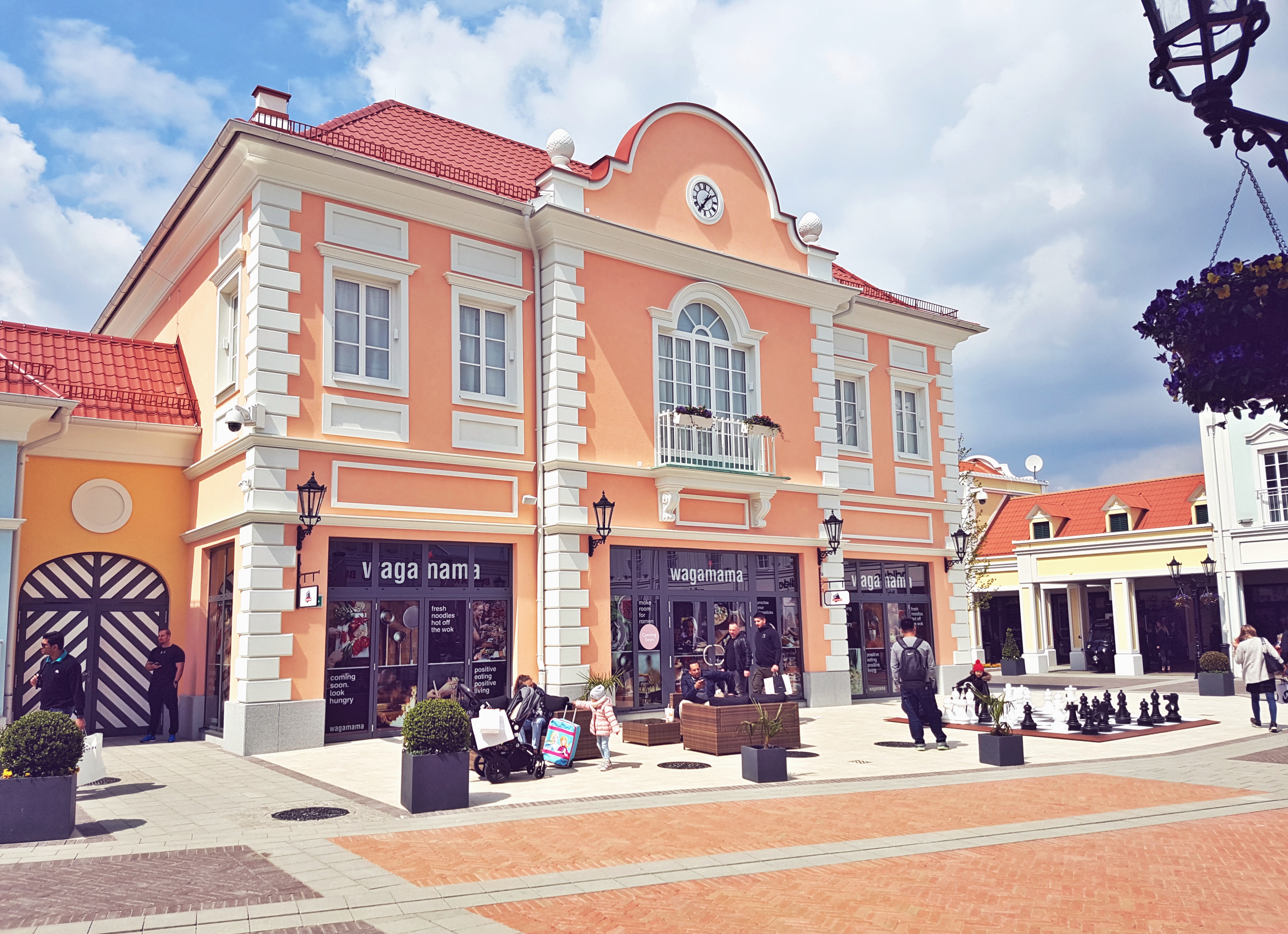 už čo nevymyslia 😀