Ahojte! Ani nevieme ako a sme tu týždeň. Ale veď napokon všetko zbehne, či pomalšie alebo rýchlejšie 🙂 Tento článok rozdelím na niekoľko časti a rada by som sa s vami podelila o moje postrehy, či činnosti za posledných 7dní 🙂
PRÁCA
Státie pri pase nie je nič moc a obdivujem všetkých, ktorí takto pracujú. Vlastne som vám ani nenapísala, ako vyzerám. Takže každé ráno dostaneme kľúčik od skrinky a máme polhodinu na to, aby sme si zadarmo dali čaj či kávu. Niektorí sa naraňajkujú a o 5 minút 8 vchádzame do šatne, kde si nasadíme sieťku na hlavu ( muži, ktorí majú bradu, tak sieťku aj na bradu), navlečieme si žlte gumáky (neviem, prečo práve žlté, ale pôsobia tak pozitívne 😀 ) a tmavomodrú uniformu. Dvakrát si pred vstupom do samotnej továrne umyjeme ruky a takto "príťažliví" sa vrhneme do práce 😀
Čo sa mi najviac páči je, že po každej smene nám nadriadené poďakujú, zaželajú pekný deň a všetci sa s úsmevom rozlúčime. (kto vám na Slovenku každý deň poďakuje za prácu? neviem o žiadnom takom mieste, ale nehovorím, že nie je) Dokonca sme dnes všetky ženy, čo sme za pásom, dostali od vedúcej Milku čokoládu za to, že sme včera urobili rekord a odviedli sme skvelú prácu. ÚŽASNÉ! To na Slovensku chýba ..
JEDLO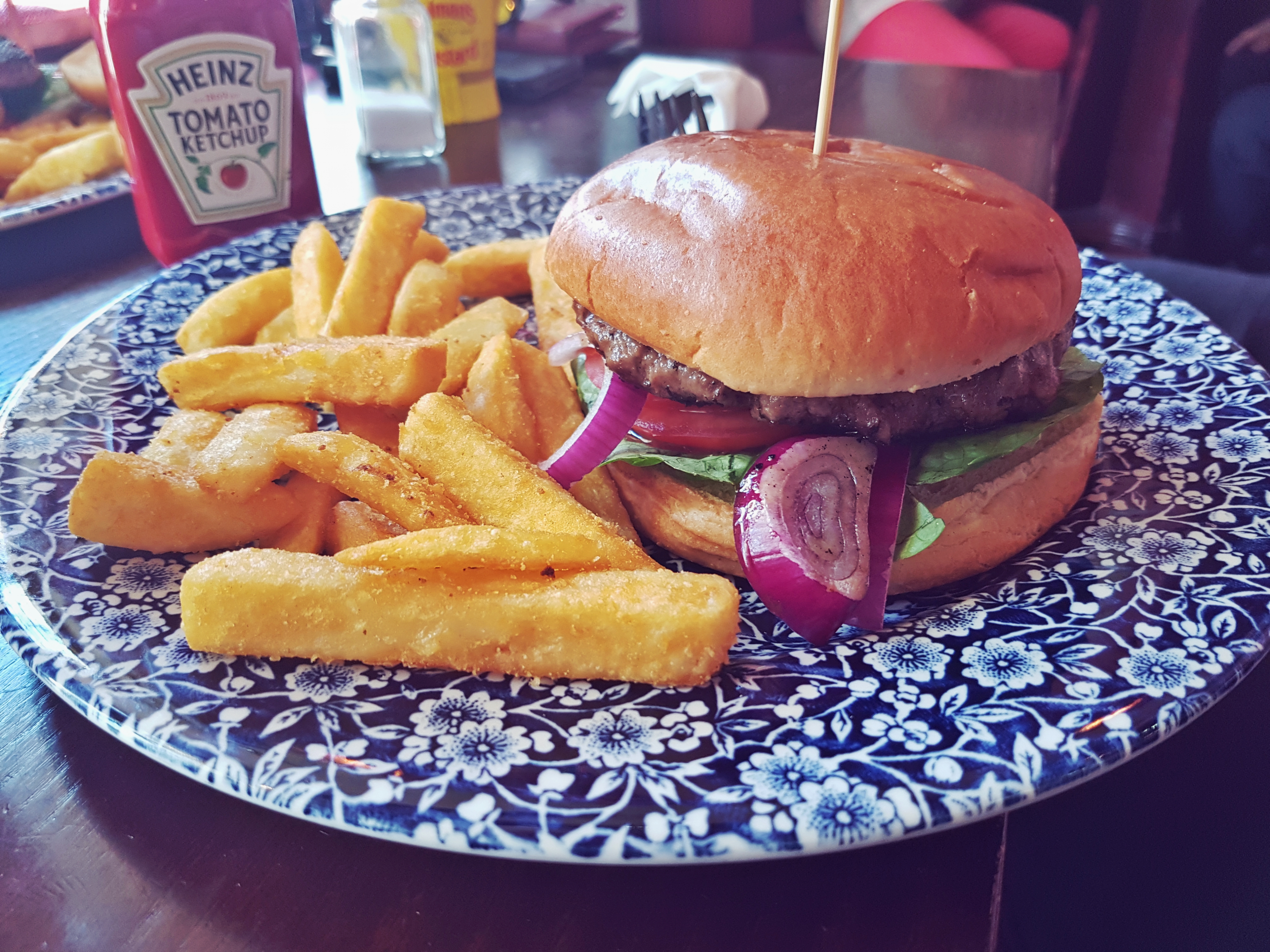 Minulú sobotu sme sa stretli s kamošom, ktorého sme spoznali minulé leto a odvtedy sme sa nevideli. ( týmto ťa pozdravujem Dušan 😀 🙂 )Posedeli sme si v podniku s názvom "Robert Pocock" 😀 Má to dva poschodia a zväčša ľudí si tam vychutnáva pivo, ale podávajú tam aj fantastické jedlo ako napríklad tento hambáč! a bol super 🙂 (stál 5 libier spolu s pomarančovým džúsom)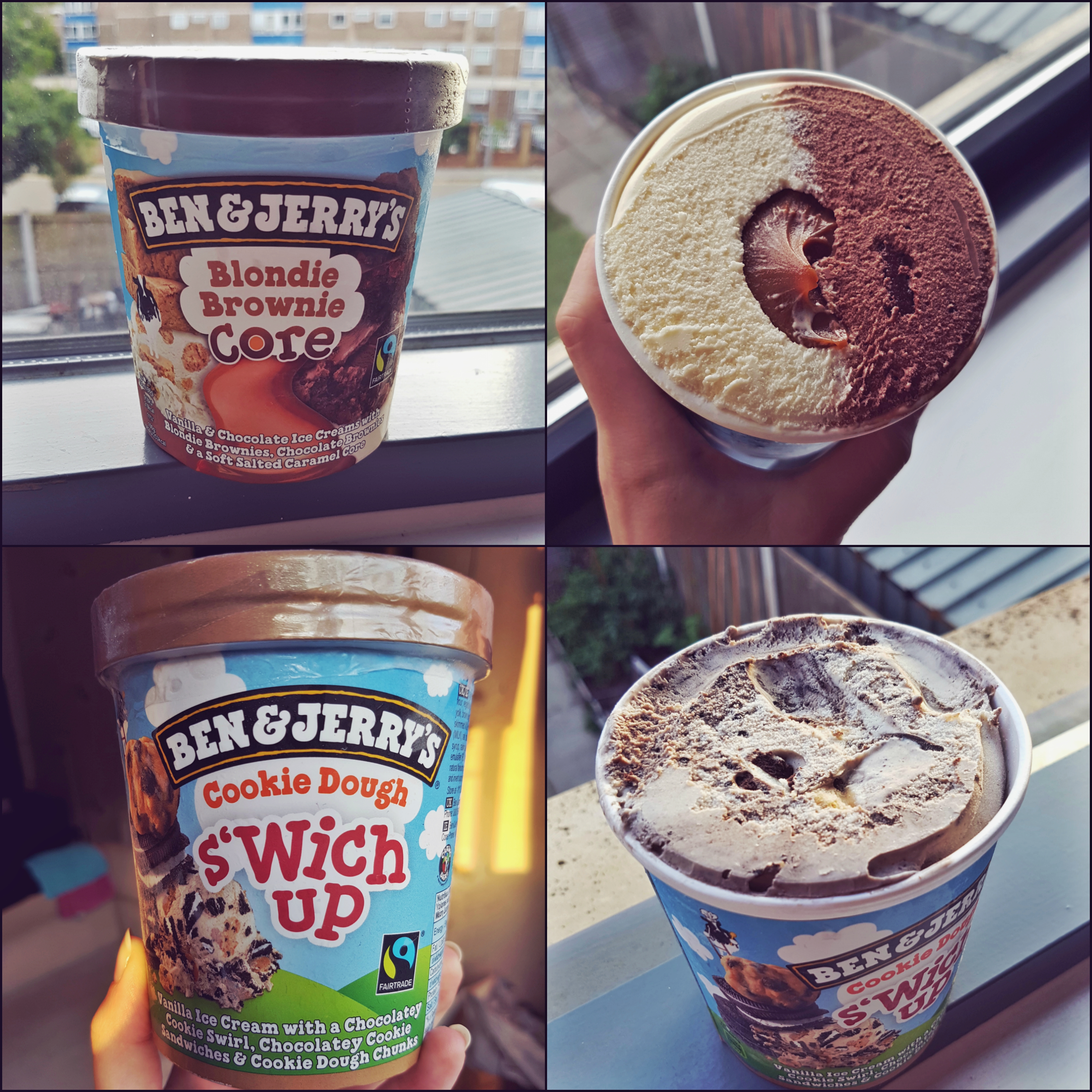 Keď sme zazreli túto zmrzlinu  zľave zo 4 libier na 2,50 museli sme si jednu kúpiť. A o pár dni ju ešte stále mali v akcii, tak sme skúsili inú príchuť 🙂 a neviem sa rozhodnúť, ktorá bola lepšia, lebo obe sú vynikajúce!
PRECHÁDZKA POPRI VODE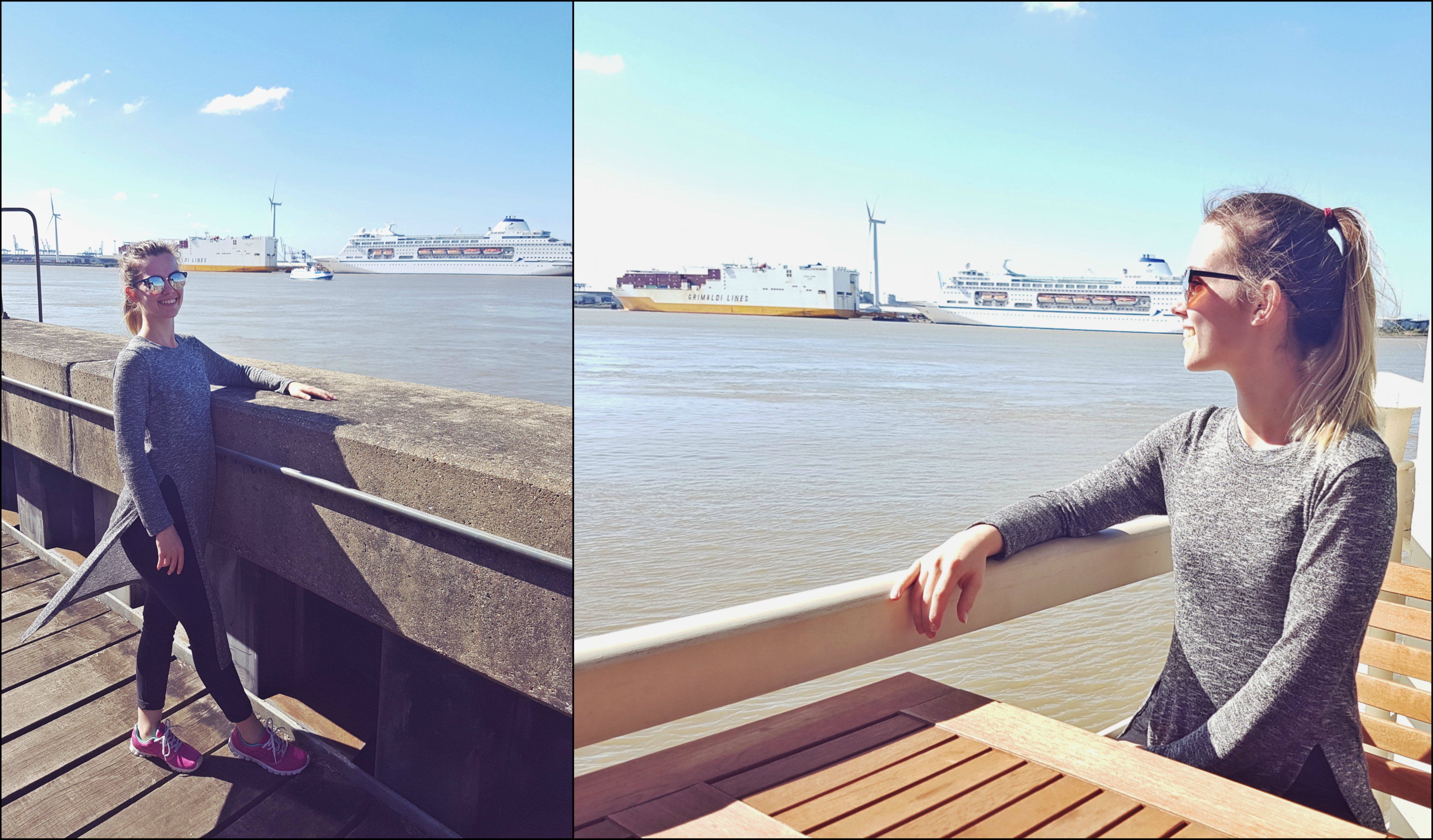 Ešte v tú sobotu sme sa boli po takom hambáči prejsť popri Temži a až na tú špinavú vodu je tam veľmi pekne. Kľud, môžete pozorovať lode, sedieť na lavičke a "vypnúť" 🙂
Zatiaľ toľko odo mňa, čoskoro sa opäť ozvem. Ešte pekný zvyšok dňa! 🙂 Nám tu momentálne krásne svieti slniečko a je teplo. (až sa čudujem 😀 )