SUCHACZ A MALBORK. cestovateľský denník.
Takto pred tromi týždňami cez víkend bolo krásne slnečno ako dnes a my sme si toto teplé počasie užívali pri mori. Teda takmer. Navštívili sme malú dedinku SUCHACZ na severe Poľska, ktorá má malú pláž.  V mori sme sa, samozrejme, nekúpali, ale nakoľko ja som bola pri mori len raz, vychutnávala som si atmosféru plnými dúškami. Niektorí ľudia si priniesli lehátka, jedlo, deky a urobili si piknik. Iní prišli aj s malými detičkami a tie boli z vody úplne unesené. (asi ako ja) Niekedy je fajn, len tak sa zastaviť, pozerať do neznáma a premýšľať. Uvedomiť si, čo všetko máme a za čo môžme byť vďační ♥
Keďže sme s Vikim na žiadnej "echt" dovolenke pri vode neboli, čas strávený na tomto mieste za takú mini-dovolenku považovať môžem. Auto sa dalo odparkovať priamo pri pláži a za parkovné sa neplatilo. Vlastne ani neviem, či sa tam vôbec niekto počas roka kúpe, pretože zas až tak čistý piesok tam nebol a ani zimná voda ma nelákala, ale ako miesto pre oddych, piknik či rande úplne perfektné. A čo nás s Vikim prekvapilo, bolo, že v diaľke plávali labute, ktoré vyvolávali dojem, akoby sme boli pri jazere, ale nebolo tomu tak. Pretože voda bola krásne modrá a na oblohe ani obláčik, vytváral sa prirodzený a nádherný prechod medzi rôznymi odtieňmi modrej. Takže ak nabudúce budete mať cestu okolo alebo budete po blízku, zájdite si tam oddýchnuť 🙂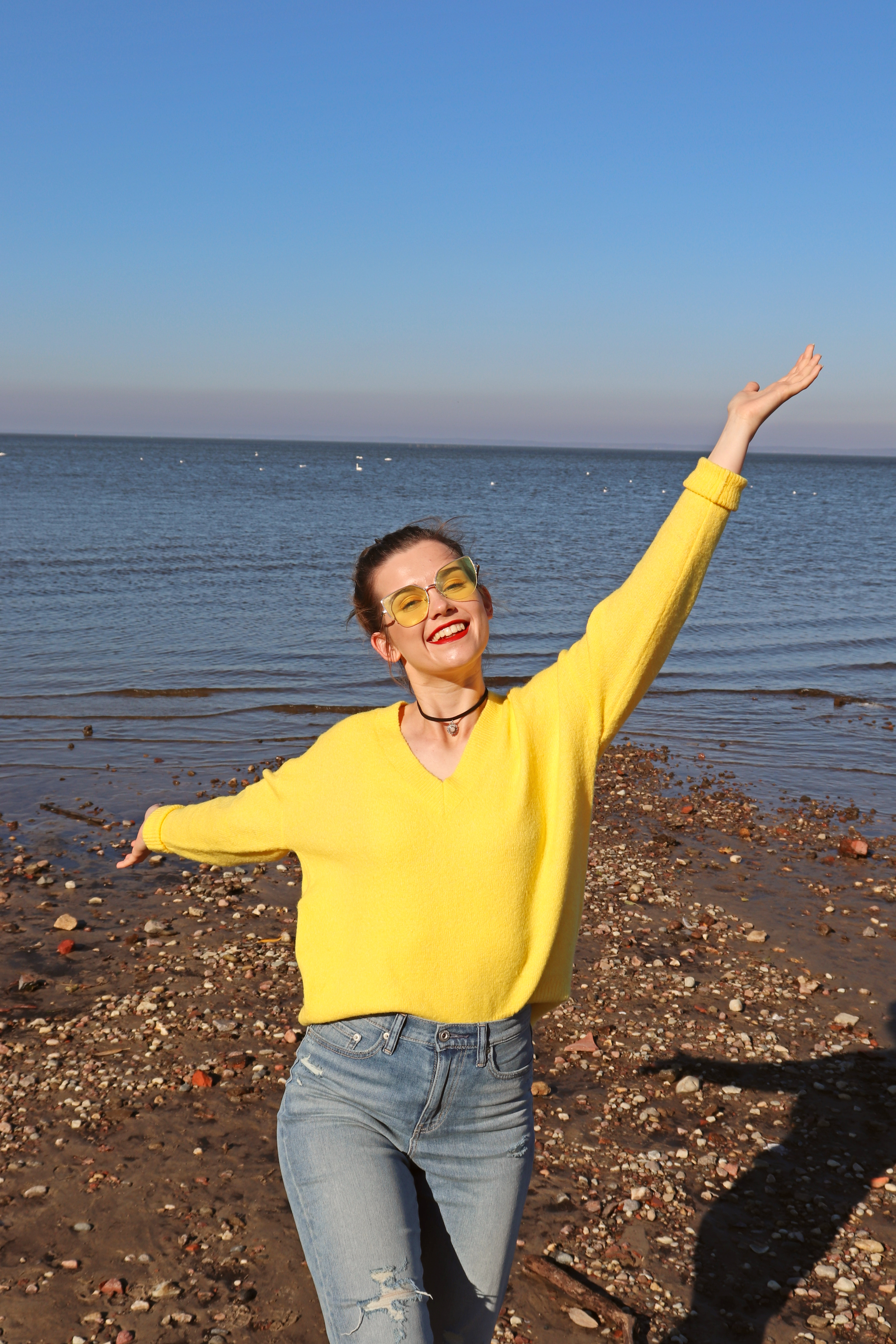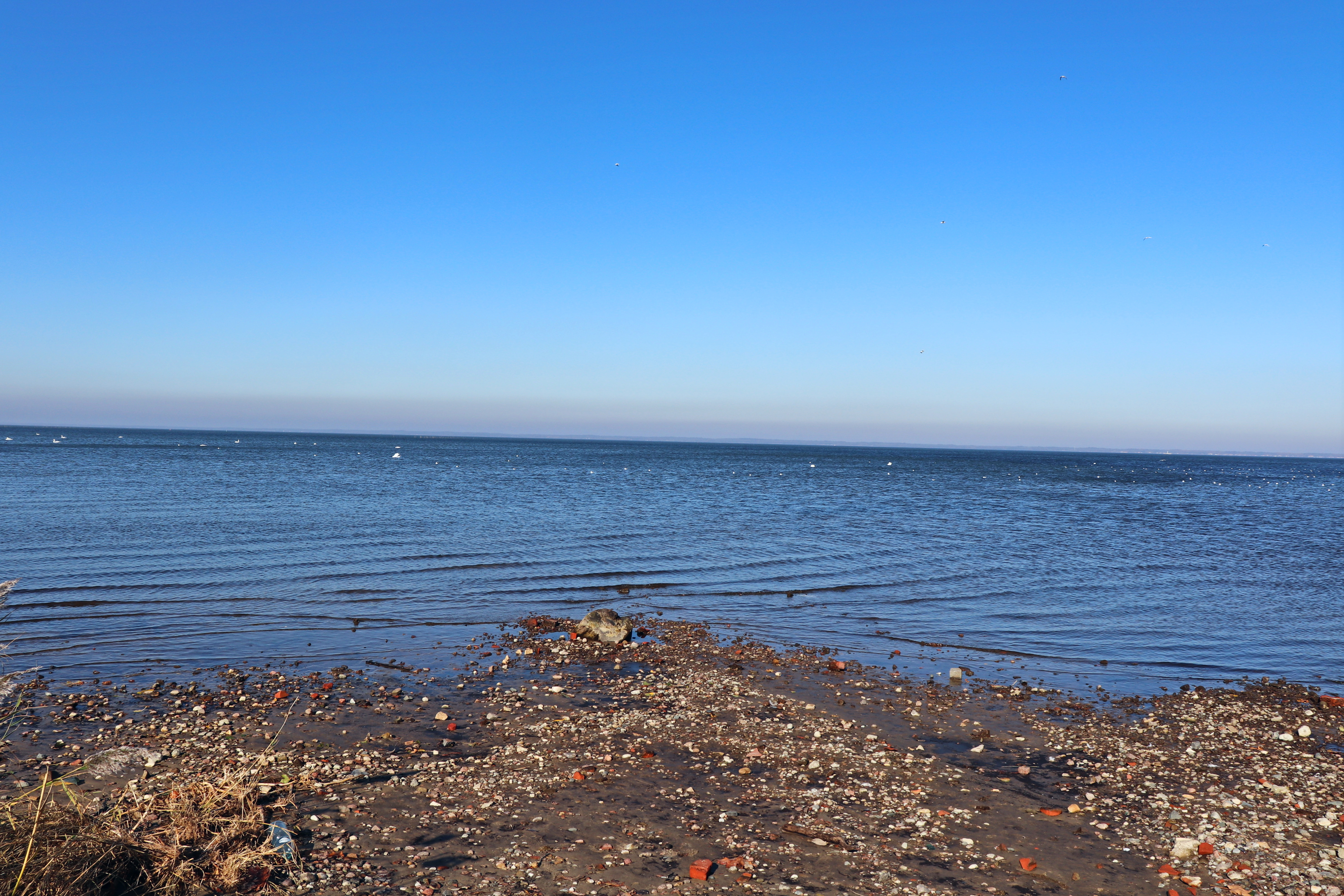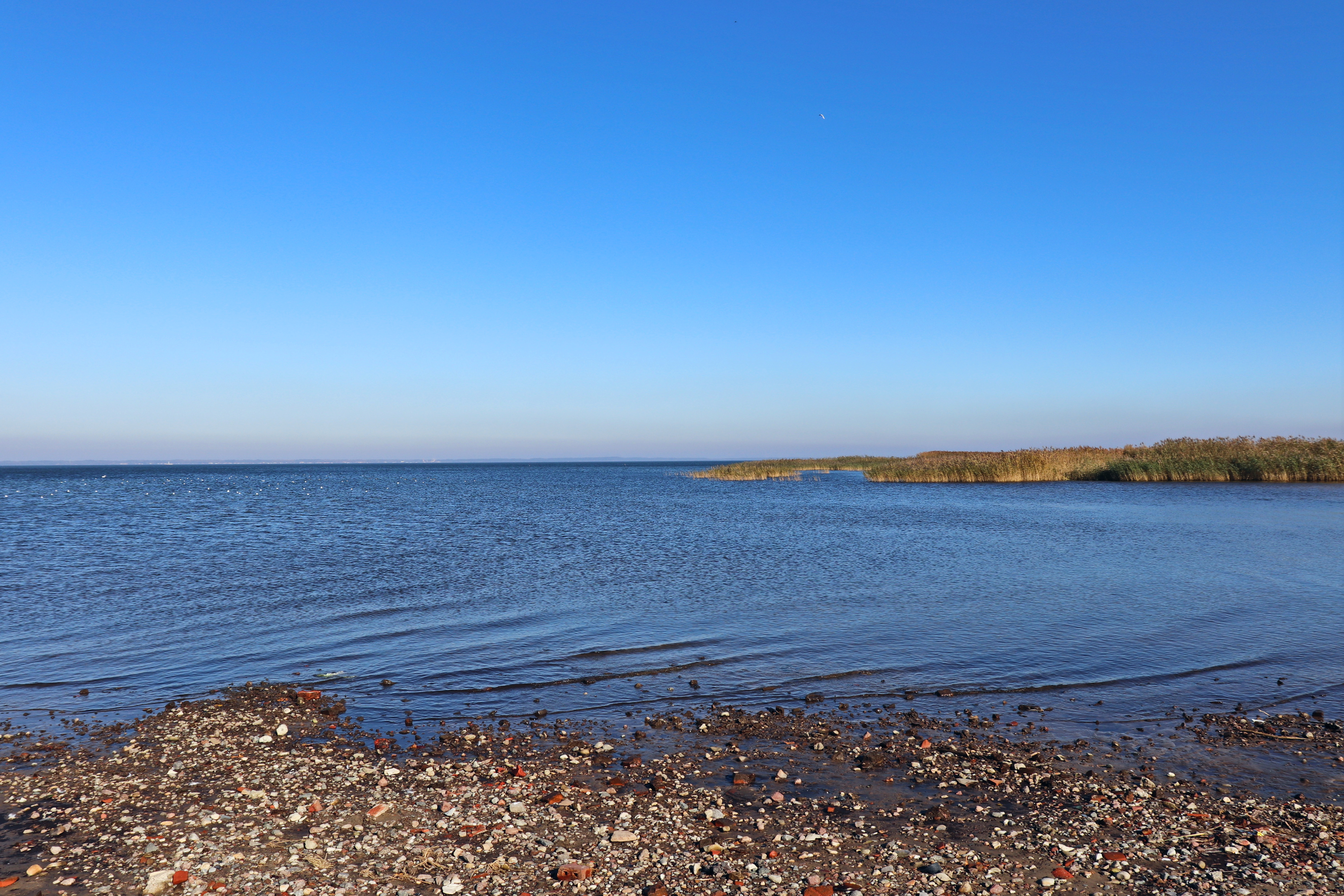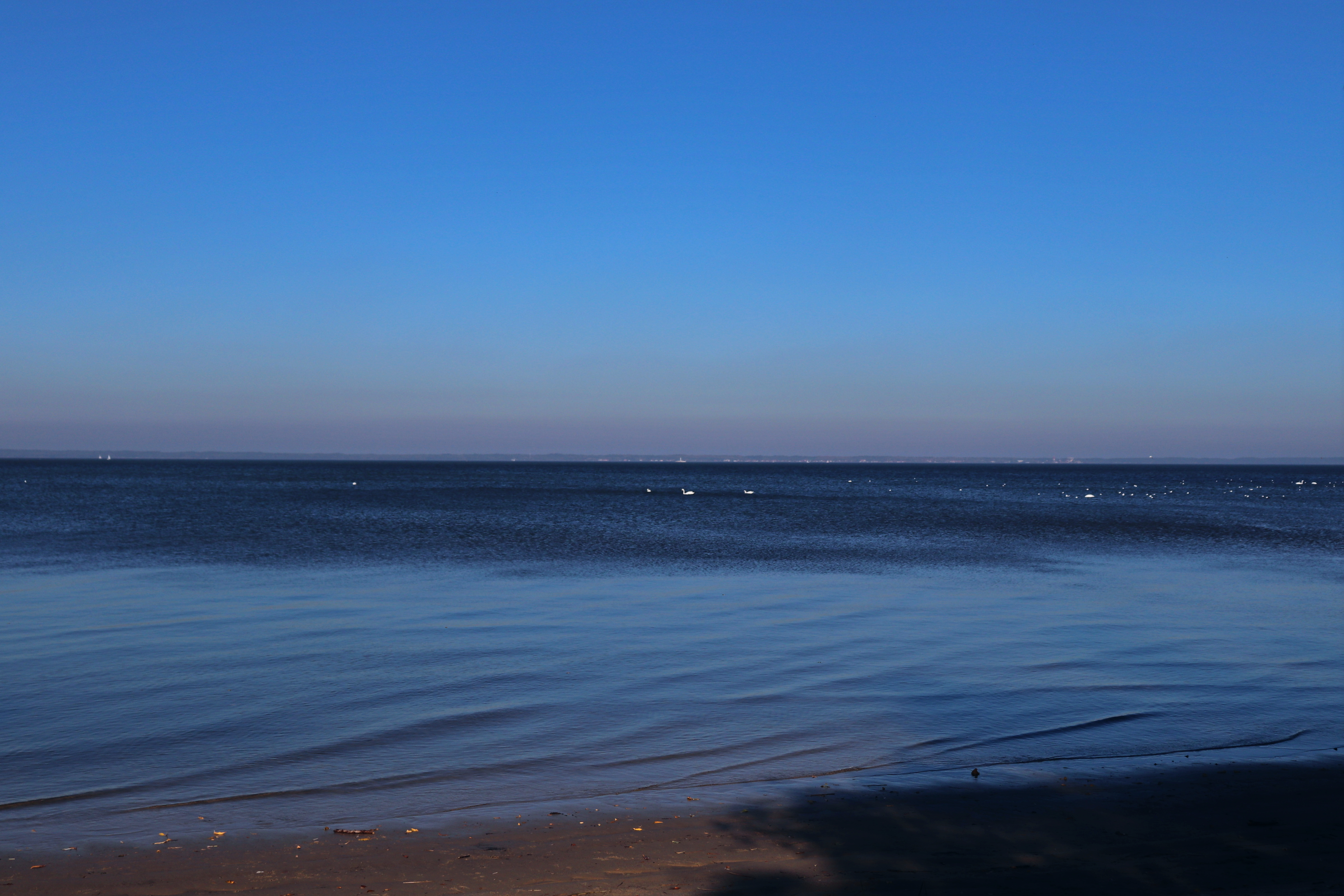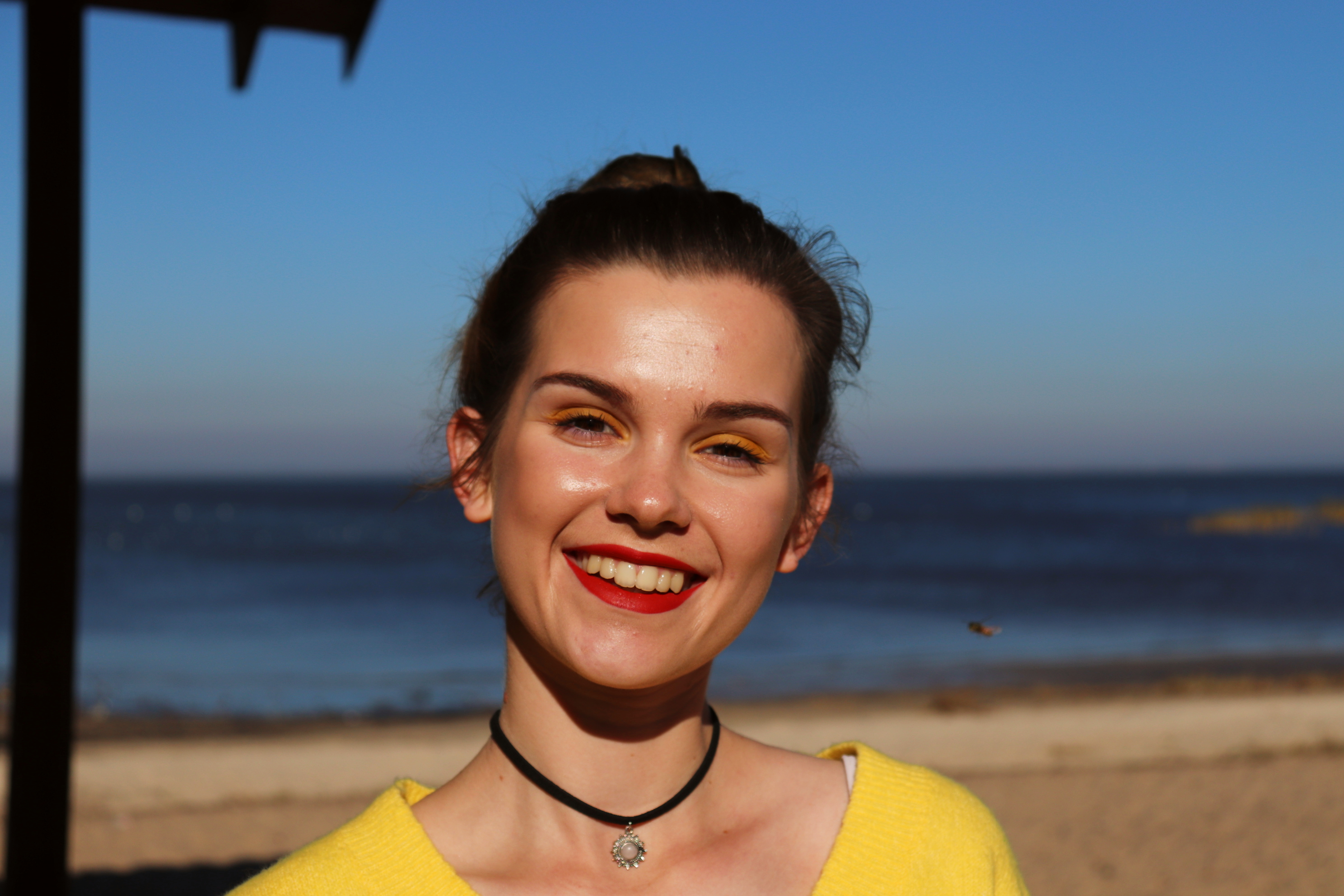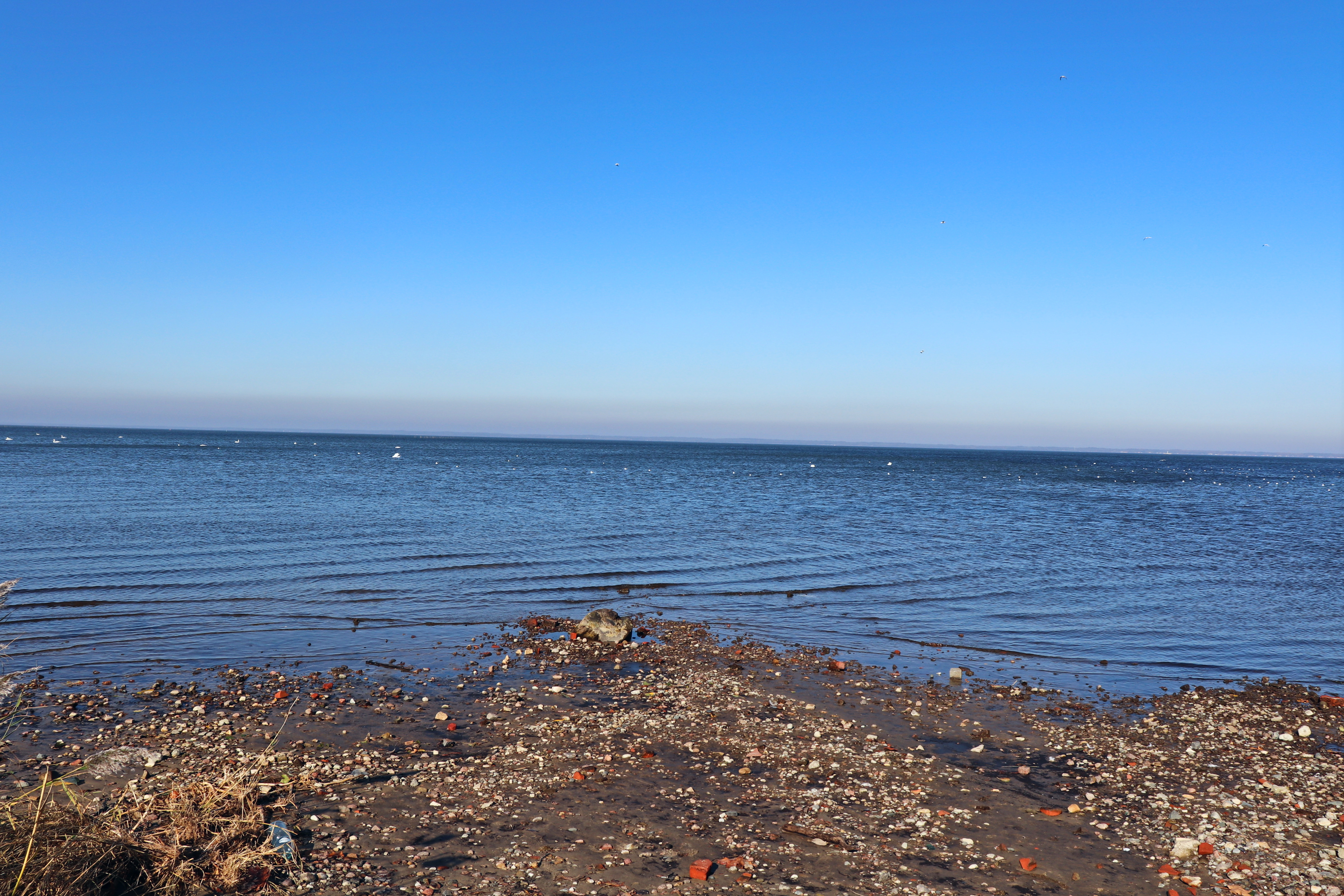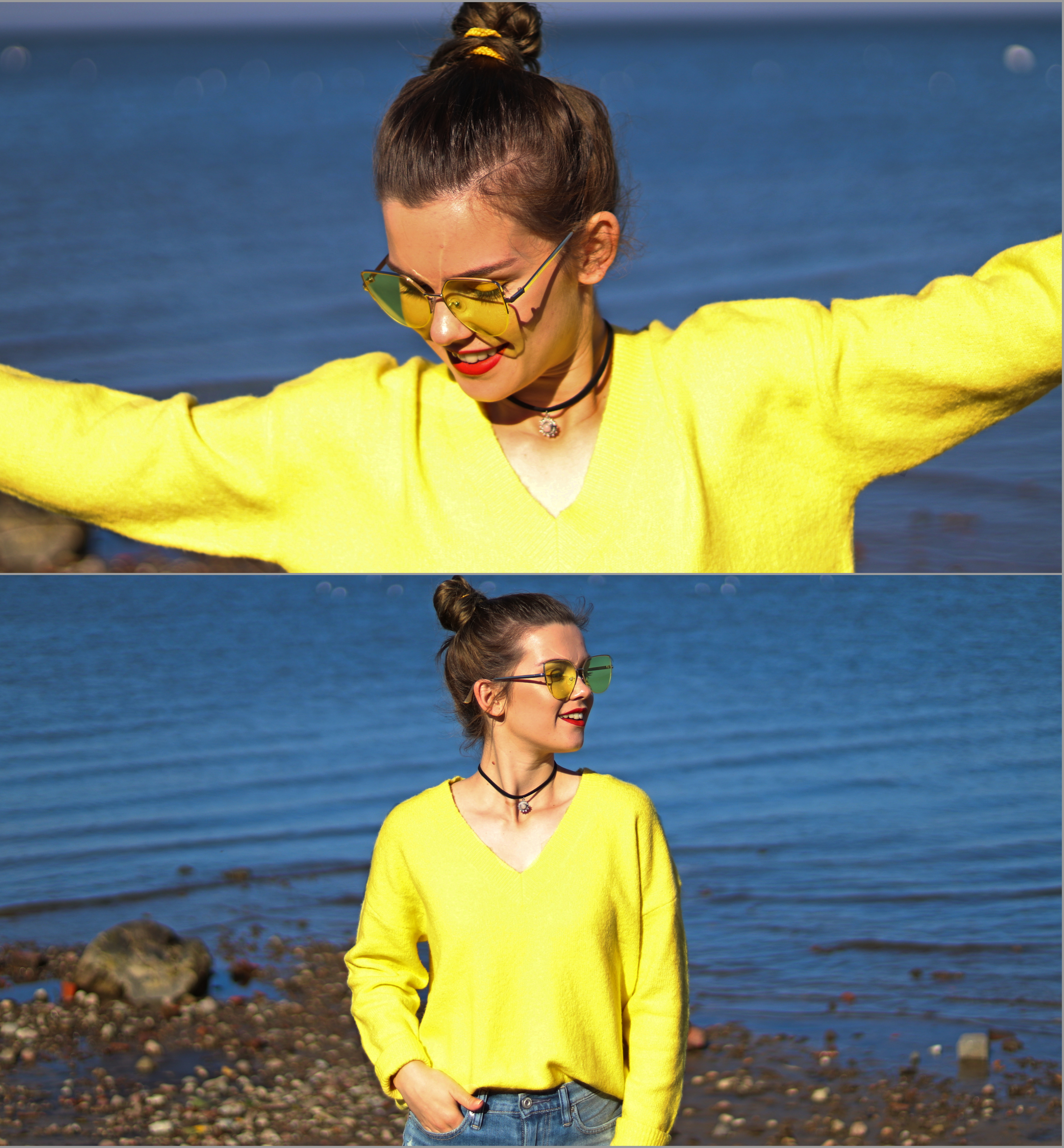 Ako druhý bod programu bol cca hodinku od Gdanska ( o ktorom článok si môžete prečítať TU) vzdialený hrad MALBORK. Nádherná tehlová architektúra nás hneď s Vikim dostala. Prechádzka okolo hradu bola zadarmo, platilo sa len za prehliadky vo vnútri. Nakoľko my sme nemali tak veľa času, rozhodli sme len pre okolité "potulky". Práve prebiehala bežecká súťaž, čo znamenalo, že na hradné nádvorie sme sa, žiaľ, nedostali, ale dookola sme si to prešli celé 🙂
Čo mi pripadalo najviac zvláštne bolo, že hrad je postavený doslova v meste a napríklad hneď oproti je nejaká škola, veľmi blízko sú bytovky a pre mňa je to zaujímavé, ísť každý deň do práce, či z práce okolo hradu. Ale je to len môj pohľad a na krásne hradu to určite neubralo. Je pomerne zachovalý s rôznymi mozaikami a detailmi. Inak, je to najväčší gotický hrad postavený z tehly. Tým, že sme boli na jeseň, opadané farbené lístie "ladilo" s hradom a nám sa poskytol krásny pohľad.
Úprimne, skôr sme s Vikim rozmýšľali, či tam vôbec pôjdeme, ale určite to neľutujem(e) a som rada, že sme sa tu vybrali. Po prechádzke okolo hradu, sme zašli do mesta, kde bol ten taký typický nedeľný kľud a málo ľudí. Ako uvidíte na fotkách, historická radnica, vedľa ktorej sú postavené bytovky. Keby aspoň prispôsobili architektúru, vyzeralo by to lepšie. Ale aby som veľa nepísala, poďme teda na fotky! 🙂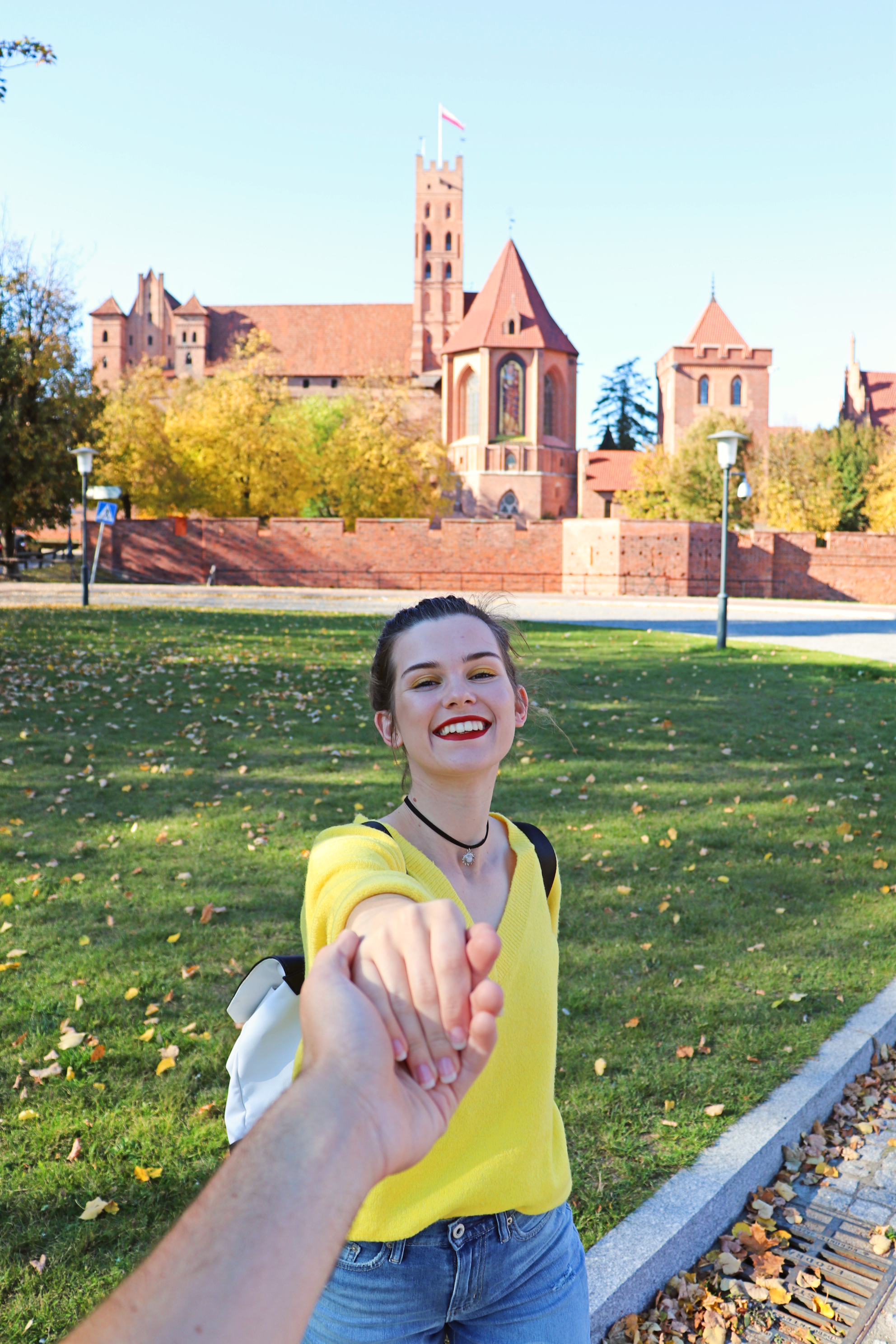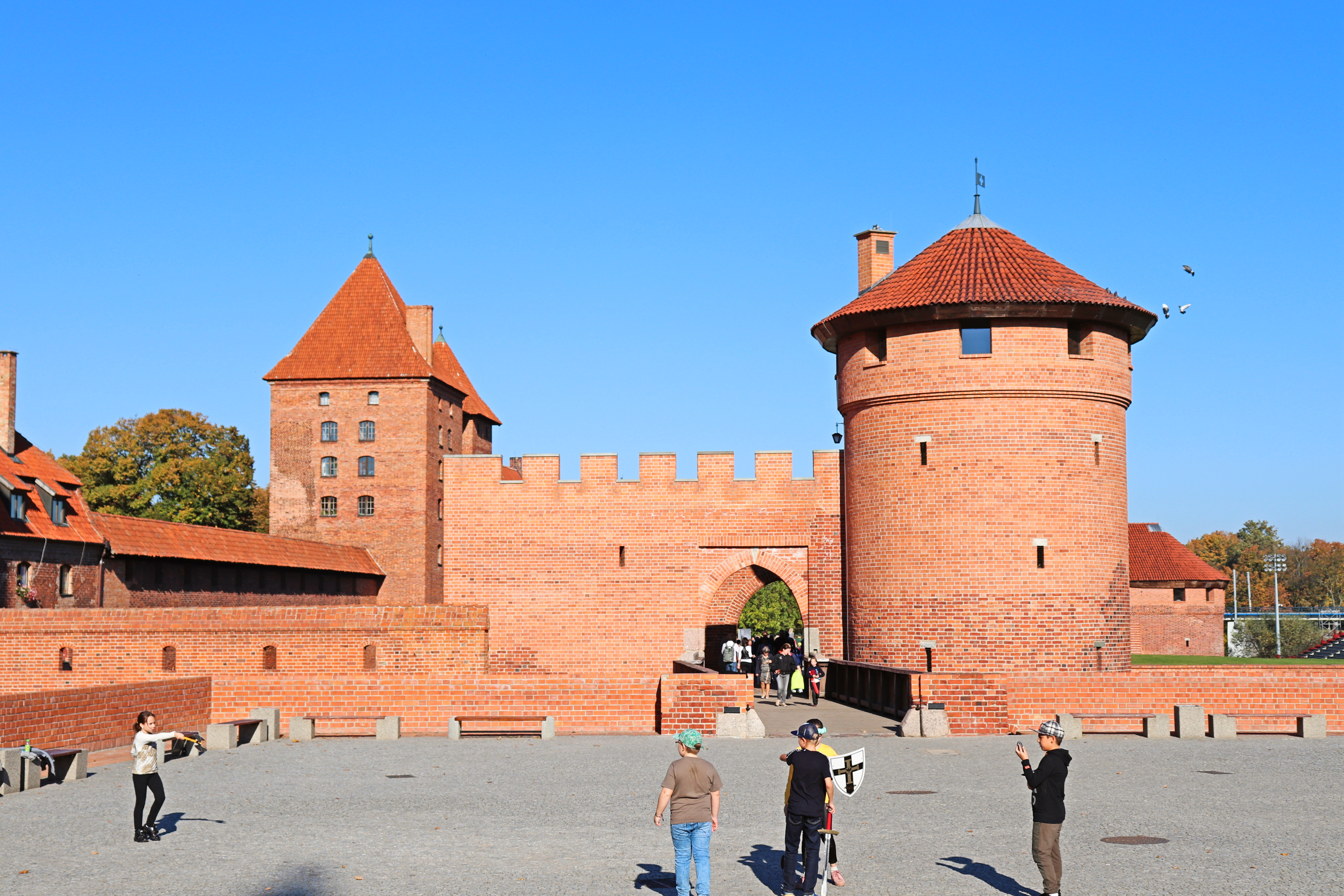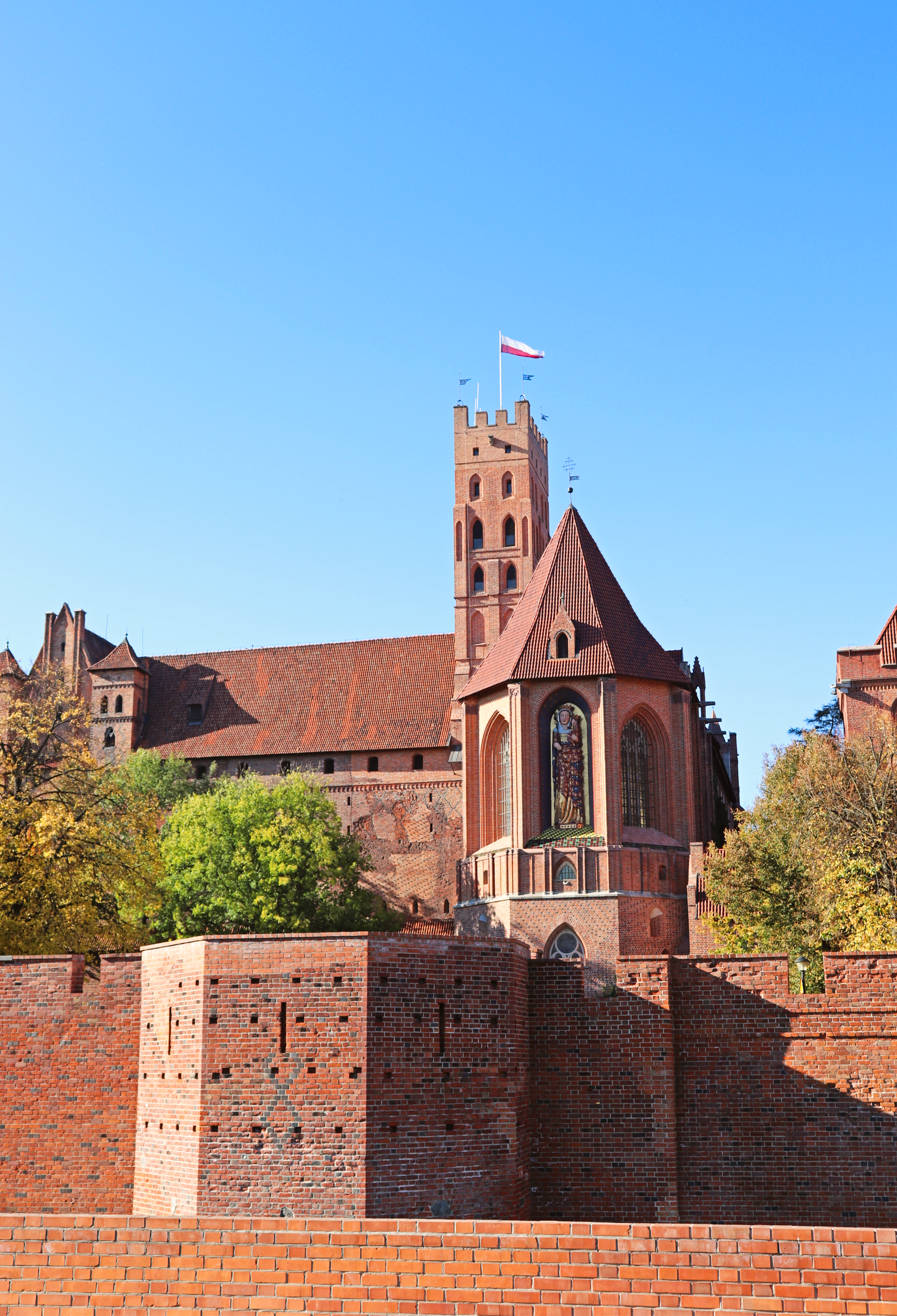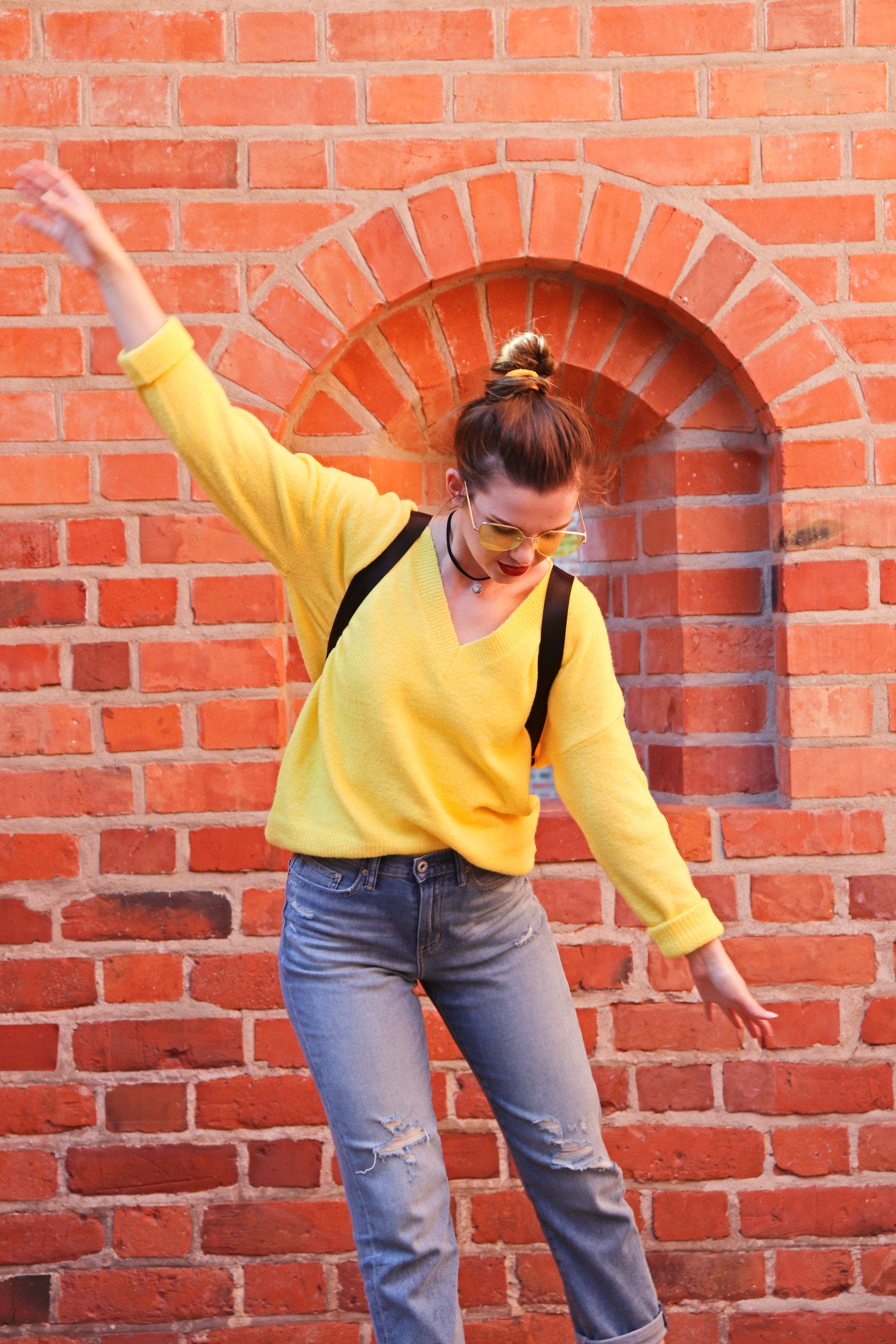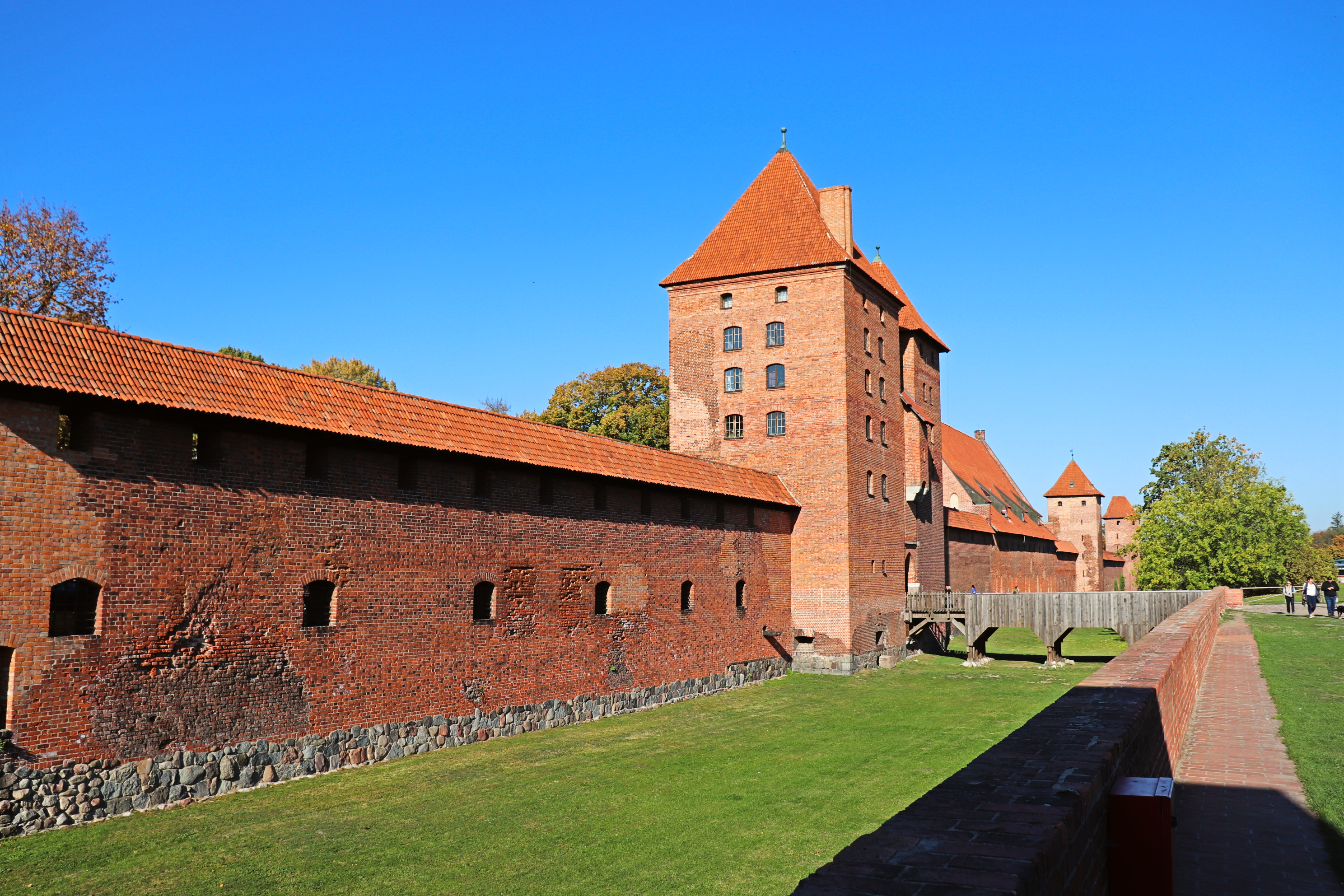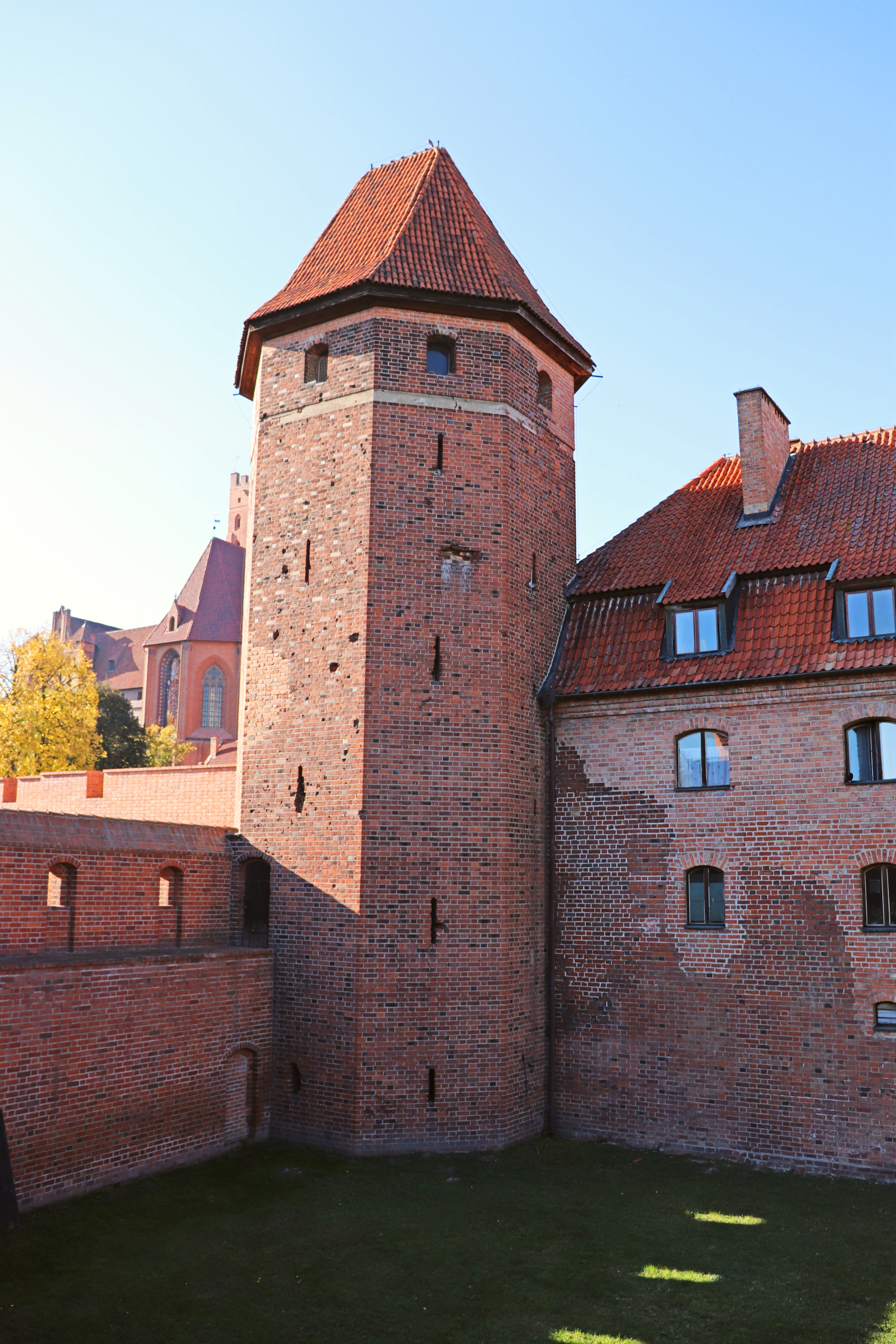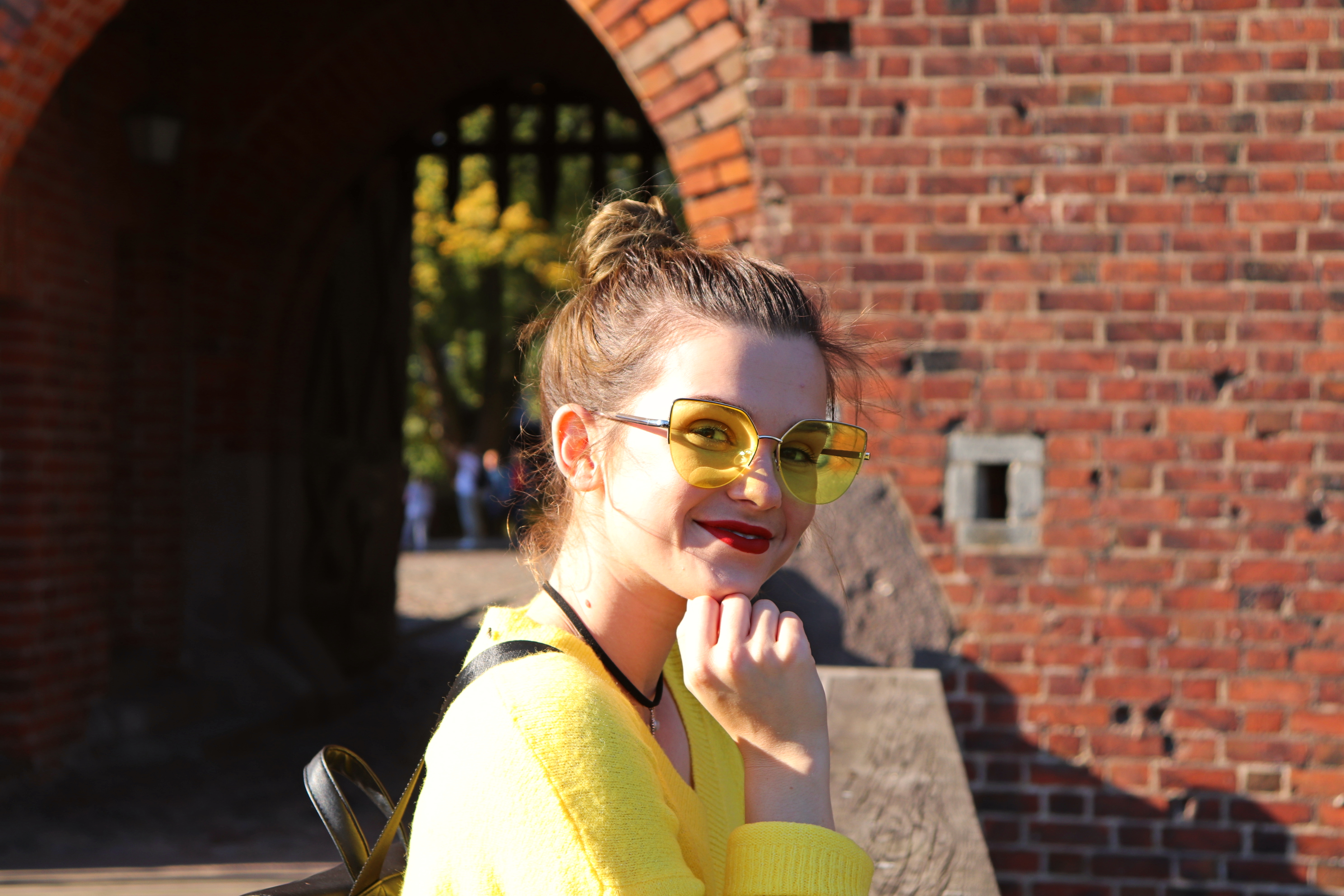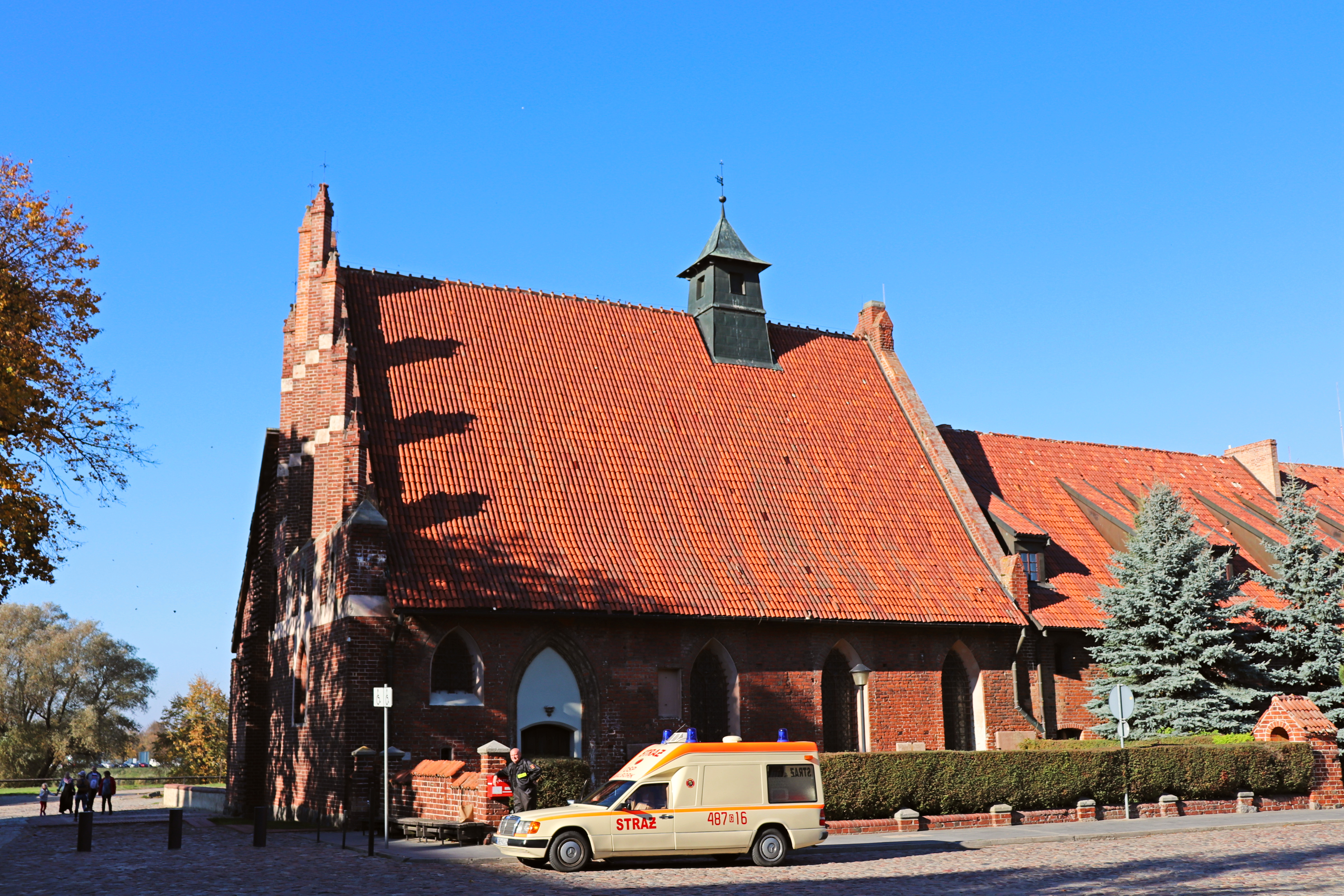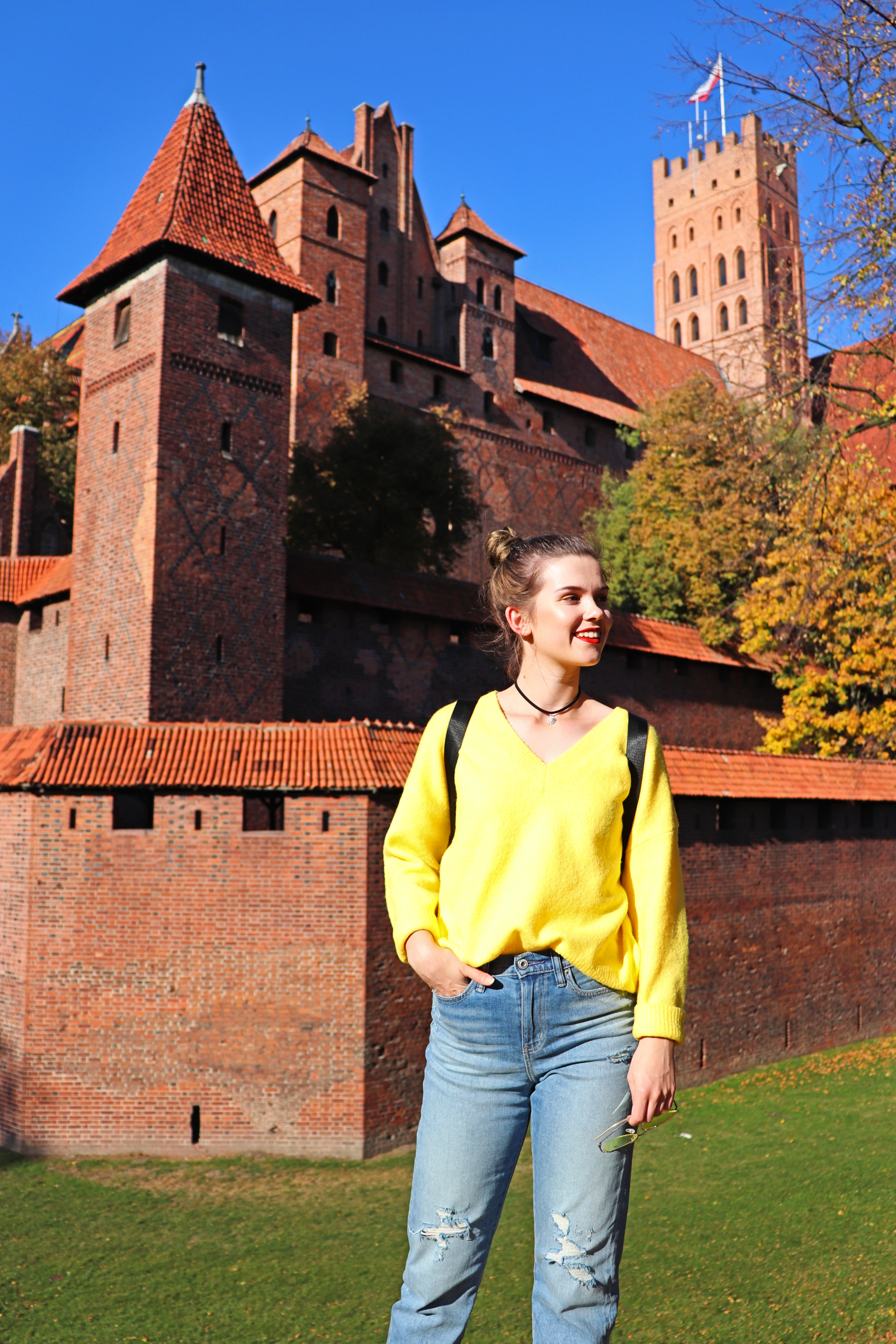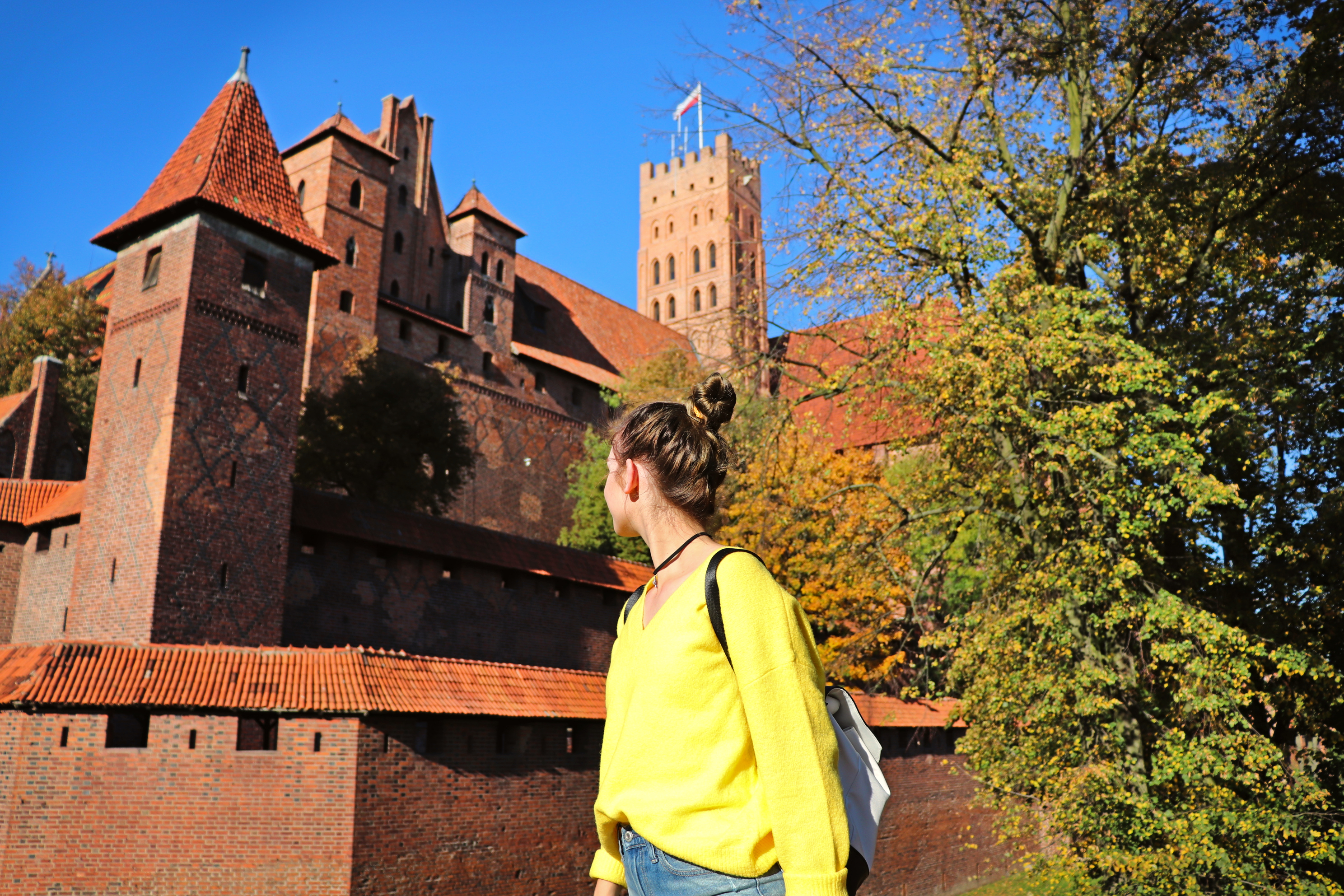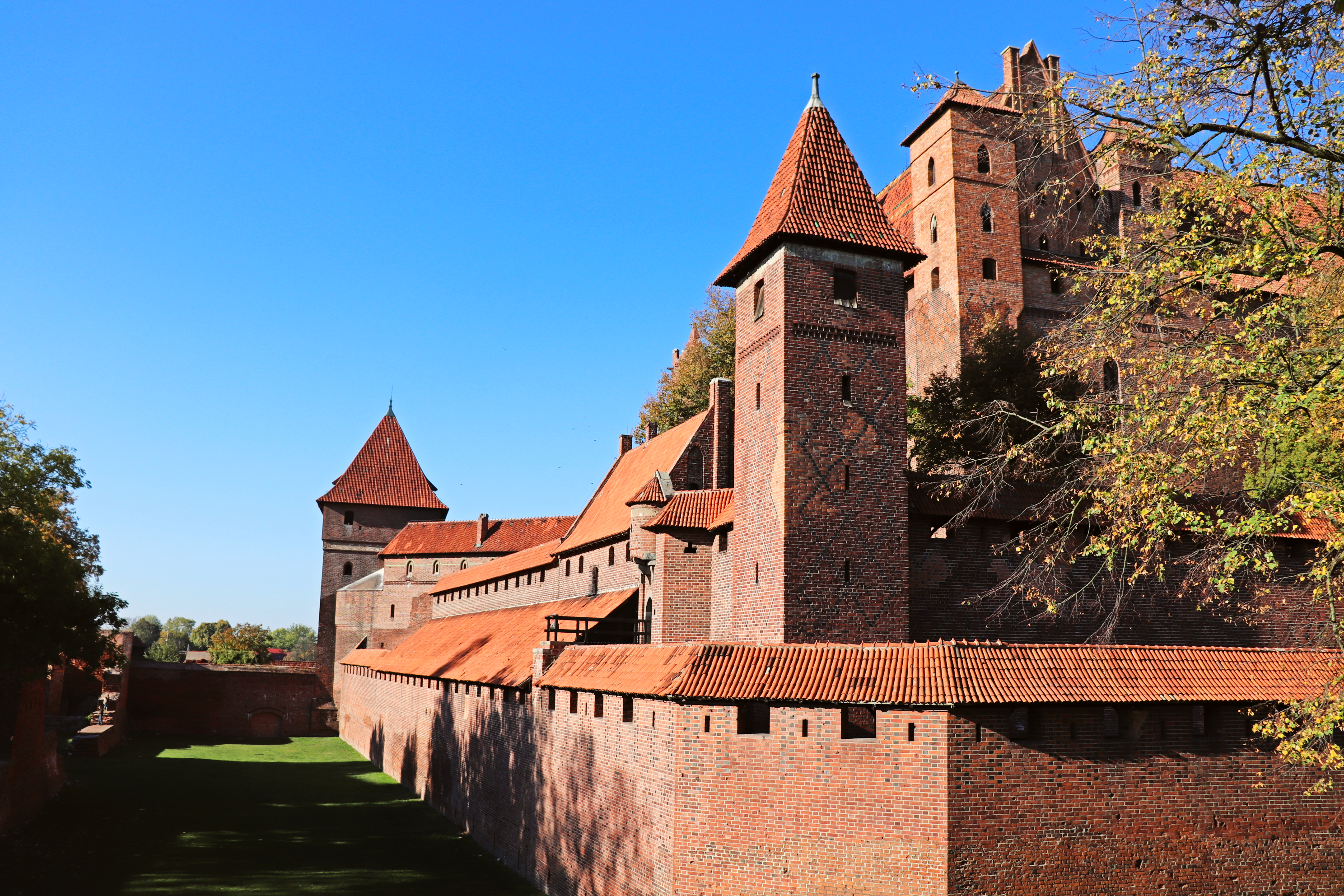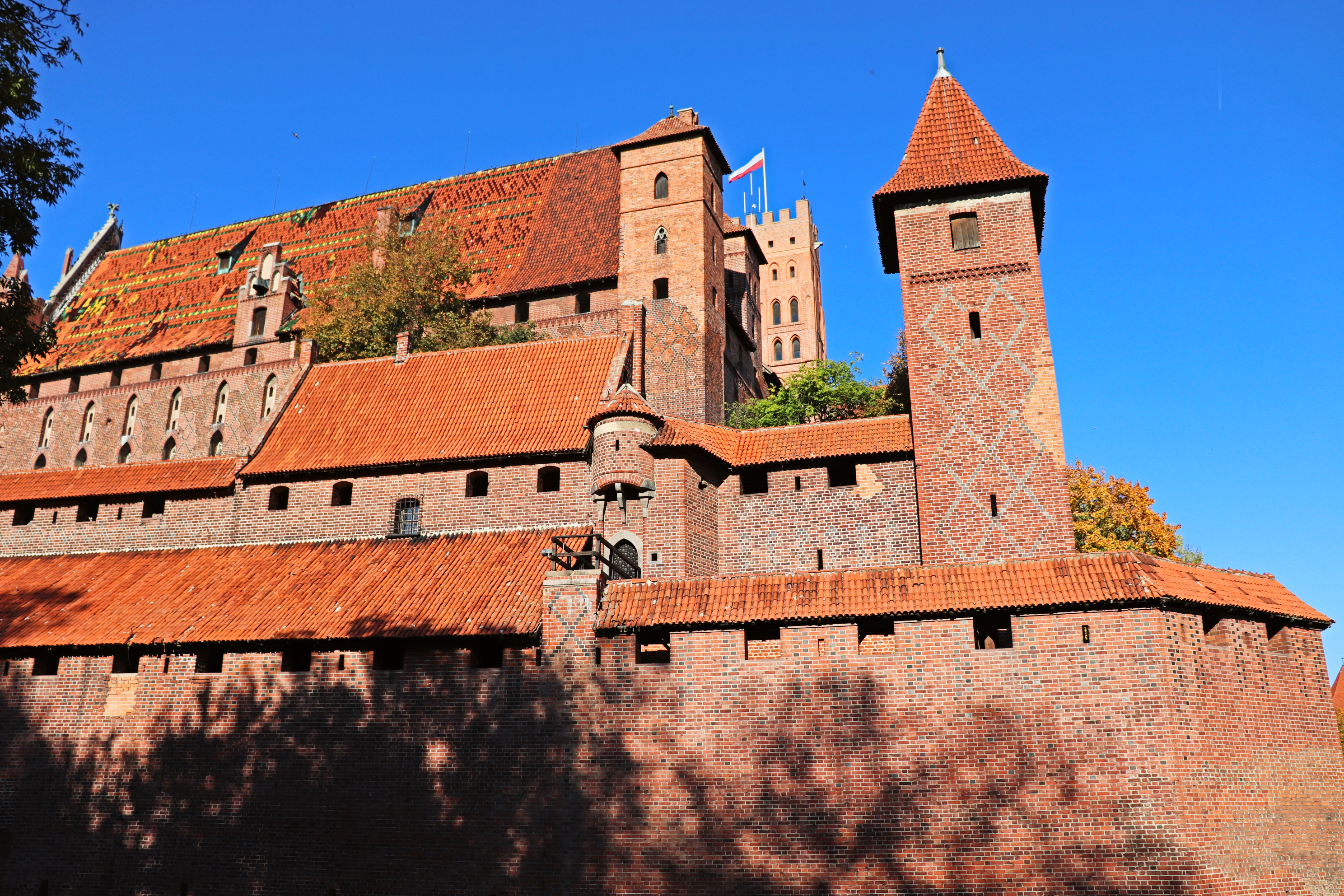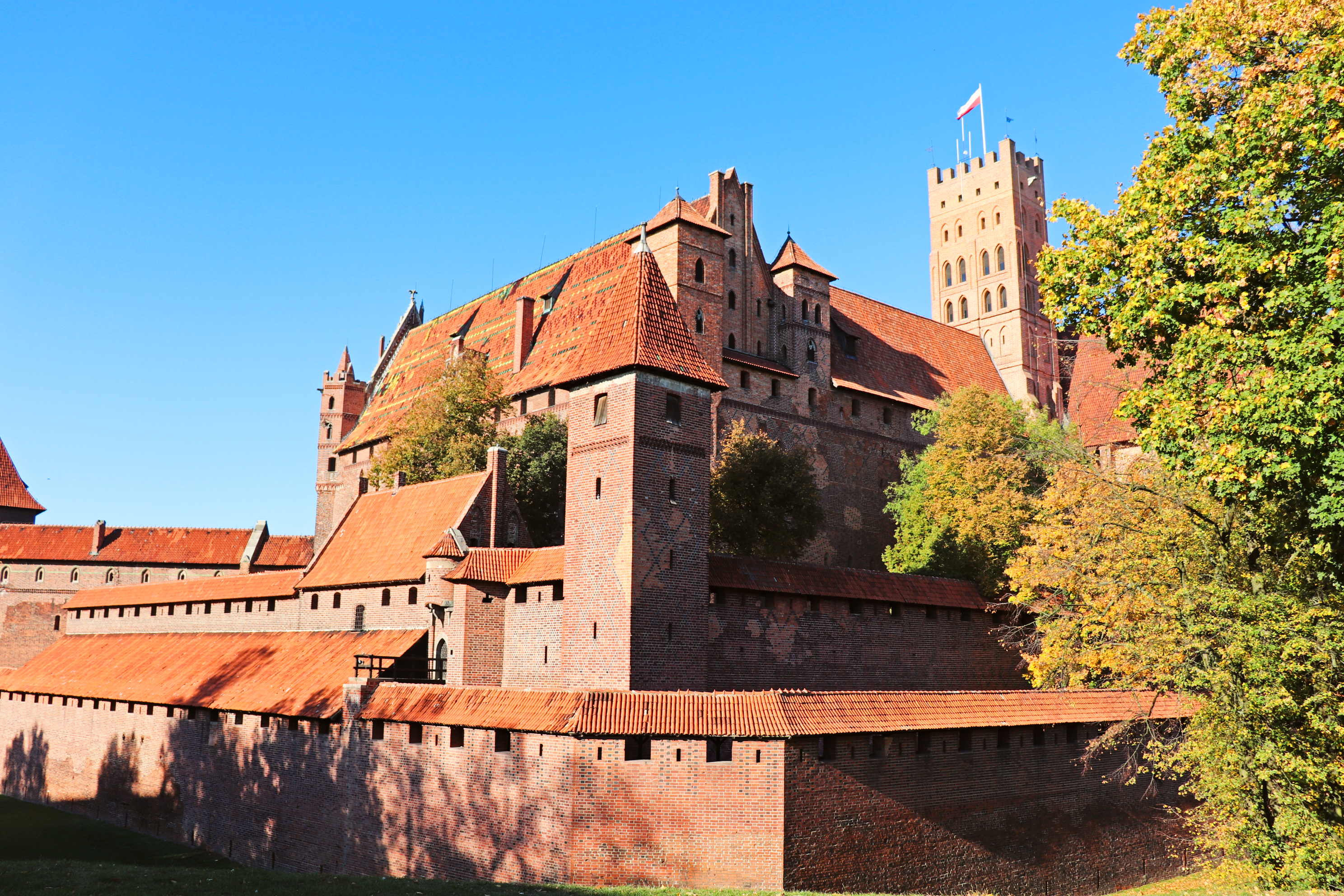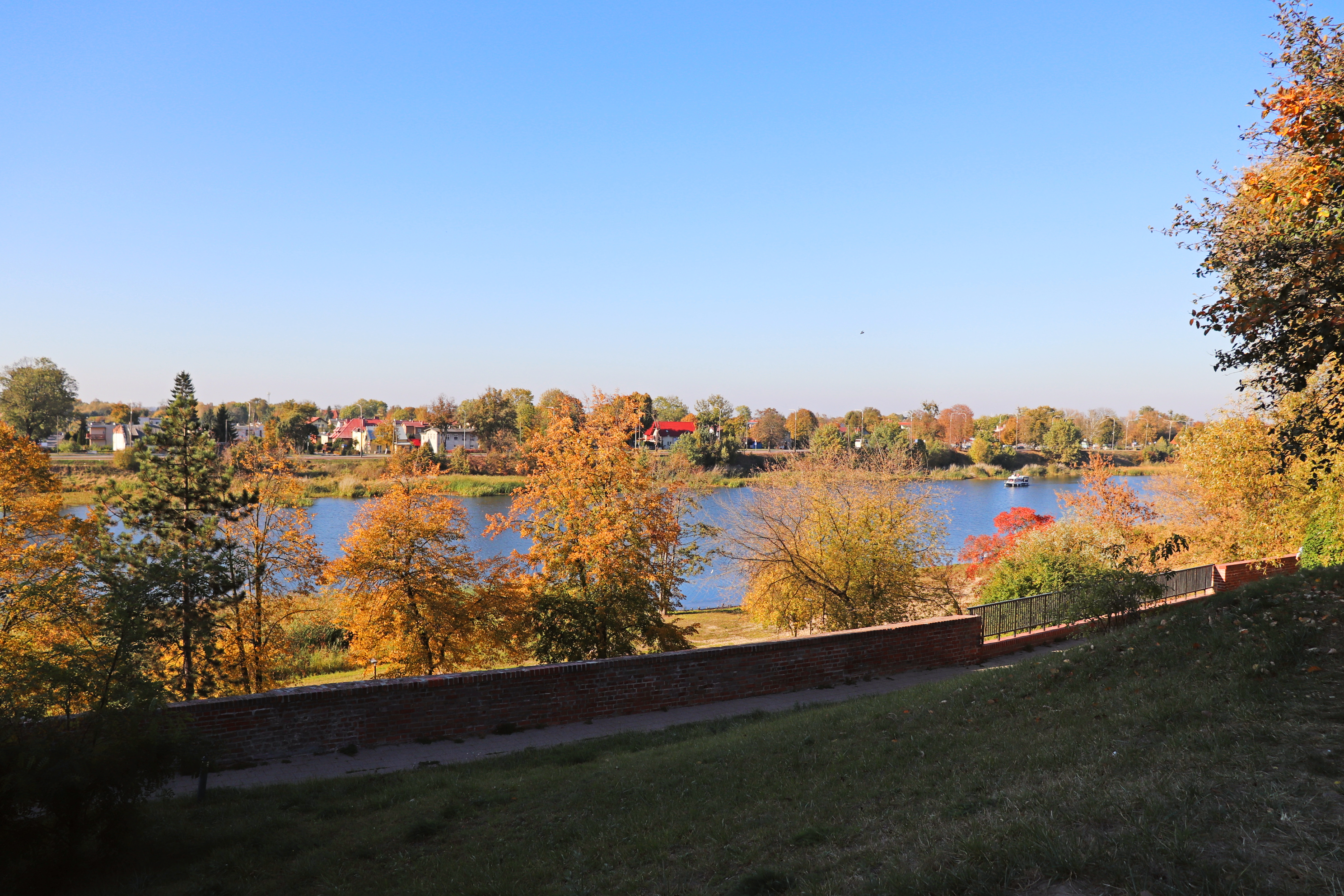 Ďakujem, že ste prišli až sem a prajem vám veselý týždeň plný slnka! ☀