Ahojte! Ani neviem, kedy presne mi to napadlo, ale začala som si "zbierať" použité produkty, ktoré by som vám raz zrecenzovala. Tento koncept som už videla o mnoho blogeriek či youtuberiek a aj napriek tomu, že to o chvíľu budú dva roky, čo blogujem, takýto typ článku tu mám po prvý raz. Prečo? Poviem vám úprimne – nemám plné šuflíky kozmetiky a veľmi často produkty nestriedam ( i keď rada skúšam nové veci), takže aj "zbieranie" týchto produktov mi trvalo možno aj skoro celý rok. Čiže ďalšie spotrebované produkty čakajte v roku 2020 😀 Snažím sa vždy daný produkt dopoužívať dokonca a tak si kúpiť niečo ďalšie. (neplatí to pre rúže, očné tiene, krémy na ruky a telo a voňavky – to si rada každý deň prestriedam 🙂 )
Ako vidíte hneď z fotografie, mám tu z každého "rožka-troška" – tak poďme pekne po poriadku. Pod každou fotkou bude popis.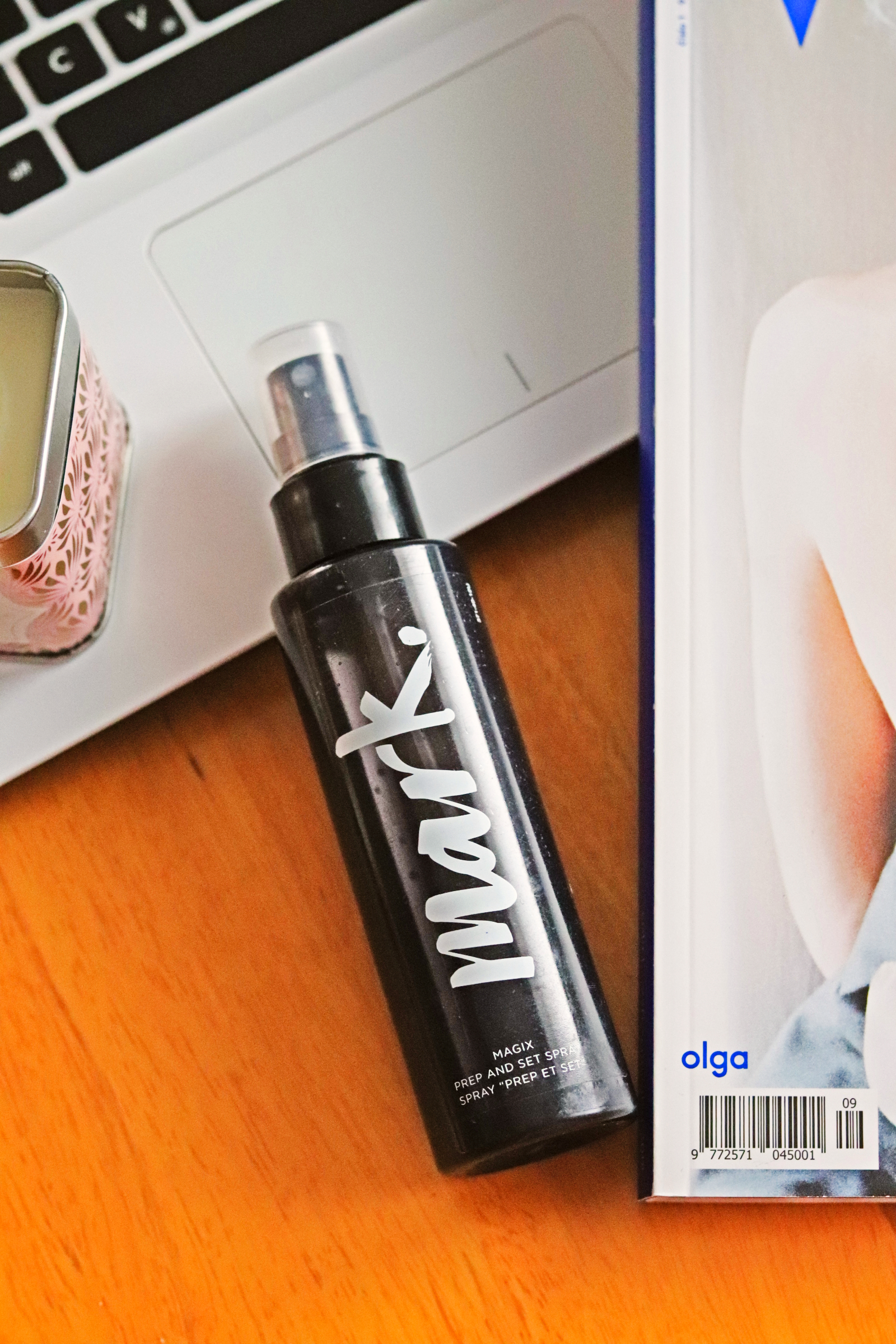 FIXAČNÝ SPREJ od Avonu bol veľmi dobrý. Keď som sa ráno namaľovala a make-up zafixovala práve týmto sprejom, vydržal celý deň. Jasné, určite sú aj lepšie, ale pre moje každodenné použitie úplne stačil. V akcii som ho kúpila za nejaké tri eurá, čo znamená, že cena a výkon – na jednotku! Ale ak poznáte aj inú lacnejšiu variantu, dajte mi vedieť! 🙂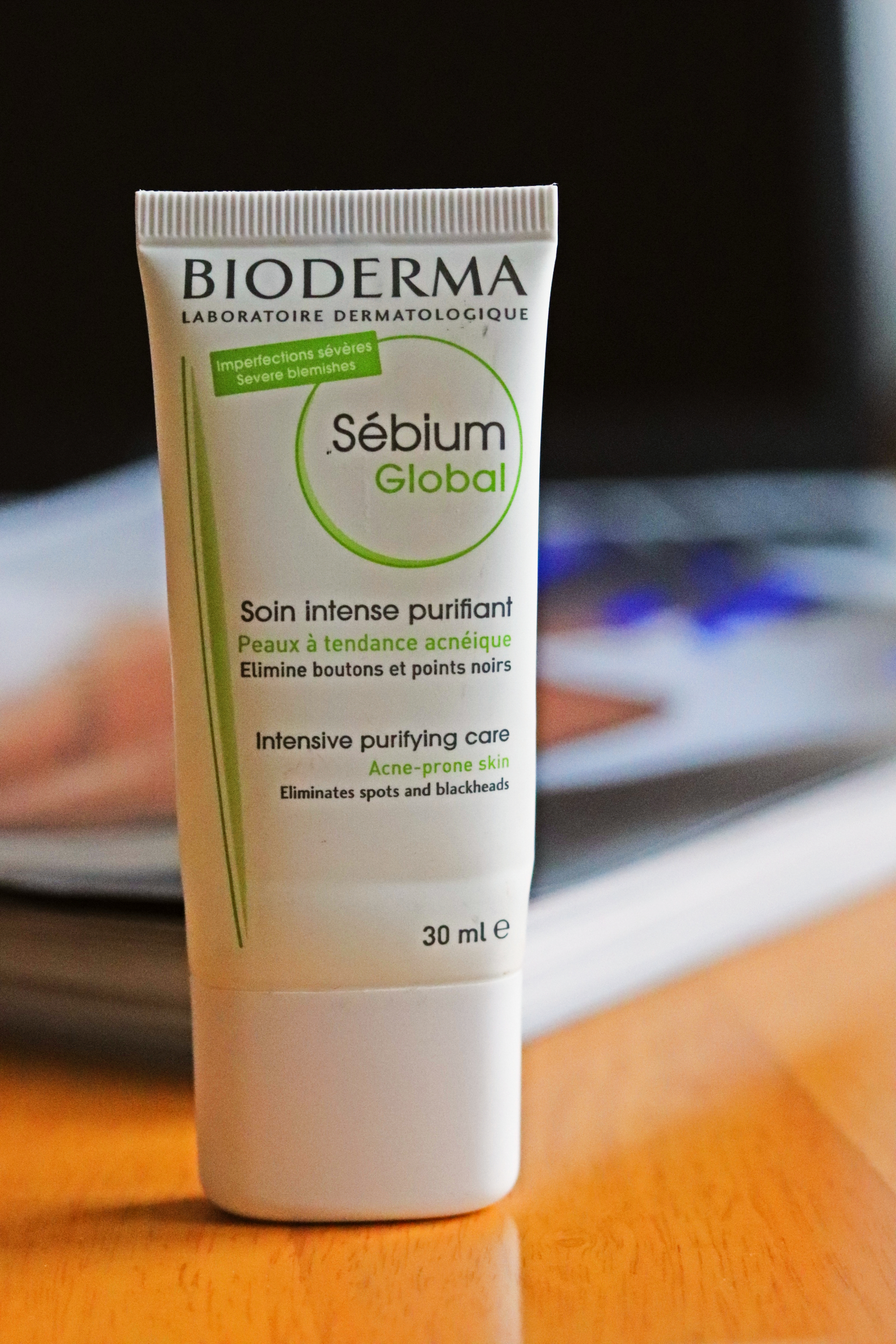 KRÉM NA TVÁR SÉBIUM GLOBAL je skvelý. Rýchlo sa vstrebe, nemala som po jeho nanesení mastnú tvár, celkom pekne vonia a ako doplňujúca kozmetika ku krému z lekárne, ktorý používam na akné je to parádna voľba. Pleť ukľudní, zvláčni a som s ním veľmi spokojná. Keďže sa mi tento minul, používam tú istú radu, ale SÉBIUM HYDRA, ktorý je o trochu hutnejší a premastí pleť. (čo je počas zimy fajn) Budem ho používam ešte počas januára a februára, ale potom sa vrátim k SÉBIUM GLOBAL, pretože nechcem byť na jar diskoguľa 😀 Predsalen, na jar a v lete zväčša veľmi hydratačné krémy nepoužívame.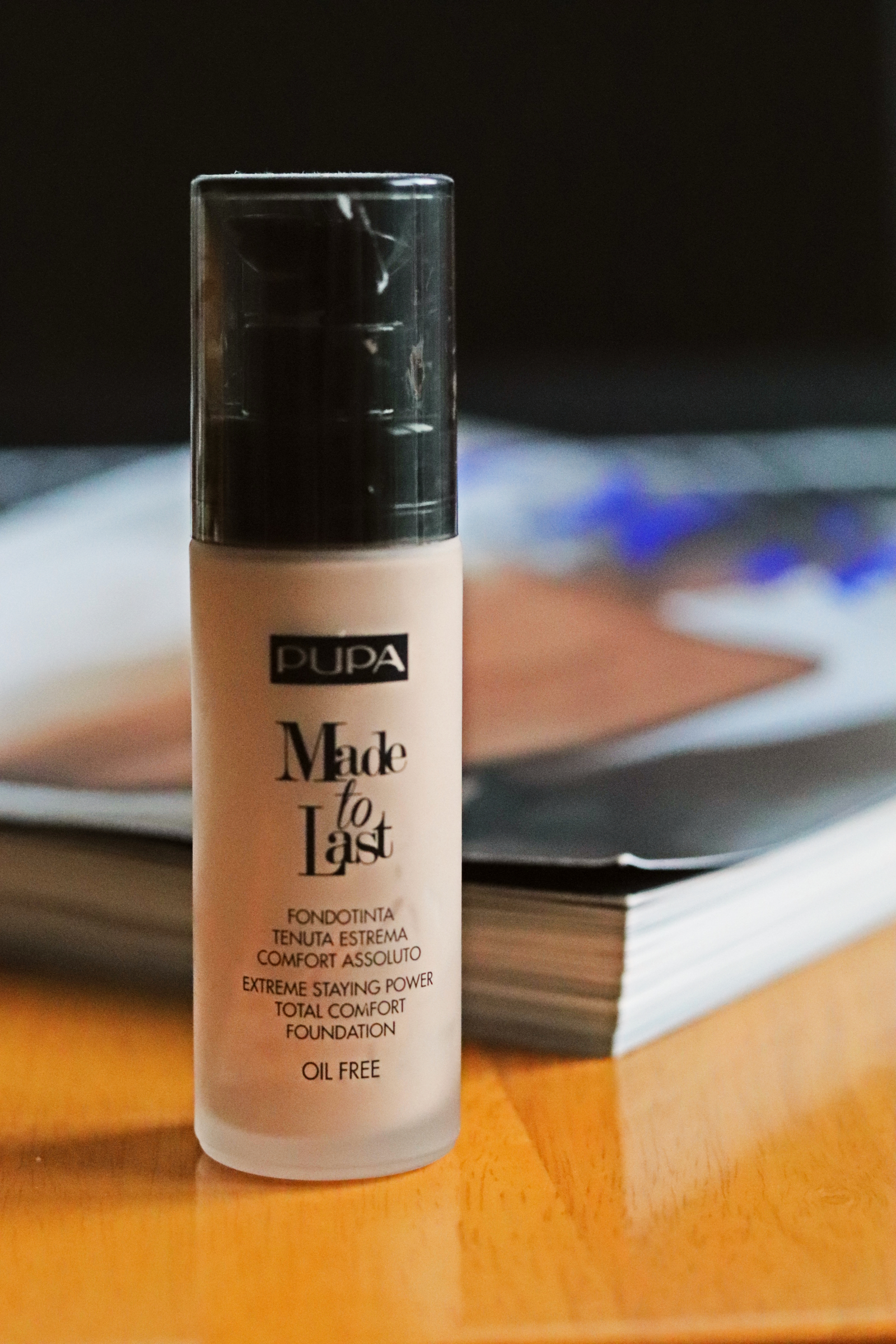 MAKE-UP MADE TO LAST od Pupy je ten najlepší make-up, aký som kedy mala! Krásne zjednotí pleť, nerobia sa fľaky, pôsobí veľmi prirodzene a prekryje menšie nedokonalosti. Už mám takmer minuté aj ďalšie balenie a musím niekoho "schmatnúť", kto má v najbližšom období narodeniny, aby som ho mala s 50% zľavou 😀 (pôvodne stojí okolo 15€) Dlho vydrží a je proste super.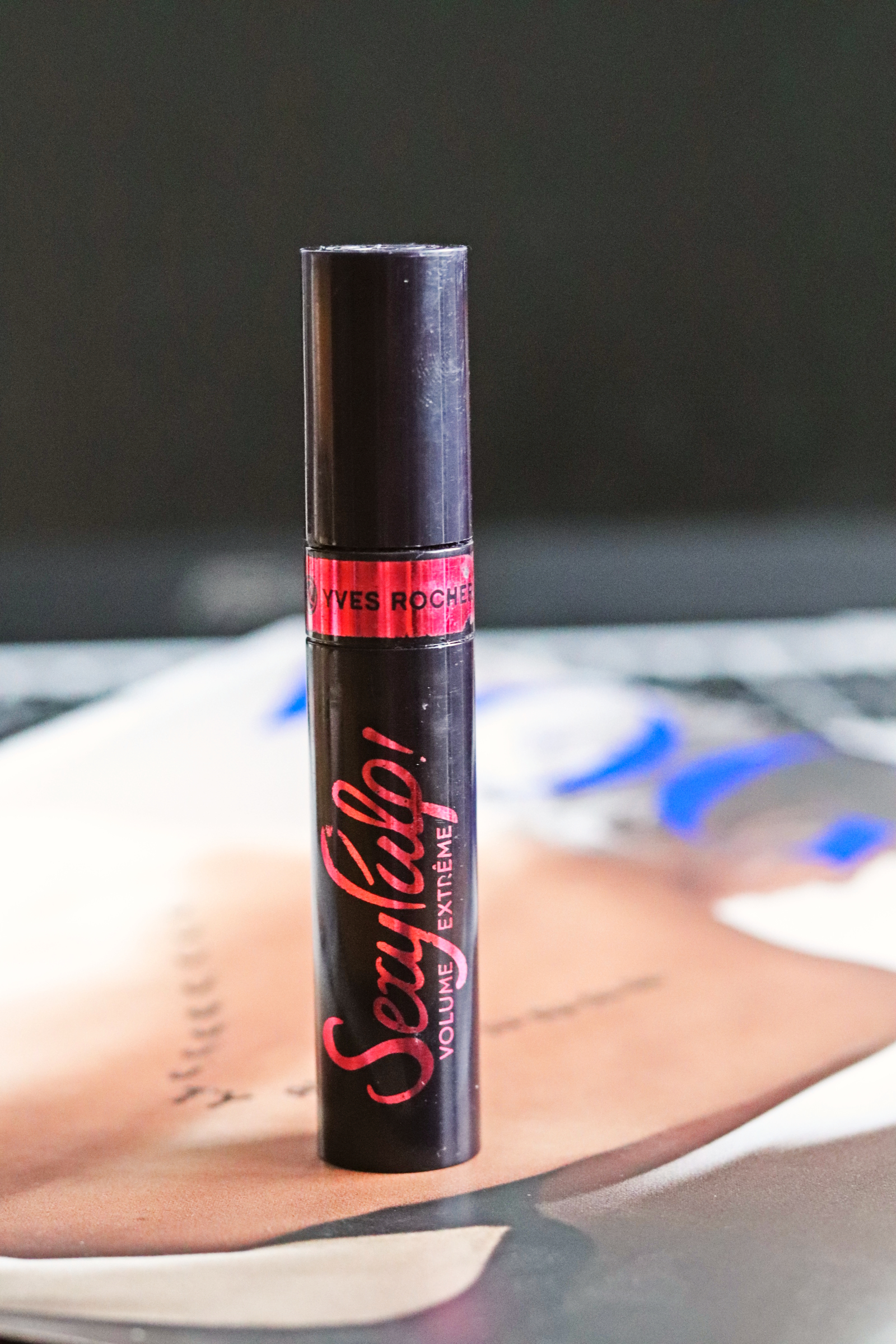 ŠPIRÁLA SEXY PULP od Yves Rocher je dokonalá. Ja viem,možno preháňam, ale táto u mňa stojí v rebríčku na prvom mieste. Nádherne riasi predĺži, nelepí ich, shustí a netreba vám ani umelé mihalnice. A toto nie je reklama. Nič z toho, o čom tu píšem, nie je reklama. Sú to moje osobné skúsenosti a táto špirála je topka. Dostala som ju zadarmo pri registrácii v Yves Rocher, ale kľudne by som si ju aj kúpila, pretože sa to oplatí 🙂
KRÉMY NA RUKY A TELO / hydratácia!hydratácia a ešte raz hydratácia. Ja nejdem spať bez toho, aby som si nedala pomádu a nenamastila ruky. Je to taká moja rutina a ak si vyčistím pleť, natriem sa, potom môžem ísť kľudne spať 😀 Ja mam malé krémiky a pomady všade po kabelkách a keď to na mňa príde, musím ich použiť. Síce tu nemám všetky, ktoré som použila, ale aspoň niektoré som "zachránila" a môžem sa s vami o ne podeliť.. Tie dva malinké od Avonu (Planet Spa) náádherne voňajú, rýchlo sa vstrebú a zanechajú ruky veľmi jemné. Ďalšie balenie už mám pripravené. Krémik od Zoelly som dostala minulý rok na Vianoce od sestry a veľmi som sa mu potešila. Vonia veľmi jemno a tiež sa rýchlo vstrebe. Ružový krémik MA VIE som dostala od Vikiho mamky a túto značku nepoznám. Krém bol veľmi tekutý a neposkytoval mi veľmi hydratáciu, ale tá vôňa – och! ako malá voňavka. No a posledný krém na telo a ruky od Avonu tiež veľmi pekne vonial, rýchlo sa vstrebal a už mám v kúpeľni ďalší taký, len trochu inak vonia.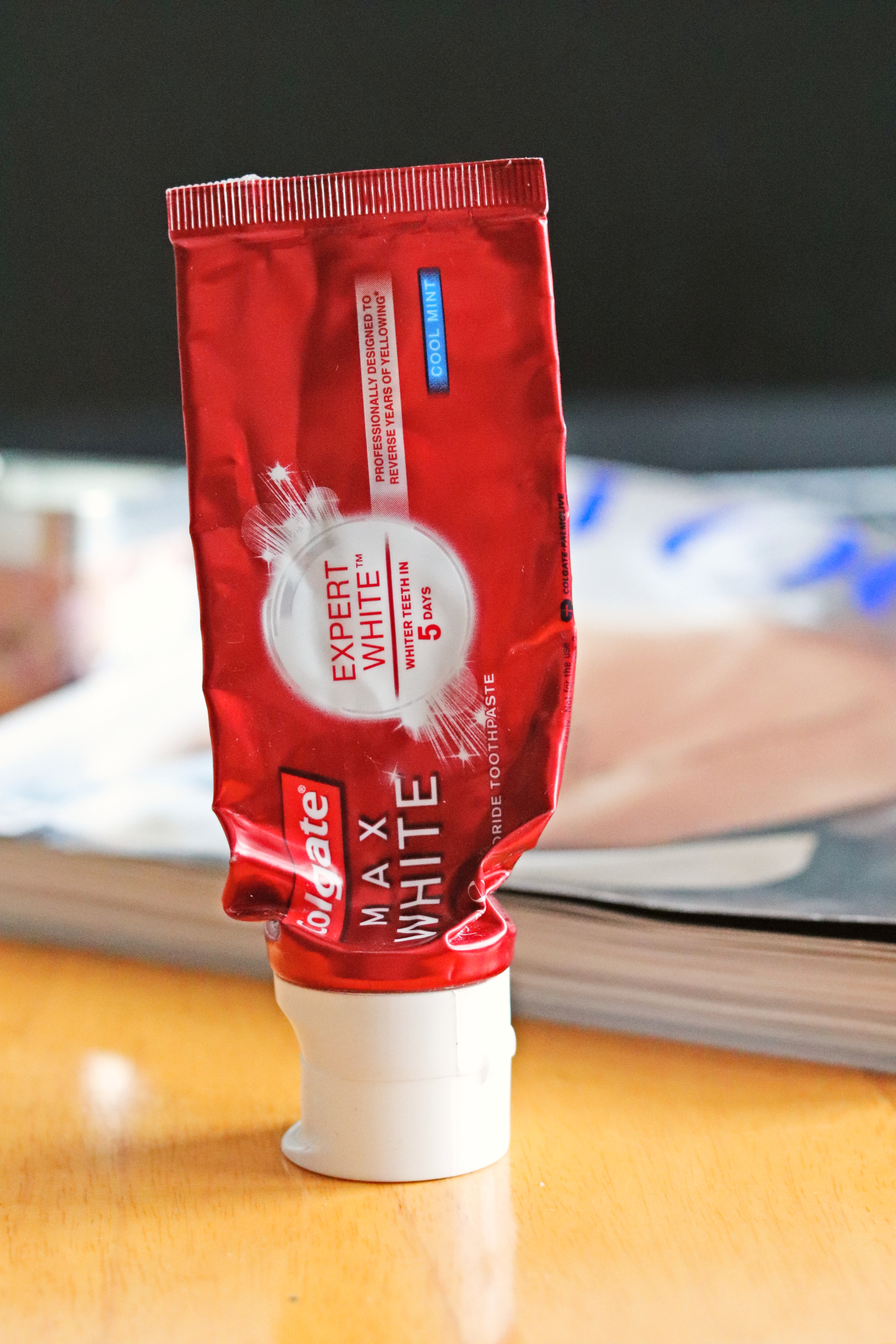 ZUBNÁ PASTA COLGATE EXPERT WHITE / prosím, len si nemyslite, že sme s Vikim počas roka minuli len jednu túto zubnú pastu 😀 bolo ich veľa, ale o tejto by som vám chcela niečo napísať. Začali sme ich (pretože toto je cool mint a ešte je soft mint, ktorú používame teraz) používať, keď sme prišli v lete do Anglicka. Tam stála v akcii £2,50 a tú pomaly 6€, takže sme si zobrali aj do zásoby a musím povedať, že obaja máme o čosi belšie zuby. Nie je to úplný zázrak, ale za ten polrok sa nám farba našich zubov zmenila. Takže odporúčam! a super chutia 😀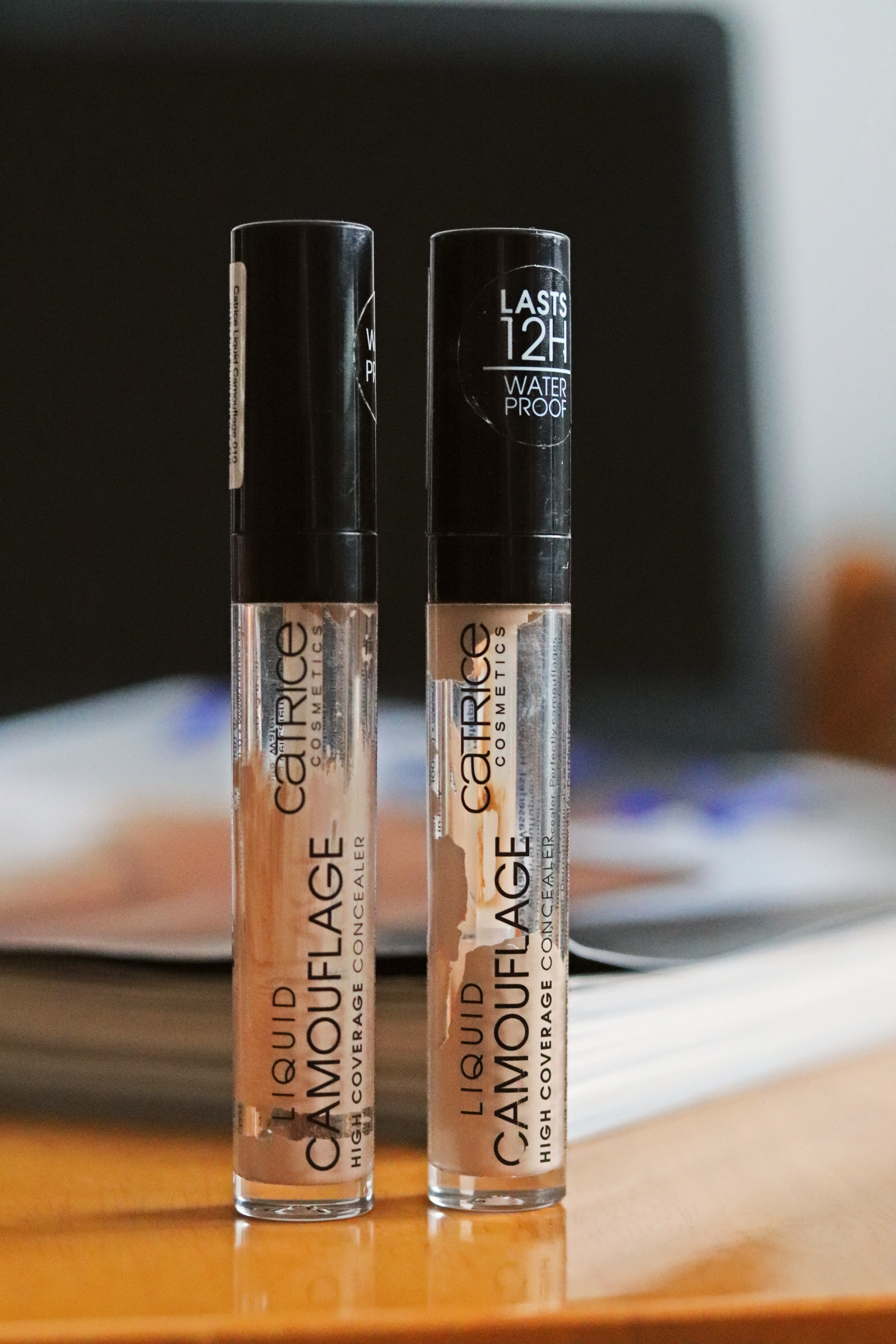 KOREKTOR CATRICE LIQUID CAMOUFLAGE / tak kto nepozná tento korektor, ako keby sa ani nemaľoval 😀 skúšal ho už hádam každý a zatiaľ som naň nepočula žiadne negatívne recenzie. Ja môžem taktiež potvrdiť, že je veľmi dobrý. Pleť presvetlí, nezalieza do vrások a ja ho dokonca niekedy používam ako make-up. Ak idem do školy napríklad len na jednu či dve hodiny, dám si ho na celú pleť, zapúdrujem, trošku kontúry a ide sa! A, samozrejme, ďalšie balenie už má svoje miesto v mojej kozmetickej zbierke.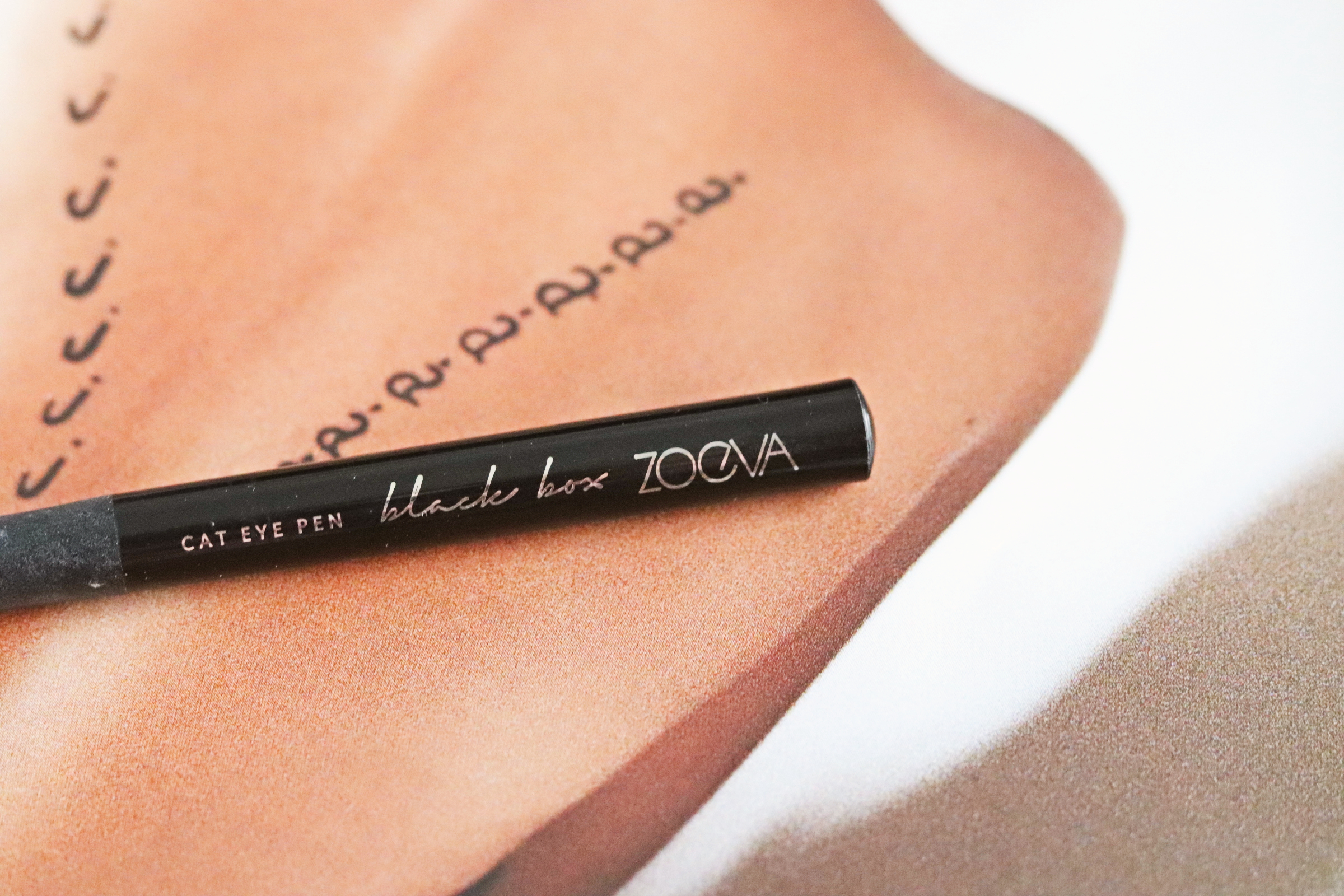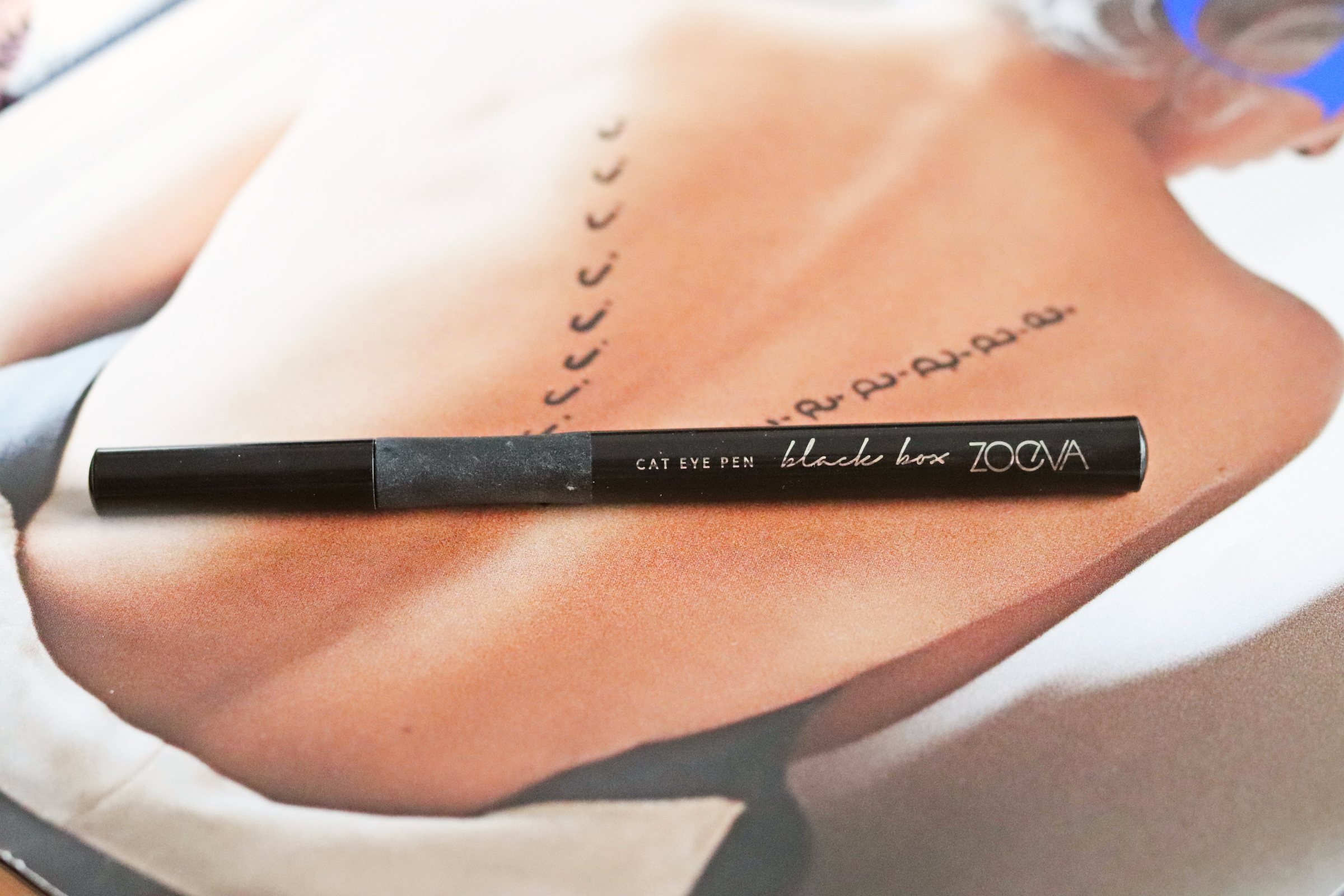 OČNÁ LINKA CAT EYE PEN od Zoevy bol tiež výborná. Má tenký koniec, ľahko sa s ňou pracovalo a neotláčala sa. Momentálne používam očnú linku od Nyx Epic Ink Liner, ale k tejto sa určite ešte vrátim. A, mimochodom, použila som ju ( a aj niekoľko z týchto produktov) aj na môj silvestrovský look, ktorý si môžte pozrieť TU.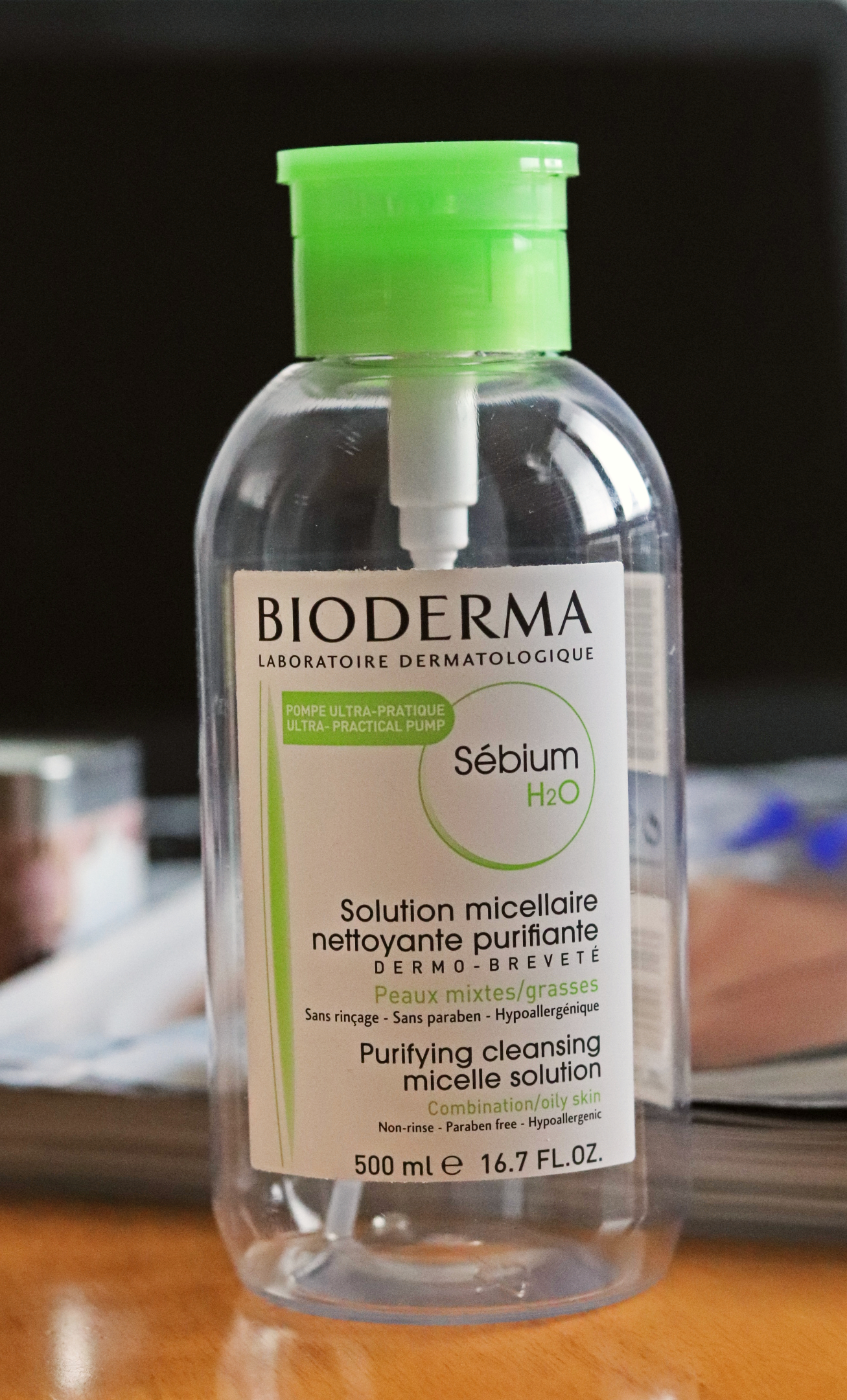 MICELÁRNA VODA BIODERMA / toto je moje asi druhé či tretie balenie. I keď je to micelárna voda, úplne krásne pleť odlíči a vyčistí, nezanecháva pleť začervenanú, pekne vonia a spolu s krémom, o ktorom som písala vyššie, mi to vyhovovalo. Ale zmena je život a momentálne používam  micelárnu vodu od Yves Rocher, ktorá je tiež celkom fajn 🙂
Tak to by bolo všetko na dnes odo mňa. Verím, že sa vám moja recenzia páčila a čoskoro sa vidíme pri ďalšom článku! A všetkým, ktorých čakajú skúšky, držím palce. Majte ešte veselý zvyšok dňa! ♥