nestresuj a z maličkostí sa vytešuj!
STRES. 5 písmen plných emócii. Myslím si, že ho zažívame každý deň i keď vždy v inej miere v rôznych životných situáciach. Zopár som si ich pripravila:
Kde mám kľúče/peňaženku/mobil?
Tá písomka predsa len bude?
Stihnem električku?
Nemám si čo obliecť!
To už zajtra je deadline?
Čože? budúci utorok mám zubára?
Nemala dnes už prísť výplata?
Zaspal(a) som!
Určite mi dáte za pravdu, že stres je neoddeliteľná súčasť nášho života a je len na nás ako sa s ním "popasujeme". Minule som čítala citát, že život je z 10% o tom, čo sa nám stane a 90% o tom, ako zareagujeme. Súhlasím. Každý sme jedinečný a každý stresuje z niečoho oného. Sú typy ľudí, ktorí sú jednoducho "stresmeni" a je jedno čo, sa stane, sú hneď znepokojení a neistí. Potom je tu kategória, ktorú by som nazvala zlatý stred. Nezostresuje ich hneď všetko, niektoré veci (pre svoje udržanie psychickej pohody) neriešia a nepripúšťajú si ich. A posledná kategória sú flegmatici, pri ktorých sa už musí stať niečo významnejšie, aby boli v strese.
Ak to zoberiem z iného konca – myslím si, že to, ako veľmi budeme prežívať stres závisí od toho, ako veľmi nám na tej veci záleží. Pretože ak to pre nás nie je dôležité, je nám jedno, ako to dopadne a práve preto dôvod na stres nemáme. Teda aspoň tak to vidím na sebe. Ale aby som nekategorizovala stres iba ako niečo zlé, určite poznáte taký ten "príjemný" stres. Napríklad minule, keď som Vikimu pripravovala mini narodeninovú oslavu alebo keď som čakala na kamarátky, ktoré boli u mňa po prvýkrát. Je to pocit, či všetko dopadne dobre, ale zas nemusíme brať žiadne tabletky. Jednoducho, nám na tom záleží 🙂
Prinášam vám tipy, ktoré mi pomáhajú stres redukovať. A možno ich poznáte aj vy:
1. Začnem typicky ženským "problémom" – večer si pozriem počasie na nasledujúci deň a pripravím si outfit deň dopredu, aby som si ráno ušetrila čas. (samozrejme, nerobím to každý večer, ale ak viem, že mám ráno stihnúť viac veci, je to užitočné)
2. Alebo je tu druhá možnosť a to, že vstanem skôr a v pohode sa vychystám 🙂
3. Mám "debilníček", kde mám všetko napísané. Písomky, jazdy, brigádu, celkovo program, aktivity a úlohy, ktoré ma čakajú a vždy, keď ho otvorím, viem, čo mi ešte treba dorobiť či pripraviť.
4. Snažím si určiť priority i keď je to veľmi ťažké, pretože ja by som chcela robiť všetko a hlavne naraz. Ale snažím sa rozlíšiť, čo je dôležitejšie ( aj keď nie vždy príjemnejšie) a začať tým, aby som to "mala z krku".
5. Moje hobby je blog a písanie je pre mňa spôsob relaxovania. Nájdite si aj vy aktivitu, pri ktorej sa budete cítiť príjemne a aspoň na chvíľu "vypnete" 🙂
6. Rozdávajte komplimenty vôkol a šírte pozitívnu energiu všade, kam prídete a verte, že časom sa to stane vašou súčasťou a určite sa budete cítiť lepšie.
7. Prečítajte si knihu, či pozrite si seriál alebo film. Alebo len proste ležte a oddychujte. Nie sme stroje a oddych potrebuje každý. I keď len na 15 minút. Ja si rada urobím kávu, sadnem si za notebook a prezerám, čo nové. Alebo si dajte vaňu či upečte si koláč.
8. A nakoniec – nezabúdajte na svoju rodinu a priateľov, pretože s nimi odíde všetok stres a deň je hneď krajší! 🙂
---
Ja viem, že jeseň sa s nami už nadobro rozlúčila, ale tieto fotky sme s Braňom nafotili pred dvomi týždňami, kedy sa jeseň podobala na leto. Pre mňa to bolo po prvýkrát fotenie s ozajstným fotografom a tak som sa snažila tváriť ako ozajstná modelka. haha. preto nie som na každej druhej fotke vysmiata, no myslím, že fotky sa veľmi vydarili a ja sa teším, že vďaka internetu máme možnosť sa stretnúť s inšpiratívnymi a šikovnými ľuďmi. Ďakujem Braňo! 🙂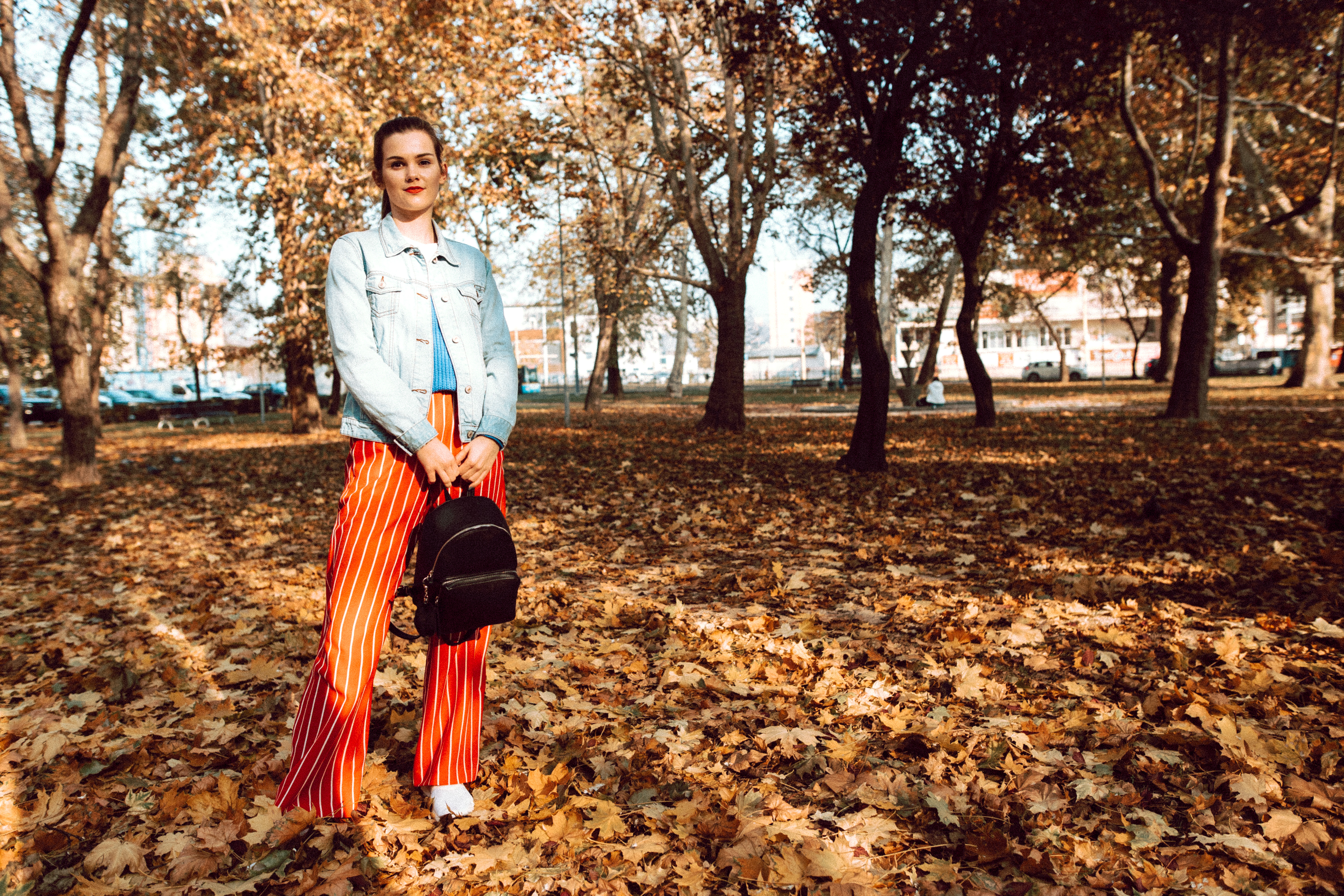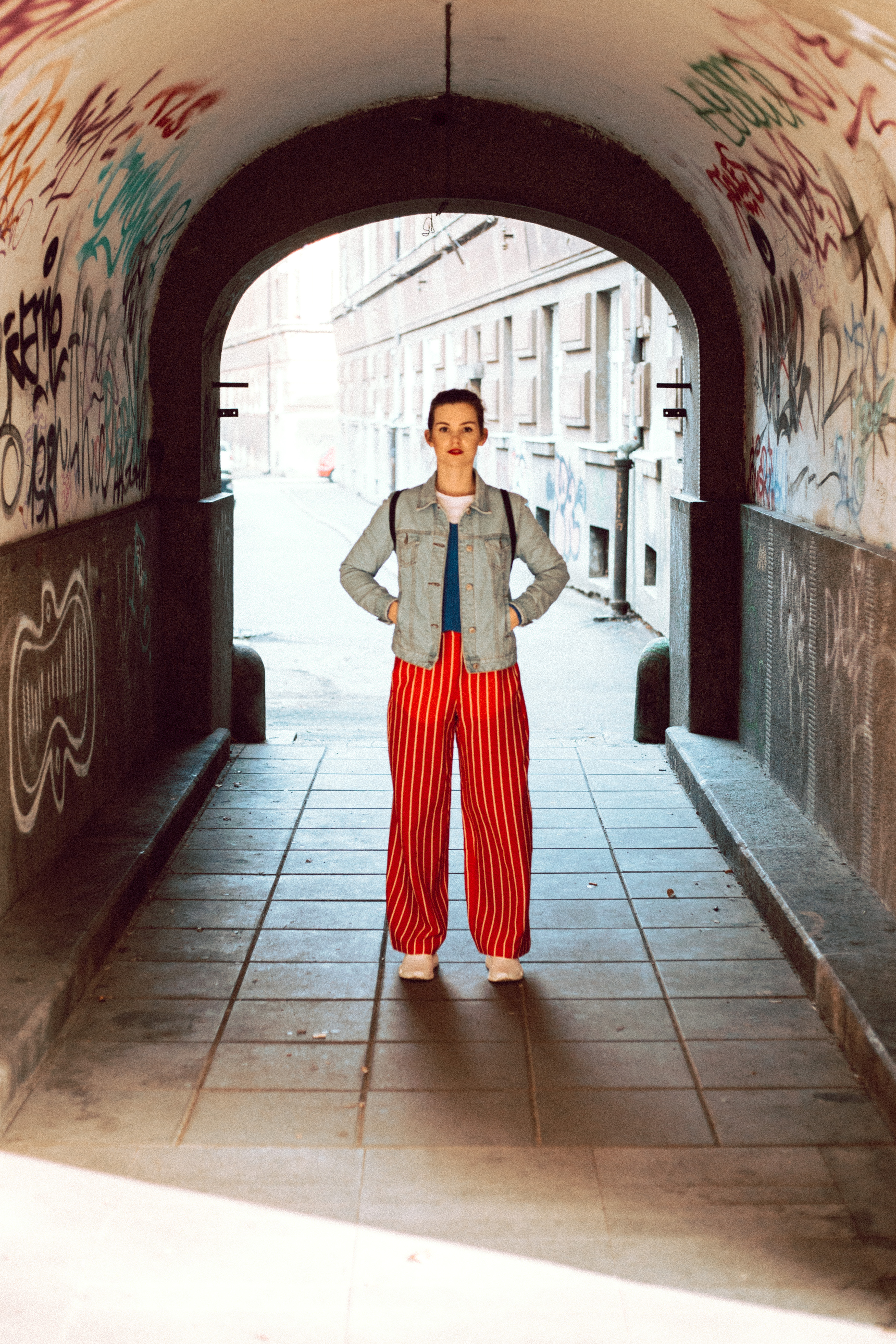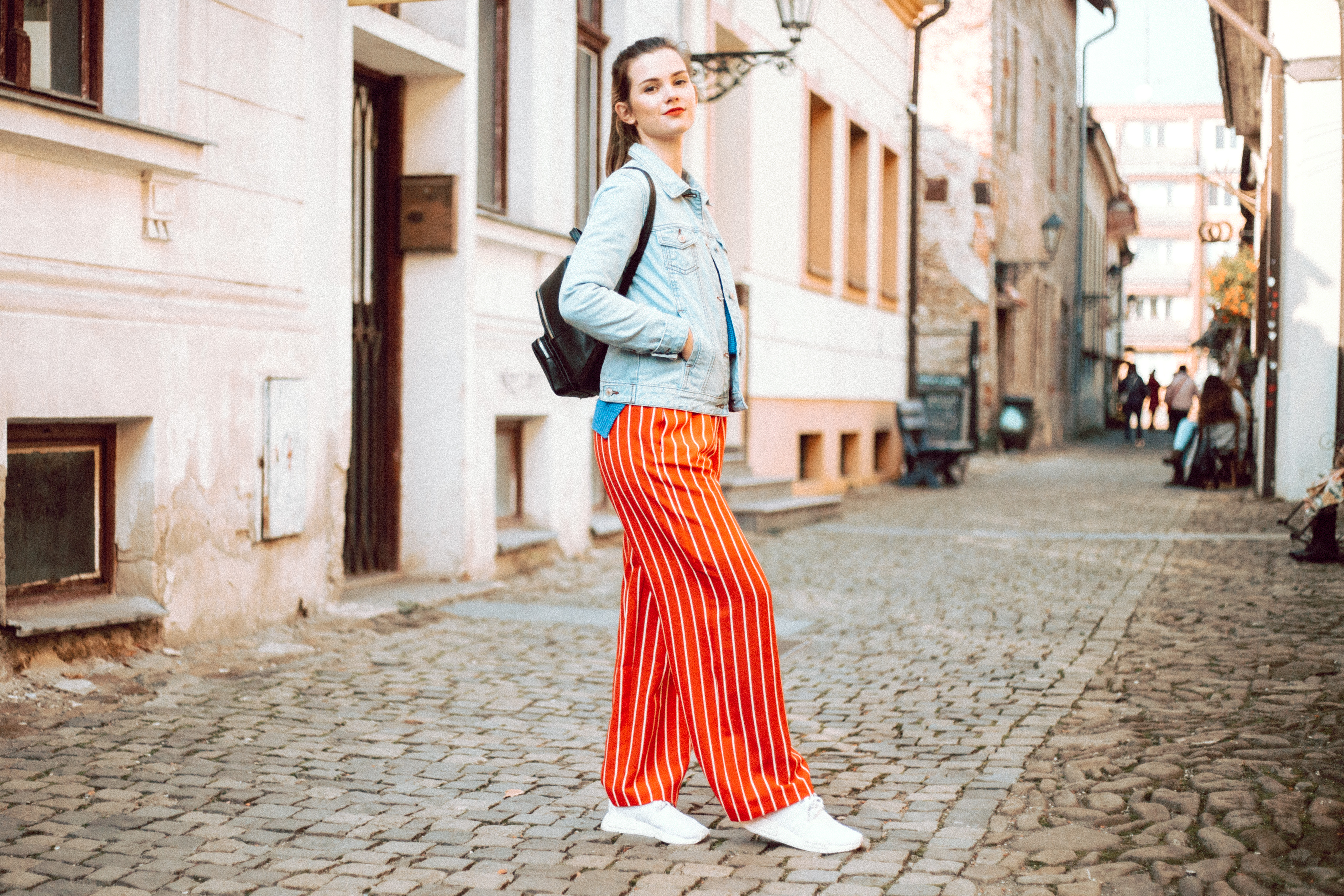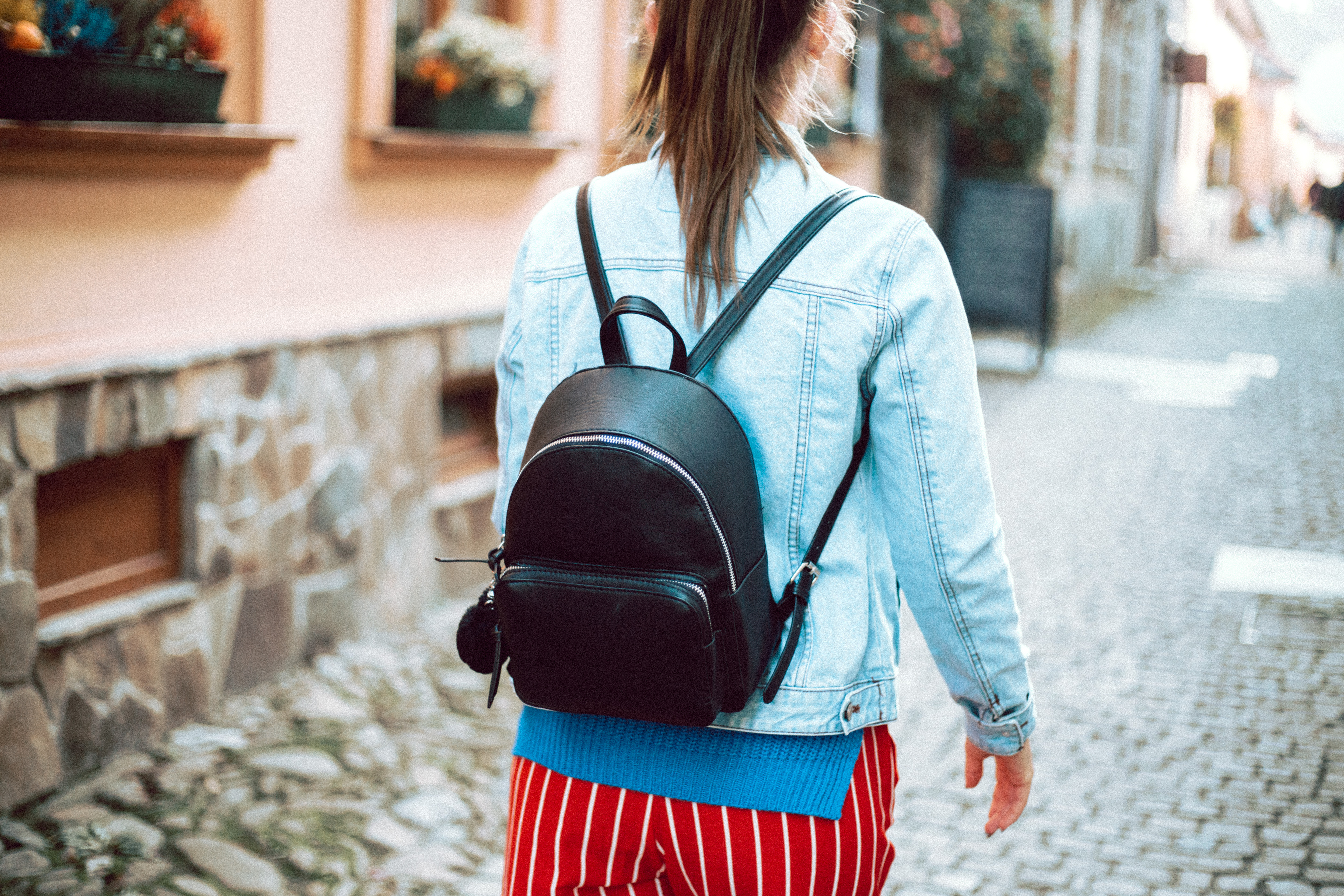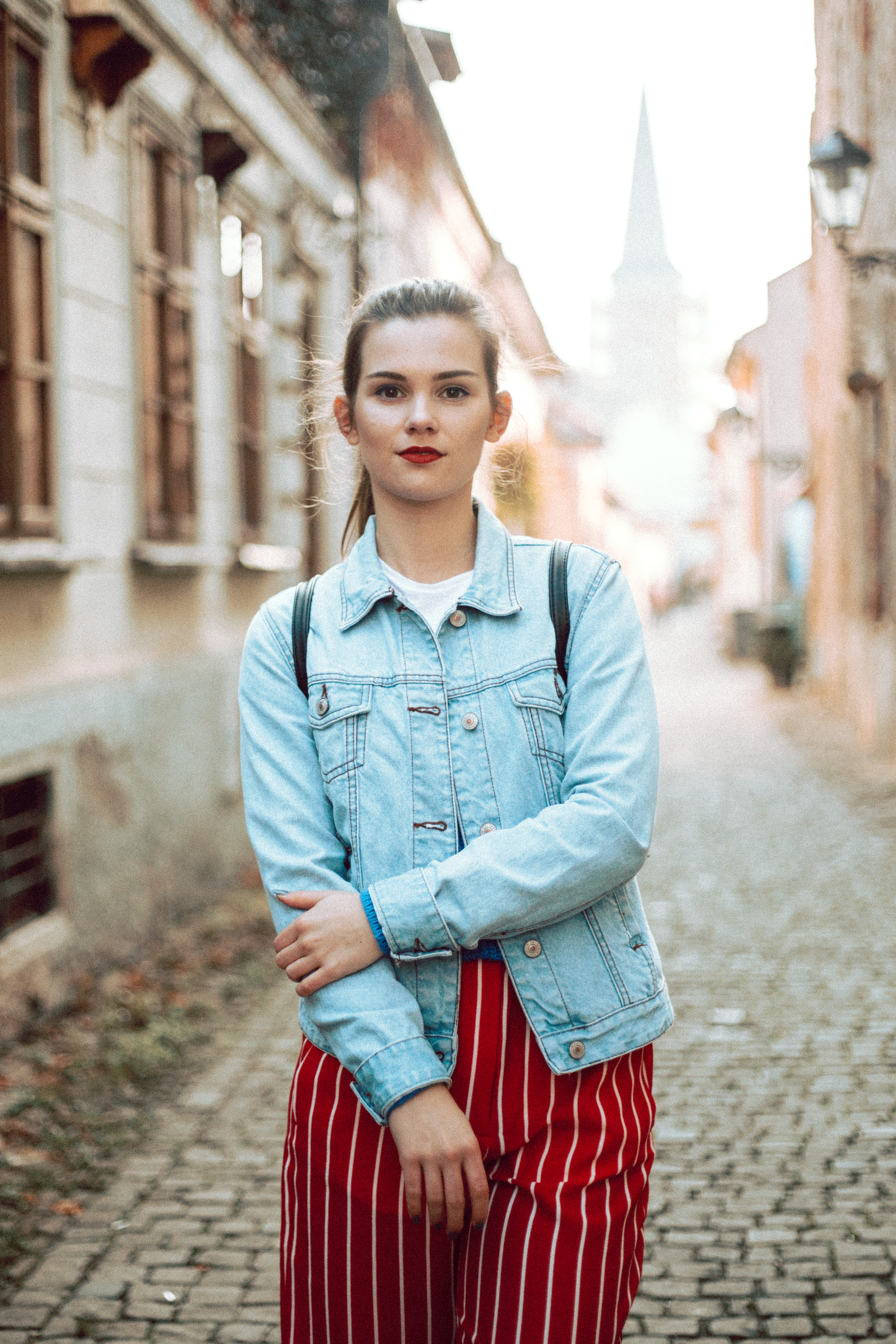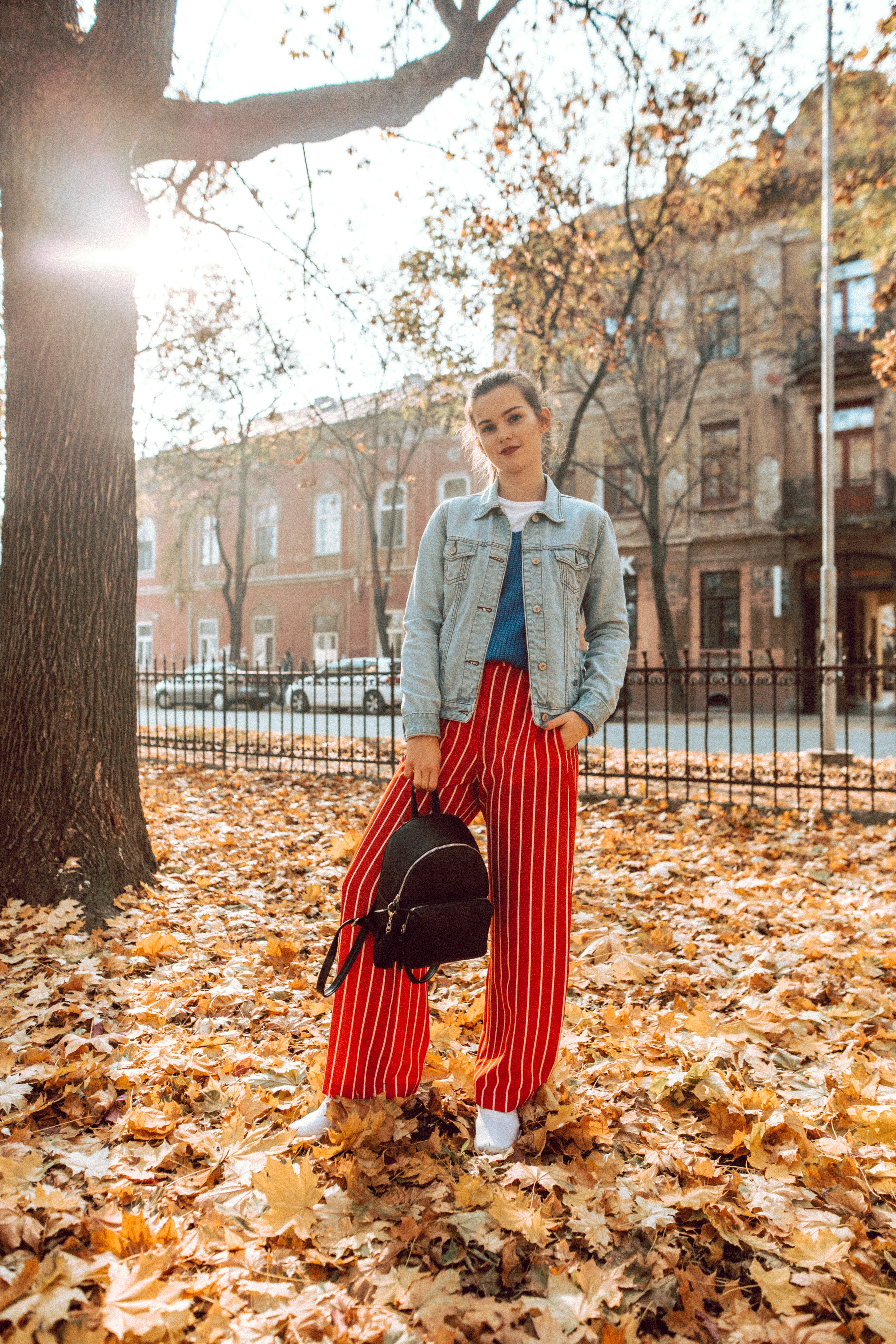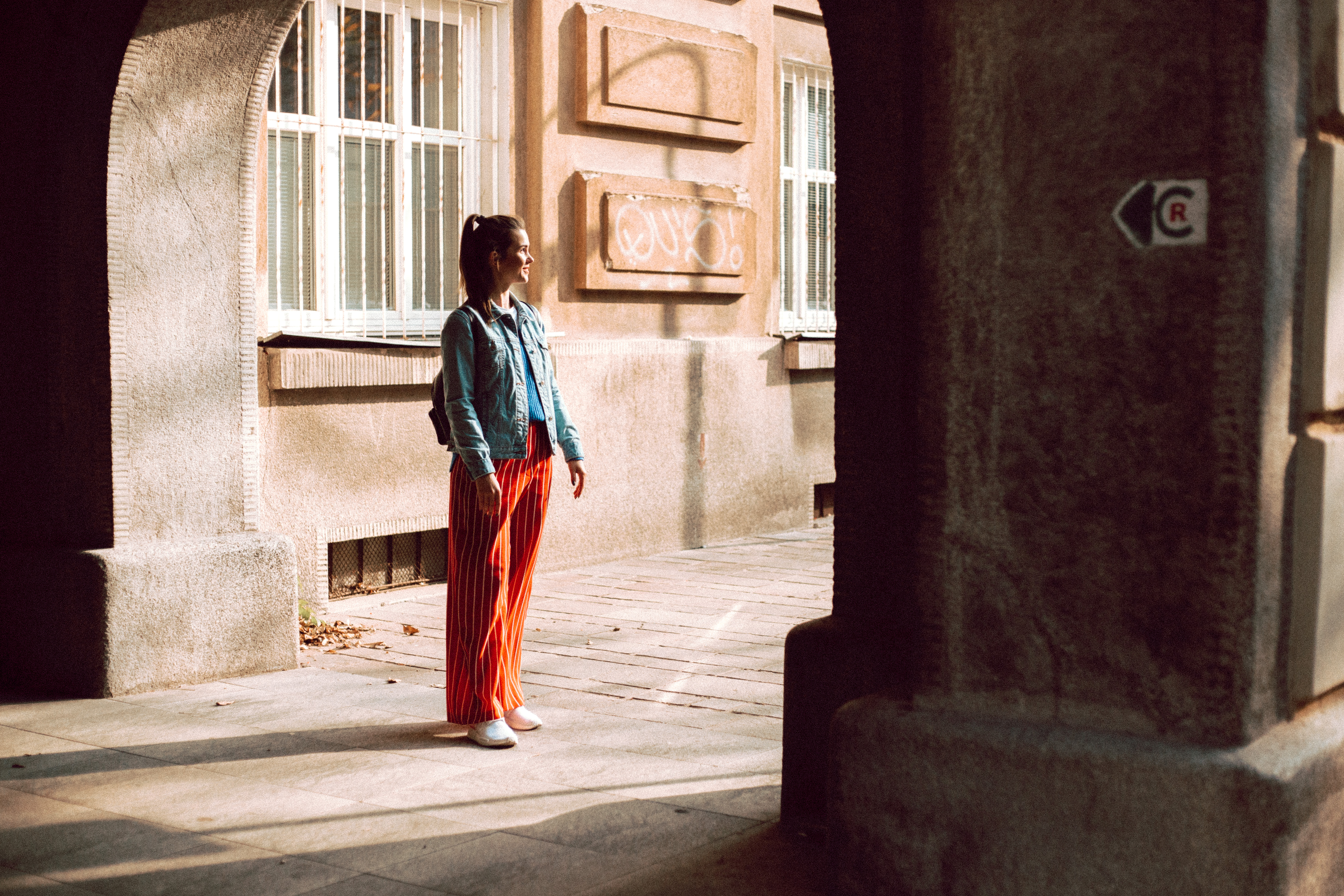 .. a čo vy a stres?