Ahojte! Prechádzam si články na mojom blogu a zisťujem, že sumarizácia roku 2021 chýba a úprimne poviem – ani sa nečudujem. Nebol zďaleka taký dobrý ako 2022 a preto by som sa k nemu ešte na krátko vrátila. Rok 2021 bol rokom veľkých zmien. Zoštátnicovala som, čomu predchádzal veľký stres, bola som na viacerých pohovoroch, nakoniec sa to podarilo, zamestnala som sa a začiatky sú vždy náročné. Pamätám si, ako ma bolelo brucho, keď som mala vojsť do triedy, pretože som mala strach a rešpekt pred novou prácou. S ňou súviselo aj presťahovanie sa z Prešova. S tým súvisel vzťah na diaľku s Vikim. Áno, áno, poviete si, že to zas nebola až taká veľká diaľka, ale predsa len sa zmení režim, ak predtým 5 rokov bývate spolu. Hovorí sa, že po siedmych rokoch vzťahu prichádza veľká kríza a buď to pár ustojí alebo nie. Celý rok 2021 nebol náš vzťah úplná idylka, mali sme rôzne menšie krízy, ale práve na konci roka sme boli na úplnom dne a nikdy to nebolo horšie. Ale zvládli sme to, veci sa museli zmeniť, pohnúť dopredu, vynaložili sme veľa úsilia a zapracovali sme na vzťahu najviac ako sa len dalo. A stále na ňom pracujeme. Všetko zlé je na niečo dobré a je to pravda. Posledný rok som najšťastnejšia aká som kedy bola. Tým som len chcela povedať, že aj keď sa všetko zdá naprd, nič netrvá večne, je potrebné pracovať na svojom šťastí, komunikovať, naslúchať a všetko sa dá vyriešiť. Rok 2021 bol občasne veľmi smutný, ale dal mi veľa a vďaka tomu som mala rok 2022 tak krásny. Vrhnime sa naň.
Z každého mesiaca vyberiem nejaké zážitky a na konci to celé zosumarizujem.
JANUÁR – začal skvelo, pretože sme šli s mojou sestrou Radkou na krátky trip do Milána. I keď počasie nebolo ideálne, hlavné je, že sme boli spolu. Z Prešova sa domov presťahoval konečne aj Viki a tak sme ukončili kapitolu "Prešov". Taktiež sa kompletne zrekonštruovala moja izba/pracovňa.
FEBRUÁR – hneď na začiatku som za pomoci kamarátky Julky nafotili a natočili valentínsku kampaň pre nákupné centrum Novum v Prešove a tak, ako každý mesiac, aj v tento nechýbal haul zo ZoomFashion.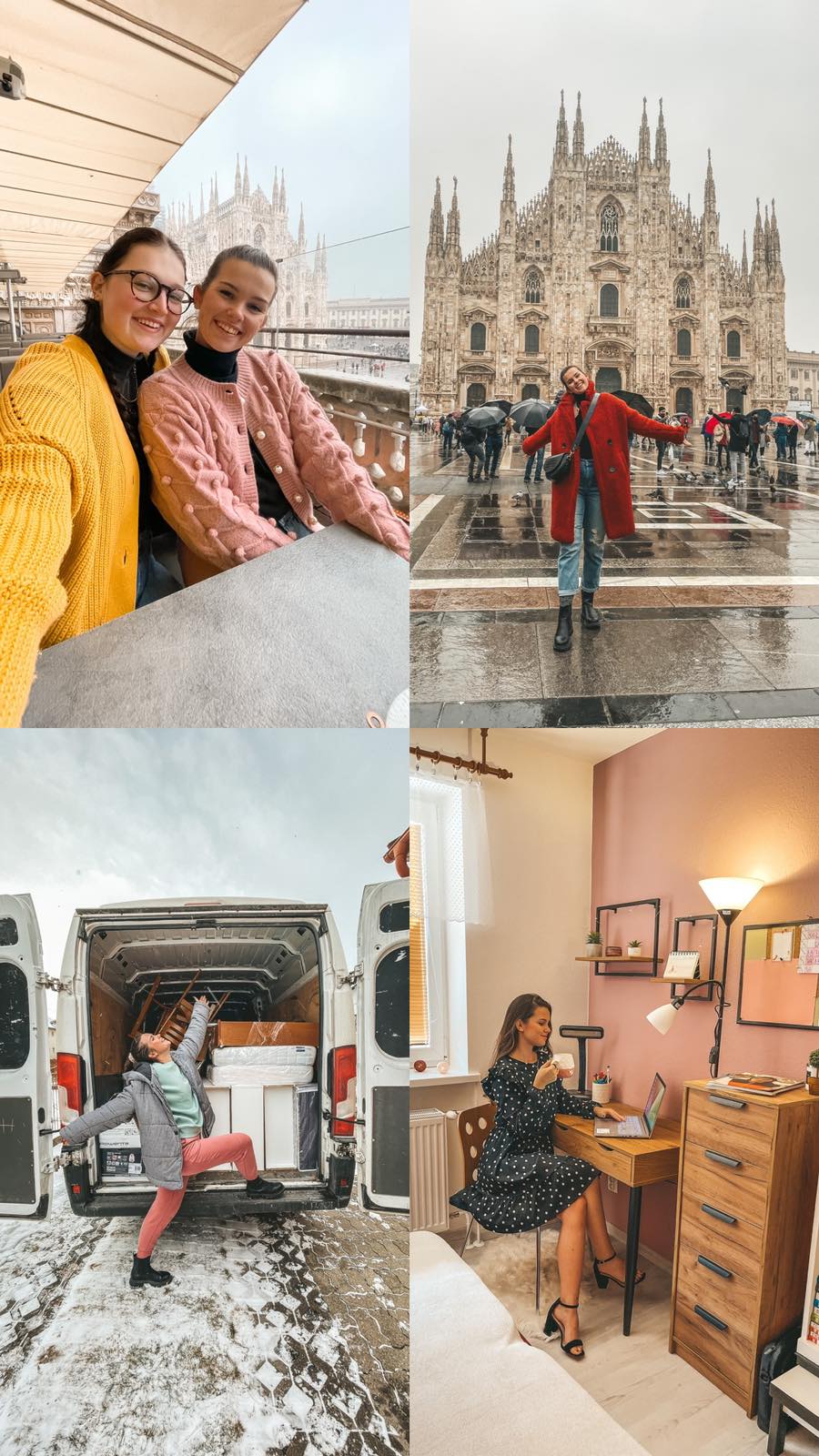 MAREC – konečne teplejšie dni a kávičky na terasách. Počas tohto mesiaca som bola pracovne týždeň v Budapešti s kolegyňou a žiakmi a mali sme super program.
APRÍL – zbehol ako voda. Oslávila som meniny, žiaci ma v triede prekvapili blahoželaním. Bolo to veľmi milé. Na konci apríla sme odleteli do Paríža.
MÁJ – začínal teda výletom v Paríži, ktorý bol dokonalý a nikdy naň nezabudnem. Mali sme krásne počasie, veľmi veľa sme toho videli (bodaj by nie, keďže sme za štyri dni prešli vyše 100 000 krokov) Celý výlet je zdokumentovaný v tomto článku. Neskutočne sme si to užili. O týždeň na to sme šli s Radkou do Bratislavy na koncert One Republic. Máj bol veľmi akčný mesiac, pretože ďalší víkend sme boli s kolegami v Trenčíne a ešte sme na konci mesiaca stihli ja, Viki, Radka a mamka zájsť do Prahy, kde bolo tiež fantasticky. Poprosím viac "májov" v živote ♥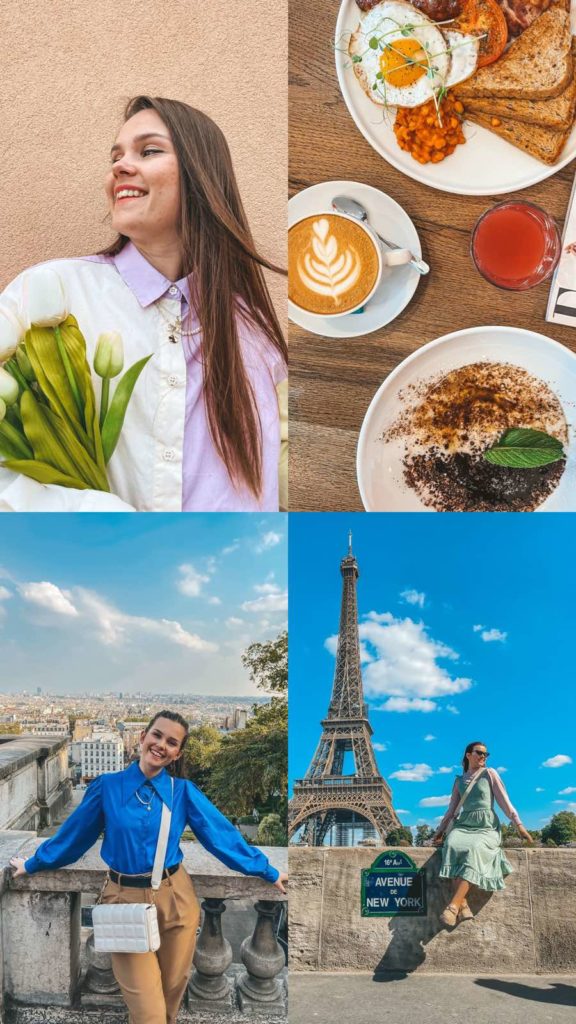 JÚN – začal mojimi narodeninami, pokračoval školským výletom do Bratislavy a Viedne, ďalší víkend som si odskočila do Prešova za kamarátkami. V júni sa organizoval štrajk učiteľov v Bratislave, kde sme tiež nemohli s kolegami chýbať. S Vikim sme boli na krásnej svadbe našich kamarátov, urobili sme si krátky výlet na Tomášovský výhľad a ukončila som svoj prvý školský rok ako učiteľka.
JÚL – sme s Vikim odštartovali nádherným výletom do Banskej Štiavnice, kam sme prišli ako priatelia a odišli ako snúbenci. ♥ Po ceste naspäť sme sa zastavili vo Vlkolínci. Taktiež sme vyšli na Zádielsku tiesňavu. Julka prišla za mnou, tak sme ju s mamkou zobrali na Vodopád Skok. Na konci mesiaca sme si s Vikim urobili výlet do Zakopaného.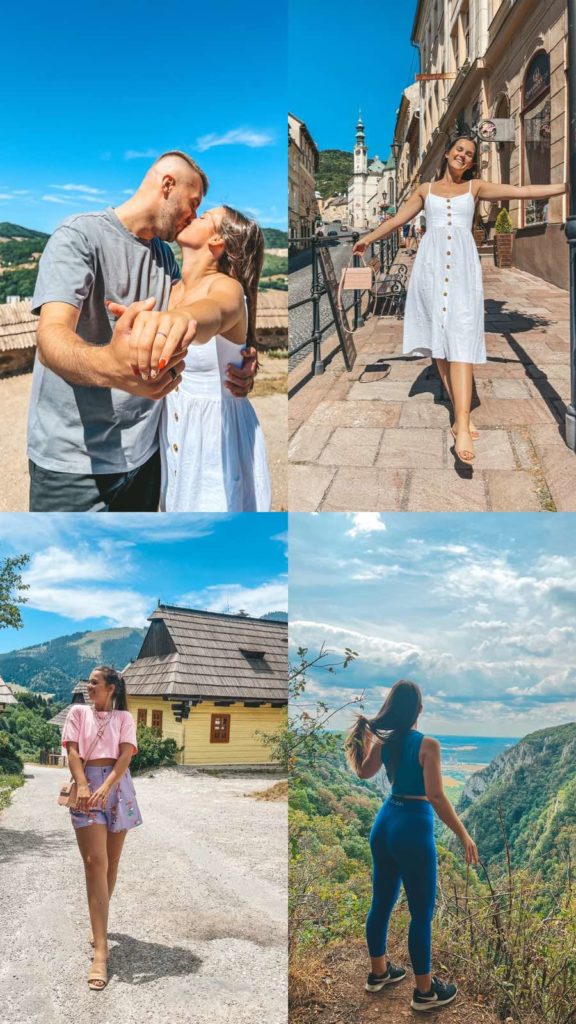 AUGUST – bol viac o túrach. Prišla za mnou moja ďalšia skvelá kamarátka Tánička a ju som zobrala na Chatu pri Zelenom plese. S Vikim sme vyšli na Poľský hrebeň, "odskočila" som si do Prešova za kamarátkami a konci mesiaca sme s Vikim stihli Predné Solisko.
SEPTEMBER – začal náročným, ale krásnym výstupom na Rysy. Ja, mamka, Viki a Radka – a v tejto zostave sme si urobili výlet do Zakopaného. A s Vikim sme boli pozvaní na ďalšiu veľmi peknú svadbu.
OKTÓBER – celý prvý týždeň som bola so žiakmi ubytovaná v hoteli, kde sme mali detský tábor zameraný na zlepšenie nemčiny. Bolo to super. Užívala som si krásnu slnečnú jeseň v Tatrách, opäť som bola v Prešove a počas jesenných prázdnin sme na niekoľko dní boli s Vikim v Bratislave.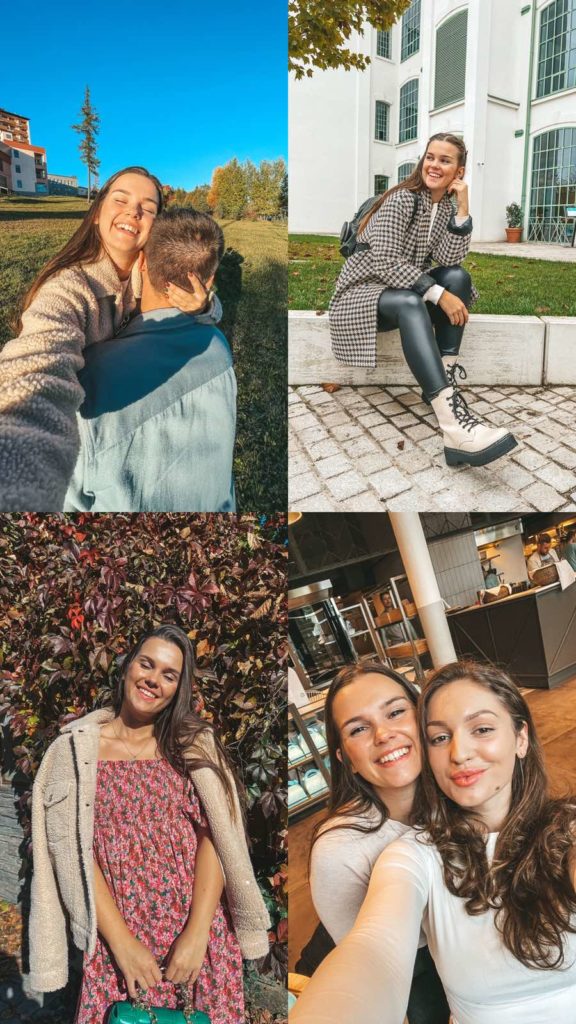 NOVEMBER – rýchlo ubehol. S mamkou a Radkou sme chodili na hodiny latino tancov a s Vikim sme boli na vianočnom fotení, z čoho som sa veľmi tešila, pretože máme krásne fotky na pamiatku.
DECEMBER – bol krásny mesiac. Už len to, že milujem vianočnú atmosféru k tomu prispelo a že som jej mala dosť. December začal výletom na Telgárt do krásnej kaviarne, pokračoval vianočnými trhmi s kamarátmi v Krakowe a pokračoval dokonalým výletom len s Vikim do Zakopaného, kde sme oslávili naše 8.výročie. Mala som krásne vianočné sviatky a Silvester po boku kamarátov v Prešove. Skvelé. ♥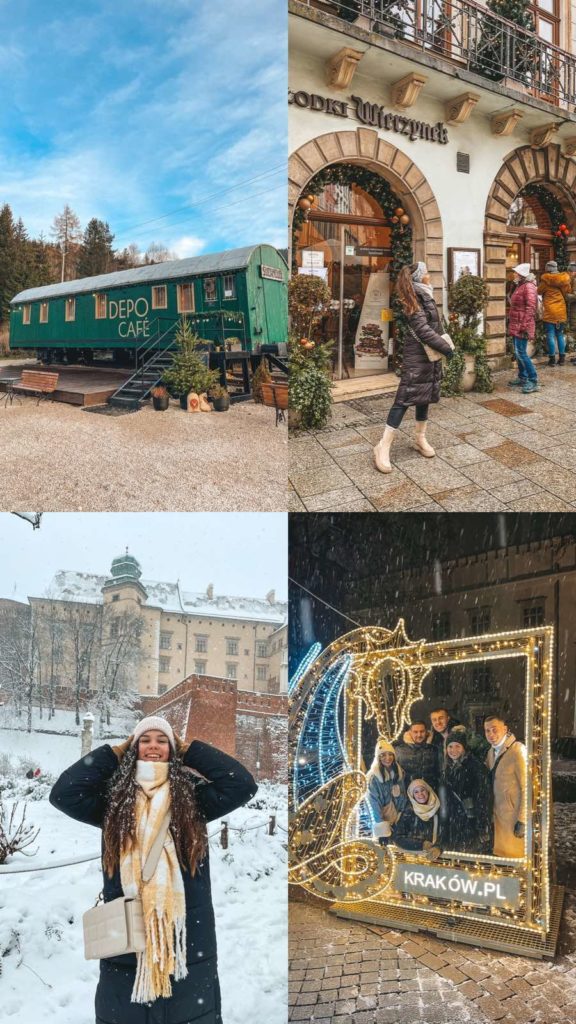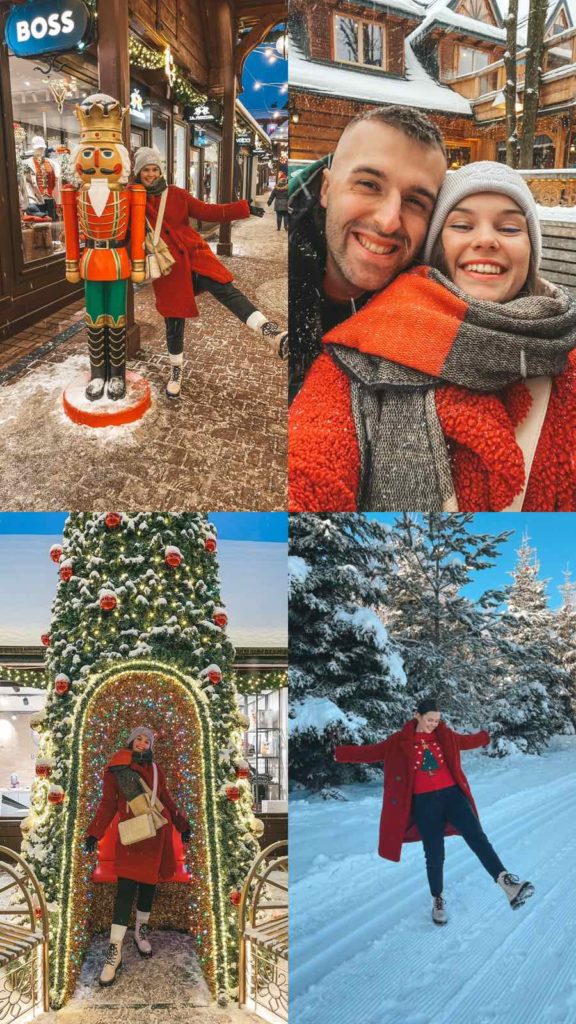 Ak mám po tomto všetkom zosumarizovať rok 2022 – bol úplne skvelý. Videla som kopec krásnych miest, zažila veľa nádherných momentov, zasnúbila som sa a teraz plánujem svadbu. Bol to úspešný rok a som zaň nesmierne vďačná, pretože mám byť za čo. Jednoducho len jedno veľké ĎAKUJEM. ĎAKUJEM za tento rok. ĎAKUJEM za Vás, že čítali môj blog, pretože ste za rok 2022 urobili 10 000 návštev na blogu. ĎAKUJEM za to, že ma podporujete, píšete mi správy. Na rok 2023 mám veľké plány, kúpené letenky na miesto, kde som ešte nikdy nebola a aj ďalšie výlety. Viac na mojom instagrame. Takže ešte raz ĎAKUJEM- Vaša Mia! ♥
A ešte špeciálne miesto by som chcela dať našim vianočným fotkám, ktoré máme vďaka Janovi a Lukášovi. Ďakujeme veľmi pekne 🙂