čo som dostala na narodeniny?
Ahojte! Pred približne hodinou som sa vrátila zo školy a môžem s hrdosťou povedať, že som BAKALÁR! Ja viem, nie je to nič špeciálne a titul má veľa ľudí, no predsa len vás to poteší, keď sa učíte, snažíte a napokon sa vám to podarí ♥
Tak a teraz sa vrátime o týždeň dozadu, aby som vám mohla zrekapitulovať darčeky, ktoré som dostala na narodeniny. V prvom rade sa chcem poďakovať každému, kto sa na mojom sviatku podieľal, napísal, zavolal, obdaroval či nejako prispel k oslave ♥ Darčeky vám neukazujem, aby som sa pochválila, ale preto, že možno aj vy práve niekomu zháňate darčeky a tento článok by vás mohol inšpirovať.
Darčeky delím do rôznych kategórii a ako prvá je tu NIEČO SLADKÉ. Balík proteinových tyčiniek spolu s dvomi arašidovými maslami (práve som si uvedomila, že som ich zabudla odfotiť), ovsené kaše a kešu je skvelá voľba, ako ma potešiť. Mňam.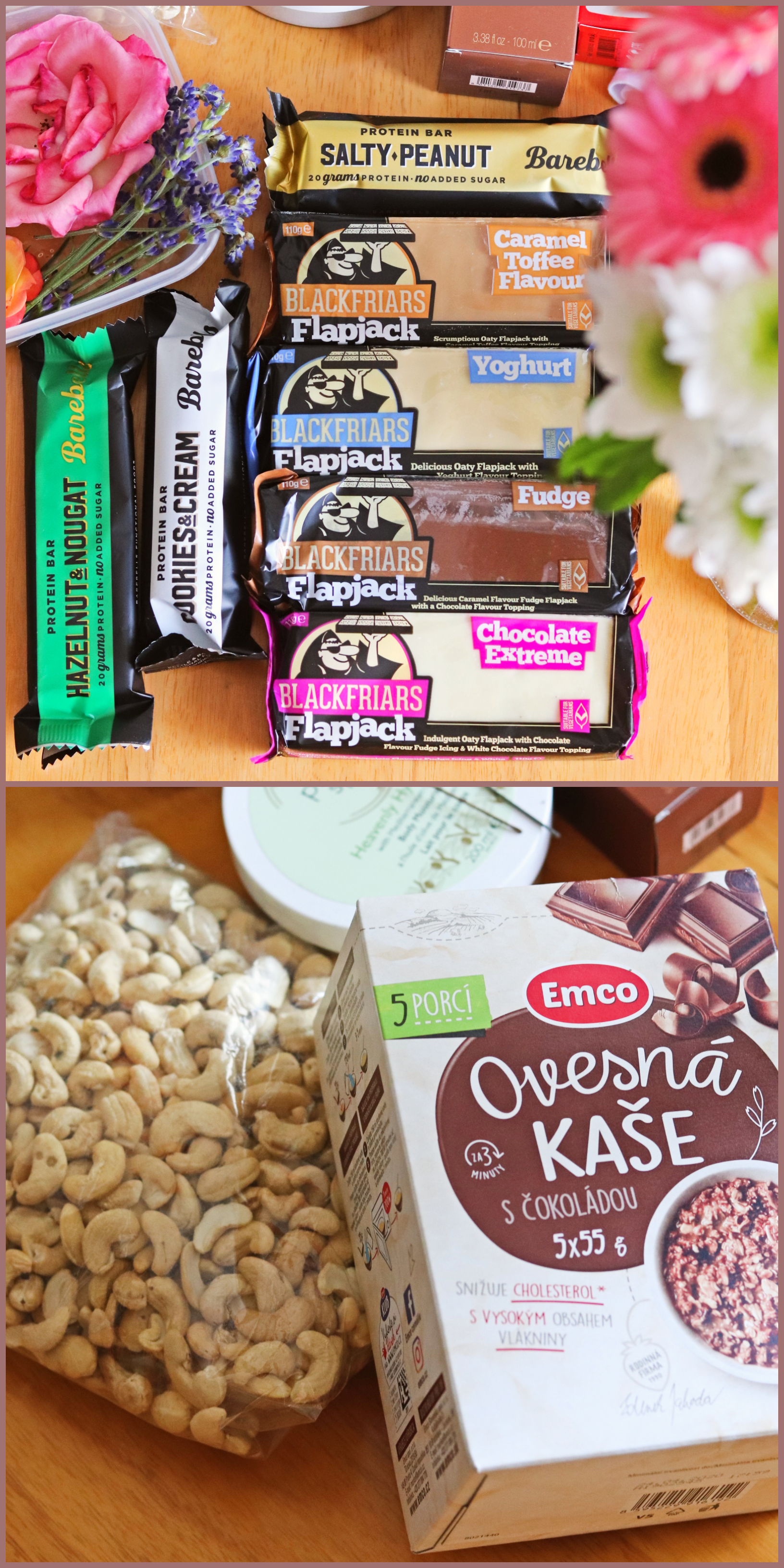 Druhá kategória je KOZMETIKA. Make-up a krém na telo a tvár, ktorý trošku pokožku zafarbí a malo by vás krajšie opáliť som si kúpila sama sebe, pretože ak máte kartičku PUPA, na narodeniny máme zľavu 50% na dva vami zvolené produkty. Krémy na telo, sprcháč, deodorant a šampón a maska na tvár sa nestratia 🙂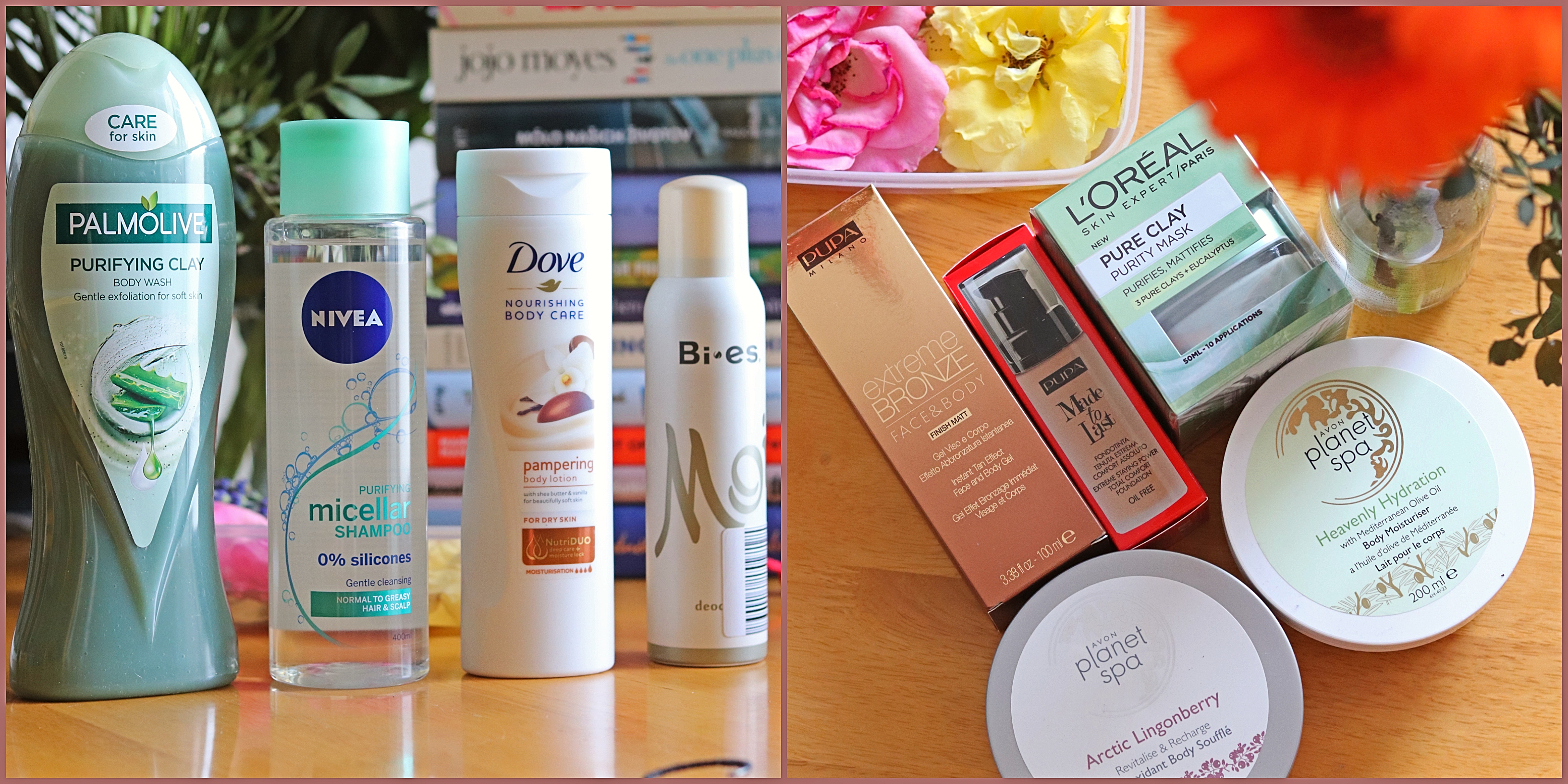 Personalizované TRIČKO ma veľmi potešilo a budem ho nosiť s hrdosťou, pretože fotka bola urobená v krásny deň, kedy sme s Julkou povzbudzovali našich hokejistov na námestí a aj keď sme vtedy prehrali, večer to bol vynikajúci!
Po týchto SIEŤKACH NA OVOCIE A ZELENINU som pokukovala už dlhšie a bola to trefa do čierneho! Nabudúce idú do obchodu so mnou 🙂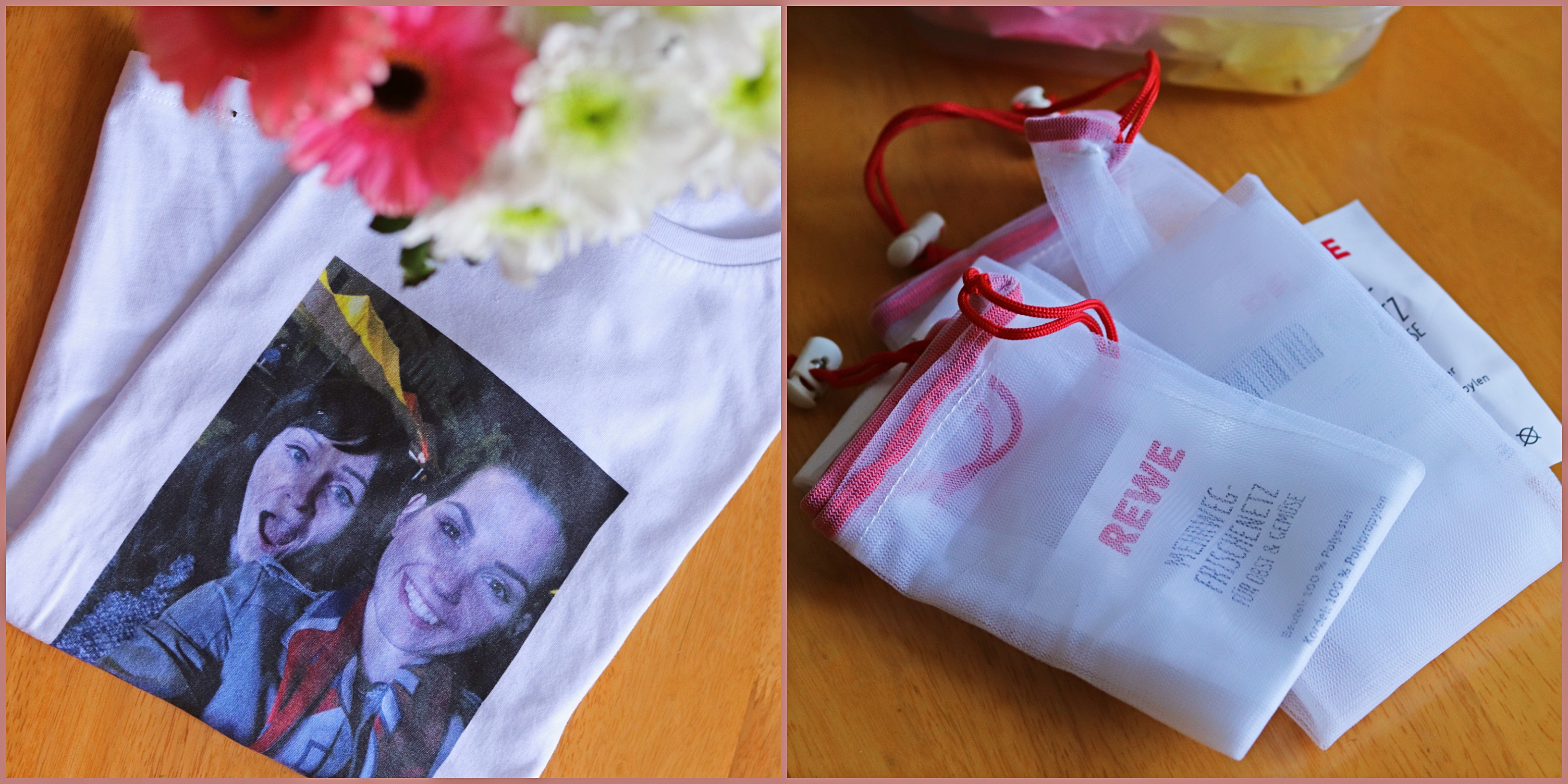 Tento STOJAN na šperky som využila trochu inak a vyšlo mi to presne na moju zbierku slnečných okuliarov a hodiniek. Veľmi pekne to vyzerá na poličke a je to super praktický darček.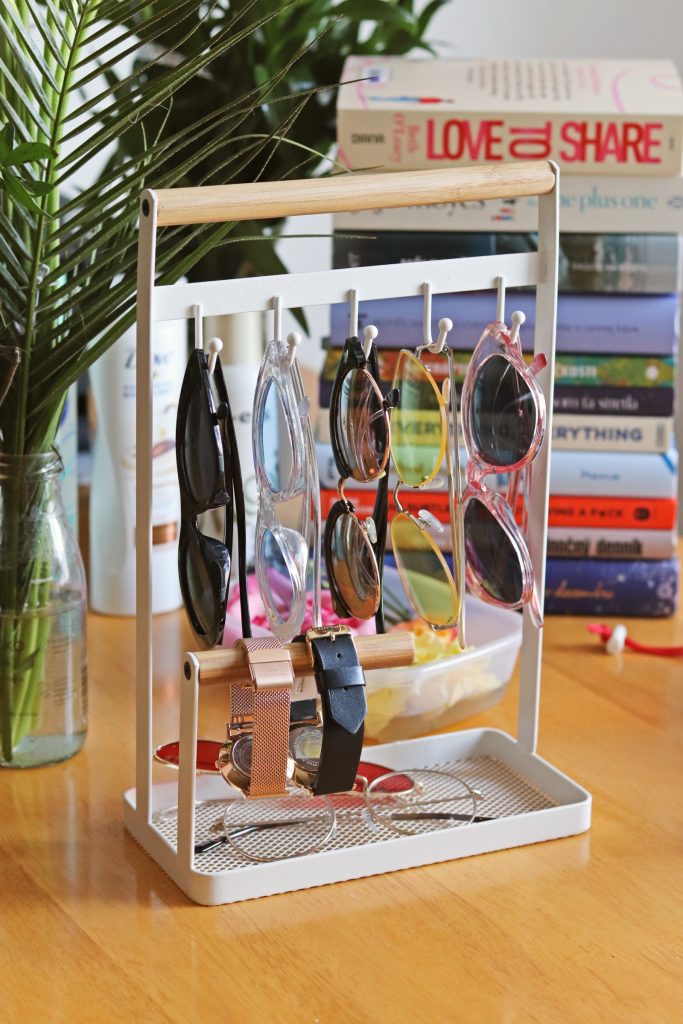 A posledná kategória je moja vášeň pre KNIHY a tých som dostala až-až. V tomto "výbere" sú knihy slovenské, anglické a dokonca (Love to share) jedna nemecká. Mojím cieľom je ich prečítať ak nie do konca leta, do konca roka určite! A od dnes môžem začať, pretože mi začínajú prázdniny! Och, ako sa teším na letoo ♥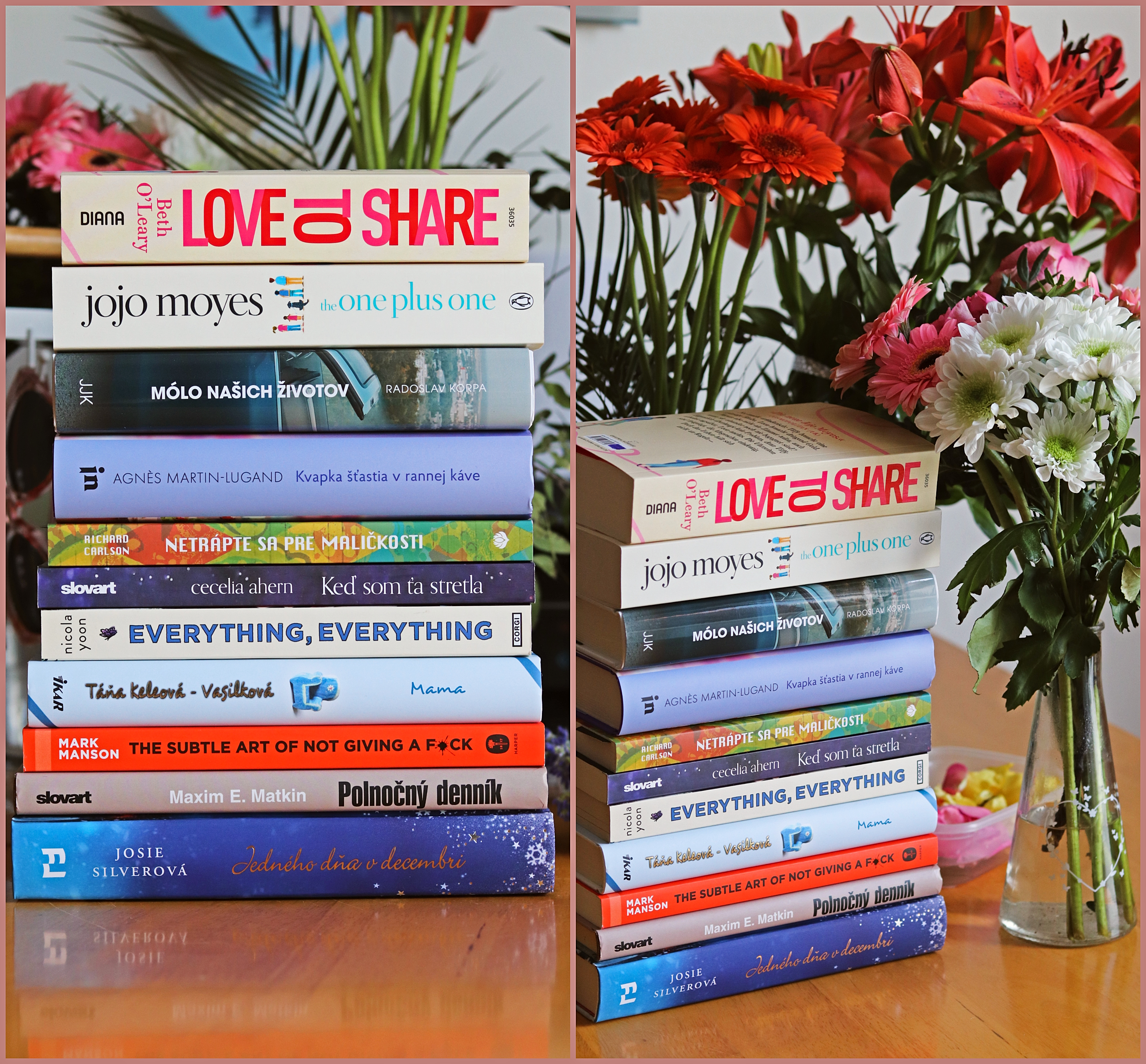 V neposlednom rade nesmiem zabudnúť na krásne kvety a chutné cheesecaky od mojej sestry Radky a kamarátky Broni ♥ Majte ešte veselý deň a užívajte slnečné počasie! Vaša Mia ♥