cesta za pleťou bez akné V.
Ahojte! Vítam Vás pri piatom pokračovaní tejto série, kedy zhodnotím október, november a december. Páni, takto pred rokom som mala pleť úplne hroznú (teda v mojich očiach, sú vždy aj horšie, ale aj lepšie prípady) a keď si predstavím, čo všetko som absolvovala, som za to veľmi vďačná, že som sa na to tak "vrhla" a hľadala cesty okrem kozmetiky, ktoré by mohli vyliečiť moje akné. Ak Vás zaujíma moja cesta od začiatku, kliknite TU.
KOZMETIKA – SKINCARE RUTINA
Niekedy na konci júna som začala používať kozmetiku CeraVe – micelárnu vodu a čistiacu emulziu, ktorú používam doteraz, na tom s nič nezmenilo. Do konca novembra som používala The Ordinary Niacinamide (Vitamín B3) 10% + Zinc 1%, no ten mi došiel a nahradila som ho pleťovým sérom od Catrice Pore Minimizing. Moja aktuálna skin rutina: RÁNO aj VEČER – pleť si vyčistím CeraVe micelárnou vodou a dočistím CeraVe hydratačnou čistiacou emulziou, aplikujem Pleťové sérum Catrice Pore Minimizing, následne si pod oči dám Hydratačné očné sérum Hydro Depuffing a nakoniec The Ordinary Natural Moisturizing Factors + HA. Každý deň (ak nezabudnem) papám zinok. Plus, čo sa ešte zmenilo, tak som si na odporúčanie jedného dievčaťa, ktoré sledujem, zakúpila upokojujúci SOS gél proti akné s levanduľou a žriedlovou soľou od Manufaktury. Používala som ho aj cez leto aj teraz len tak hocikedy cez deň si potriem tvár, aby som zabránila vzniku nového akné a "vydezinfikuje" mi to pleť. Tento produkt určite odporúčam.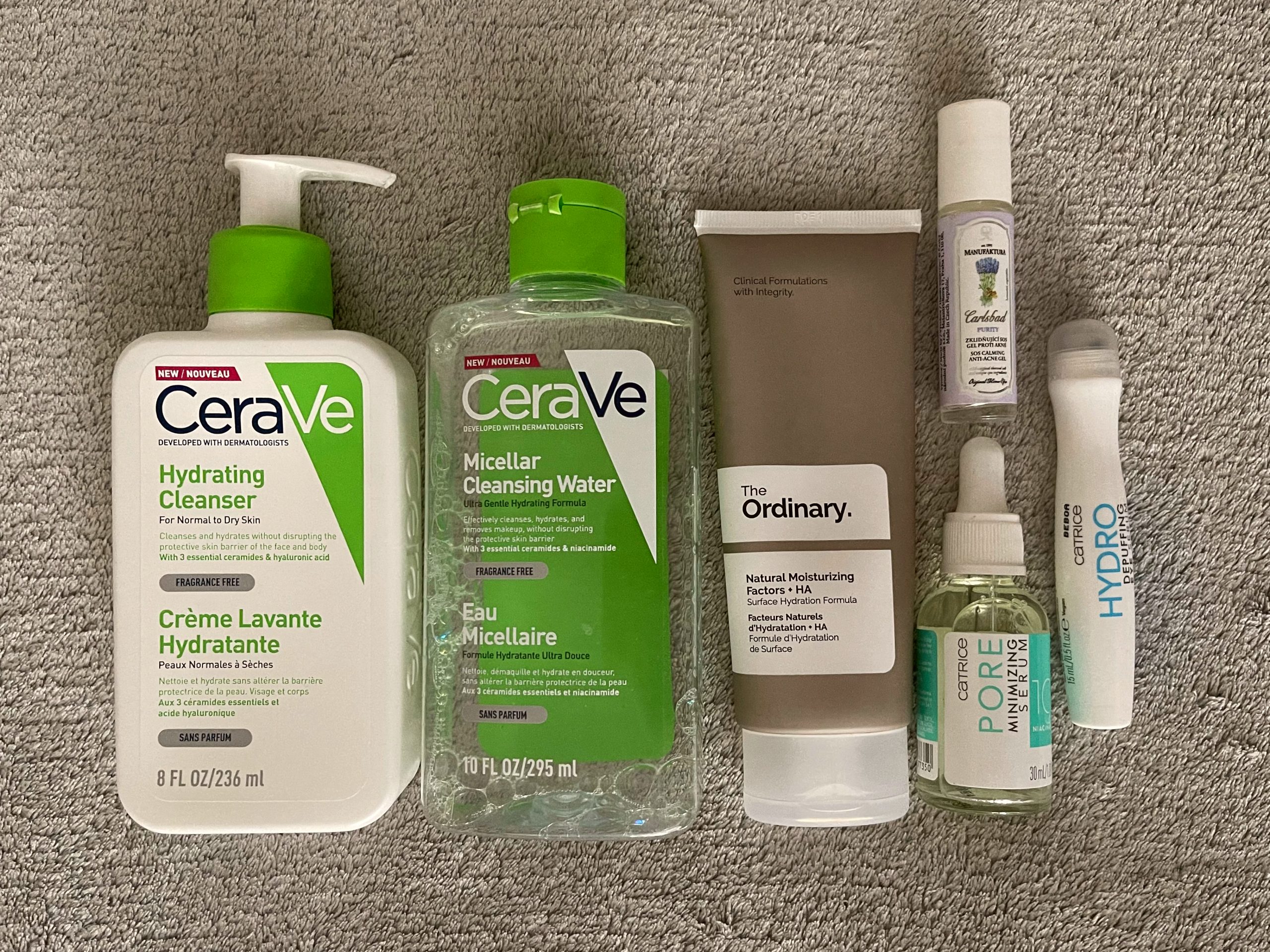 PRVÁ NÁVŠTEVA V KOZMETICKOM SALÓNE
Kto sledujete moju cestu od začiatku, viete, že som skúsila už hocičo, no kozmetičku ešte nie. Vždy som mala menšie predsudky, pretože som sa bála, že by mi mohla nejaká procedúra pleť ešte zhoršiť, no nakoniec som to predsa len skúsila. Rozhodla som sa pre ?? ????? ?????? v Prešove. Monika je veľmi milá a príjemná, štúdio je krásne a útulné zariadené a ja som sa cítila super. Nakoľko to bola moja prvá procedúra vôbec, rozhodli sme sa pre čistenie pleti a keď tam pôjdem v januári, uvidíme, ako na tom bude moja pleť a možno prejdeme na chemický peeling alebo mezoterapiu. Na túto novú cestu sa veľmi teším. ♥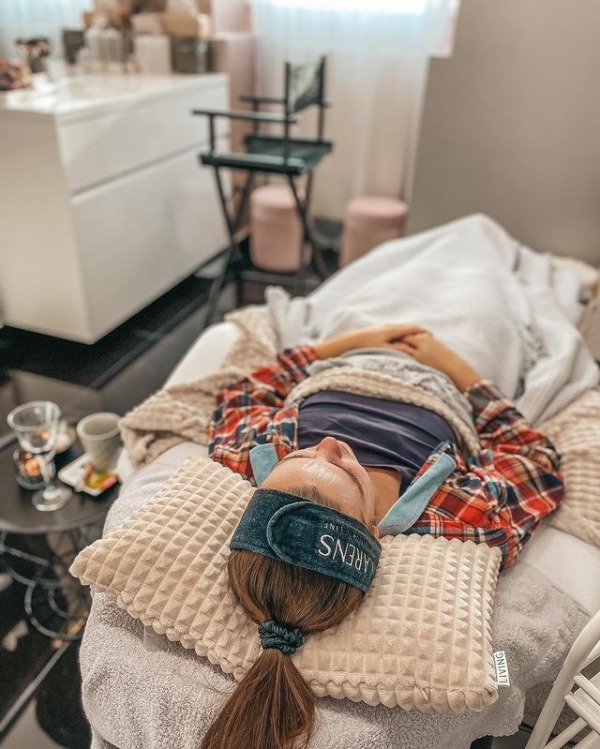 STRAVA A ZHODNOTENIE
Nebudem Vám tu písať, ako dodržiavam zdravú stravu či nejem sladké, pretože to by som klamala. Viac-menej jem to, na čo mám chuť a s aktuálnymi vianočnými sviatkami je sa kontrolovať ešte o čosi ťažšie. Takže čo sa týka stravy, veľmi sa neobmedzujem, pijem aj normálne mlieko a za posledné obdobie som nevylúčila žiadnu konkrétnu zložku či potravinu.
Ak mám zhodnotiť môj pokrok celkovo, tak vau! Keď tu vidím tie fotky spred roka, ako veľmi som sa trápila a nevedela som sa s akné vysporiadať, som taká šťastná a vďačná za to, ako vyzerá moja pleť momentálne. Ak sa ma hocikto opýta, čo mi pomohlo tak poviem, že najväčšie pozitívne pokroky sa začali diať po dobratí antibiotík, keď mi zistili stafylokoka. Som rada, že som to začala riešiť aj s doktormi na začiatku roka, kedy ešte korona nebola tak rozšírená ako dnes a ja som mohla chodiť na vyšetrenia bez obmedzení.
Moja cesta ešte nekončí, aj v roku 2021 sa môžete tešiť na túto sériu ohľadom akné. Samozrejme, na každého zaberie niečo iné a preto by si mal každý nájsť svoju cestu a vidieť na sebe, čo mu najviac pomáha a zistiť hlavnú príčinu akné, pretože tých je veľa. Ja Vám z celého srdca ďakujem za podporu, krásne správy, tipy a rady, pretože i keď som vôbec nebola 100% stotožnená, že sa takto ukážem svetu, Vaše správy ma utvrdzujú v tom, že som vám pomohla a ja sa teším. Aj ja som živý príklad toho, čo všetko chce čas a trpezlivosť. Všetkým, ktorí bojujete s akné, Vám silno držím prsty, pretože cesta bude možno náročná, no výsledok bude stáť za to. Ďakujem a prajem ešte veselý deň, Vaša Mia ♥