cesta za pleťou bez akné I.
Ahojte! Ak ma sledujete dlhšie, viete, že akné ma stále sprevádza a už by som sa ho rada radikálne zbavila. Dala som si predsavzatie, že rok 2020 bude v tomto prelomový a zoberiem liečenie akné veľmi vážne a budem proti nemu bojovať zo všetkých mojich síl. Chcem Vám k tomu napísať veľmi veľa, ale aby to malo aj nejakú hlavu a pätu, rozdelíme si to na niekoľko častí.
SELFLOVE

Myslím si, že tento výraz je už veľmi preceňovaný a dookola obmieľaný. No spomenula som ho tu preto, pretože ja sa za svoje akné nehanbím, neskrývam sa pred ľudmi a aj keď mi veľmi vadí, neviním sa, nepodceňuj a ani sa neponižujem. Pred ostatnými ľudmi na to neupriamujem pozornosť a tak aj ľudia reagujú. Pretože je veľmi dôležité to, ako na ľudí pôsobíte celkovo a kľudne môžte mať aj akné, väčší nos, pehy či iné nedokonalosti na pleti. NAJPODSTATNEJŠIE JE, ABY STE SA VY SO SEBOU CÍTILI OKEJ A POTOM SA VO VAŠEJ PRÍTOMNOSTI BUDÚ AJ OSTATNÍ ? priznám sa, že aj ja používam na instagrame filtre, no vždy ukážem aj "pravú tvár" bez filtra, aby som vás povzbudila, že ak máte akné, nie ste v tom sami a verte mi (aj keď to môže vyznieť sebecky), ľudia majú oveľa horšie problémy a radšej by riešili len "poondiate" akné, takže KÝM STE ZDRAVÍ, VŠETKO JE V PORIADKU.
VAŠE RADY

Na instagrame som Vám ukázala, ako sa má moja pleť momentálne a stále mi od vás chodia vaše príbehy a ďalšie rady (dokonca aj od chlapcov!) a ja som si ich pekne všetky spísala a tu sú:
• produkty Aloe Vera
• sada od Oriflame NovAge
• silymarin ( Pestrec mariánsky )
• masť Roaccutane
• gáfrová masť s ichtamolom
• RSB roztok
• obmedziť/vyradiť laktózu a sóju
• NUSKIN – mydlo
• prírodné bambucké maslo
• kocka ľadu – uzatvára póry a tak sa na tvár dostane menej nečistôt
• maska na tvár s medom
• tea tree
• La Roche čistiaci gél + krém
• Medi Antiakné pleťová voda (tu je link)
• menej sa stresovať
samozrejme, VŠETKO JE INDIVIDUÁLNE a každému pomôže niečo iné. Ja si, samozrejme, vaše krásne správy, rady a tipy nesmierne vážim a určite chcem niektoré veci vyskúšať, no pekne postupne 🙂
ZMENA STRAVY

Nakoľko svoje akné riešim už dlhú dobu, vyskúšala som rôzne značky kozmetiky, maste, séra, masky či čistiace vody. Žiadna na mojej pleti neurobila obrovský zázrak a tak som sa to rozhodla riešiť vnútorne a teda vyradením laktózy. Viacerí ste mi písali (a aj som čítala), že po vyradení mlieka sa pleť zlepšuje, tak uvidíme po mesiaci 🙂
Určite sa pýtate, čo teraz jedávam. Okrem zdravej stravy, ktorú sa snažím dodržiavať (nehovorím, že si niekedy niečo fajne nedám), som vyradila všetky klasické mliečne produkty, syry, tvarohy, jogurty, skyry, ľadové kávy a mlieko a nahradila som ich BEZLAKTÓZOVOU VERZIOU. Prikladám fotky niektorých produktov. Bezlaktózové mlieko sa pohybuje cca od 1,80€ – 3€ a zvyšok je o čosi drahší ako klasické produkty, ALE v Milkagre som akurát "natrafila" na lacné bezlaktózové jogurty len za 0,40€! z čoho sa teším. ?Ale aby sme si to upresnili: určite tieto mliečne produkty nepríjmam denno-denne, takže "klasiky" som vyradila úplne a bezlaktózové verzie len občas. Syry nejem vôbec, tie mi nechýbajú a v kaviarni si poprosím buď sójovú alebo bezlaktózovú verziu, ktorá je dosť drahšia (aspoň pre mňa je 0,50€ veľa), takže "kávičkovanie" som obmedzila a radšej si kávu urobím doma s mojím "bezlakto" mliekom. A ešte ak by ste sa pýtali na chuť, ja chuťovo medzi normálnym a bezlaktózovým jogurtom rozdiel necítim a ani, čo sa kávy týka 🙂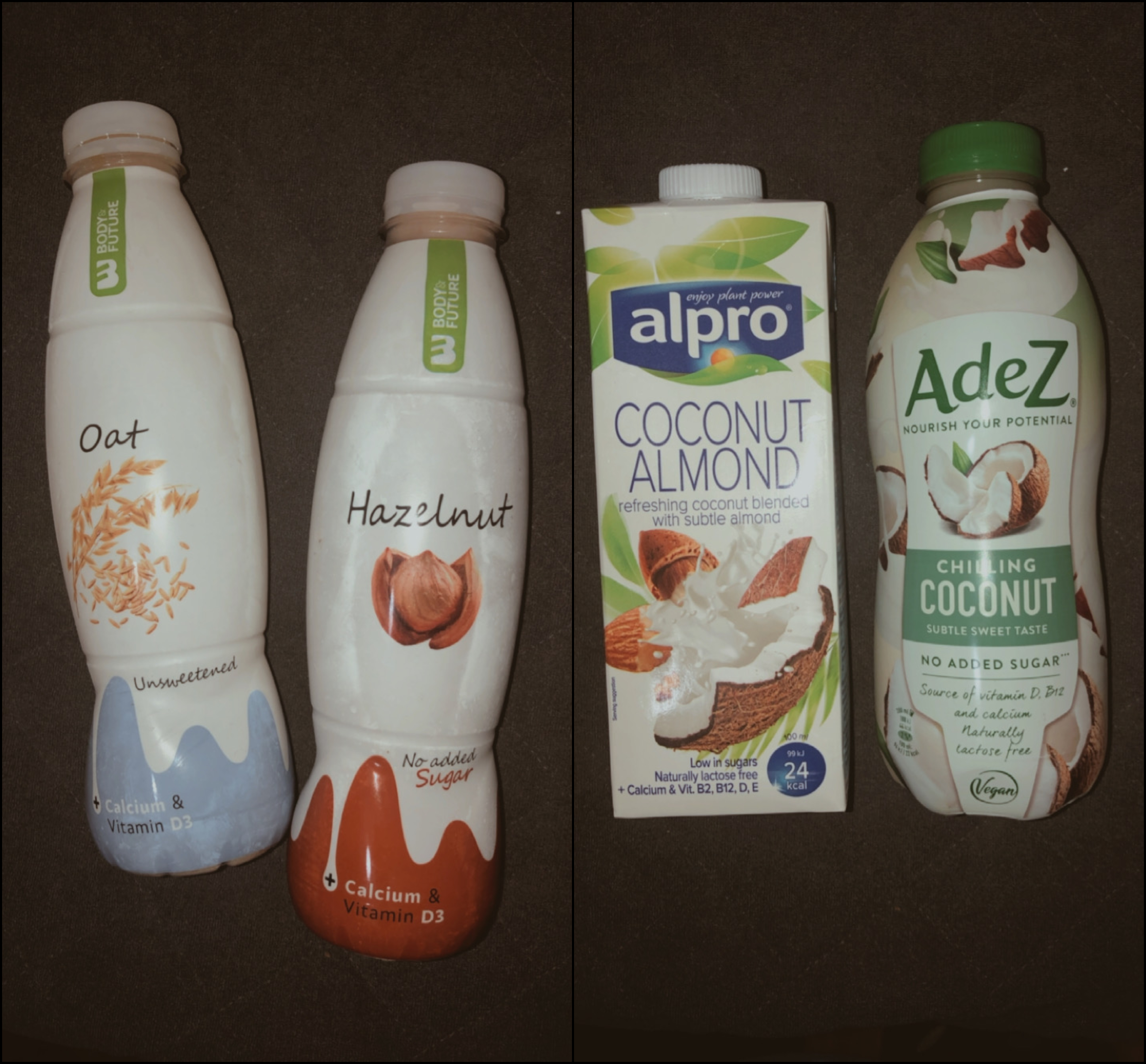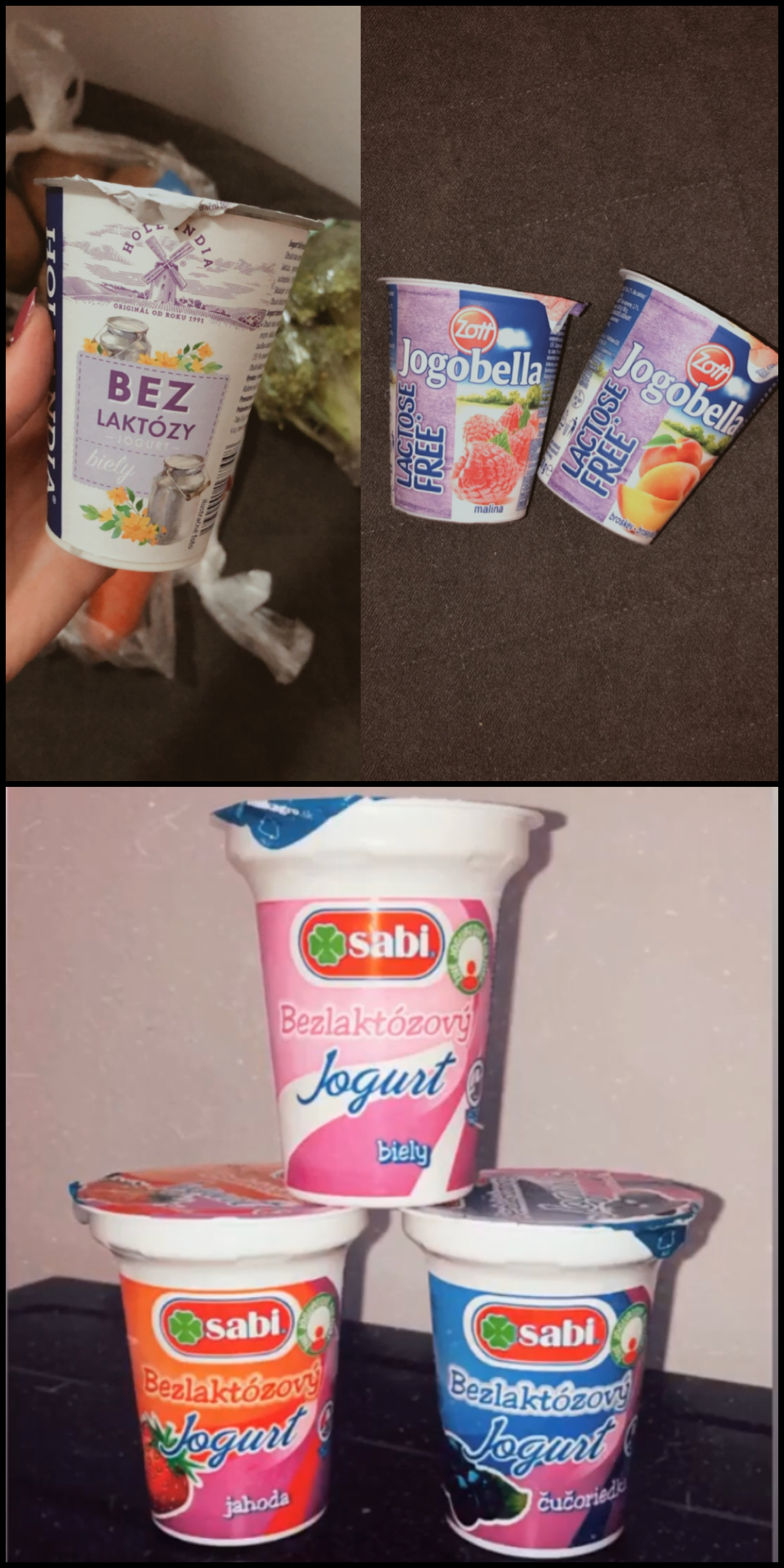 AKO VYZERÁ MOJA PLEŤ MOMENTÁLNE?
AKÉ SÚ MOJE ĎALŠIE KROKY?

a) pokračovať v strave bez laktózy
b) ešte minulého roku v zime som bola u obvodnej lekárky a tá mi dala výmenné lístky na ďalšie vyšetrenia ako napríklad, či nemám v tele zápal, ktorý sa mi dookola prejavuje cez akné
c) chcem navštíviť kožnú
d) menej sa stresovať
e) ukazovať Vám moje (snáď) progresy každé dva mesiace, takže s updatom sa vidíme v marci!
Takže toľko zatiaľ odo mňa, ak máte ďalšie otázky či rady, kľudne mi napíšte komentár či správu na instagram. Majte ešte veselý deň! ♥