Ako niektorí viete, pred dvomi týždňami som bola na menšom výlete v Brne pri mojej najlepšej kamoške. Je to super, keď máte niekde vo svete niekoho, na koho sa môžte spoľahnúť a k tomu je váš osobný sprievodca. Ak by som mala ísť do Brna sama, určite by som bola dezorientovaná. Teda popravde, dezorientovaná som už aj v Košiciach 😀 Jednoducho som len chcela povedať, že mať priateľa mimo domova je na nezaplatenie 🙂
Samozrejme, čo by to bol za babský víkend, keby sme nešli nakupovať. Začali sme rannou kávičkou v Starbuckse, kde chodíme vždy, keď tam prídem. Navštívili sme sekáč, odkiaľ som si odniesla krásny jednoduchý červený rolák za 50kč! Ja mám sekáče v obľube i keď mám pocit že tu v Prešove žiaden dobrý nie je. Sú sekáče, kde ani nemáte pocit, že ste v sekáči a potom sú také, kde vojdete a vidíte oblečenie, ktoré je už staršie, či "nemoderné". Momentálne už tak často v sekáči nenakupujem, ale sem-tam do nejakého vojdem, či ma niečo neosloví 🙂
Môj hlavný cieľ bolo navštíviť predajňu NYX, pretože som si chcela kúpiť linku na oči s názvom epic ink liner. Od blogeriek, či yotuberiek som na ňu počula len samú chválu a moja od Zoevy mi došla, tak som chcela zmenu. V Douglase akurát nemali vzorku, čiže som si ju nemohla ani vyskúšať, ale šla som na istotu a aj napriek tomu som si ju kúpila. A neľutujem, krásne sa s ňou pracuje, vytvára tenké línie a aj ja sa pridávam ku všetkým dievčatám a ženám, ktoré si ju pochvaľujú 🙂 Stála 269Kč a je vodeodolná.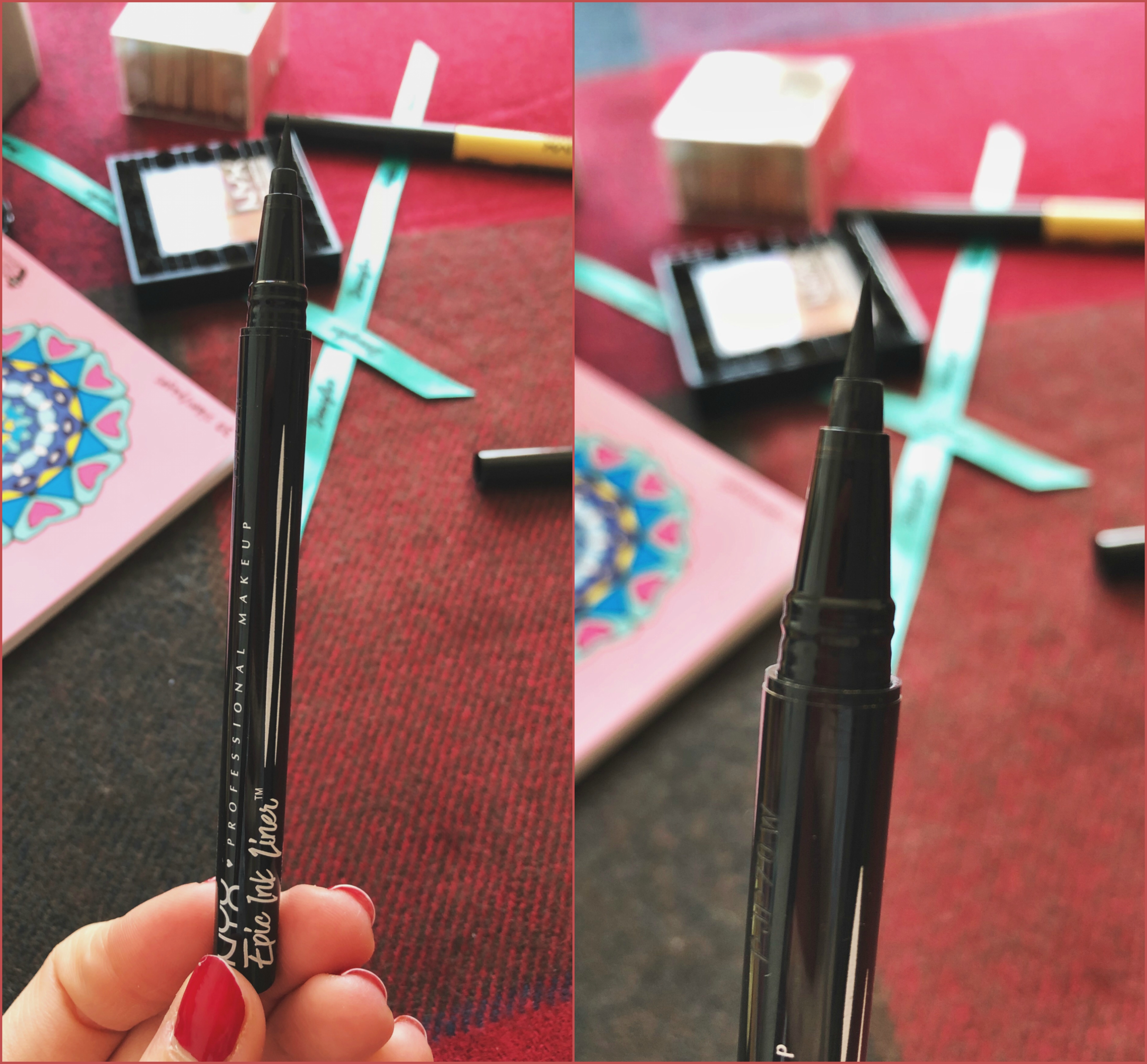 Ostatná kozmetika nebola úplne tak potrebná (haha), ale mali zľavnené produkty, tak som neodolala. Mono očný tieň za 29kč? No neber to Mia 😀 Na výber mali niekoľko odtieňov, ale ja som ostala pri "klasike" a vybrala si tento hnedý v odtieni HS43. Ako budete vidieť na ďalších fotografiách, je celkom pigmentovaný a na bežné nosenie úplne perfektný 🙂 Veľmi sa mi páči balenie s mini mašličkou. Pekný detail.
Ďalší zo zľavnených produktov boli tieto 4 očné tiene, ktoré stáli len 89kč! Ešteže si to všimla moja kamoška, pretože ja by som to prehliadala veru, mrzelo by ma to. A tak máme rovnaké 😀 pretože opäť mali rôzne variácie, ale chcela som si vybrať odtiene, ktoré reálne využijem. Sú krásne, živé a na jar či jeseň perfektné! 🙂 V tom obale sú také pekné, až mi je ľúto ich použiť 😀 aj vy poznáte ten pocit? Ale určite plánujem nejaký výraznejší make-up, kde ich použijem. Odtieň FTSP08 COLOR RIOT.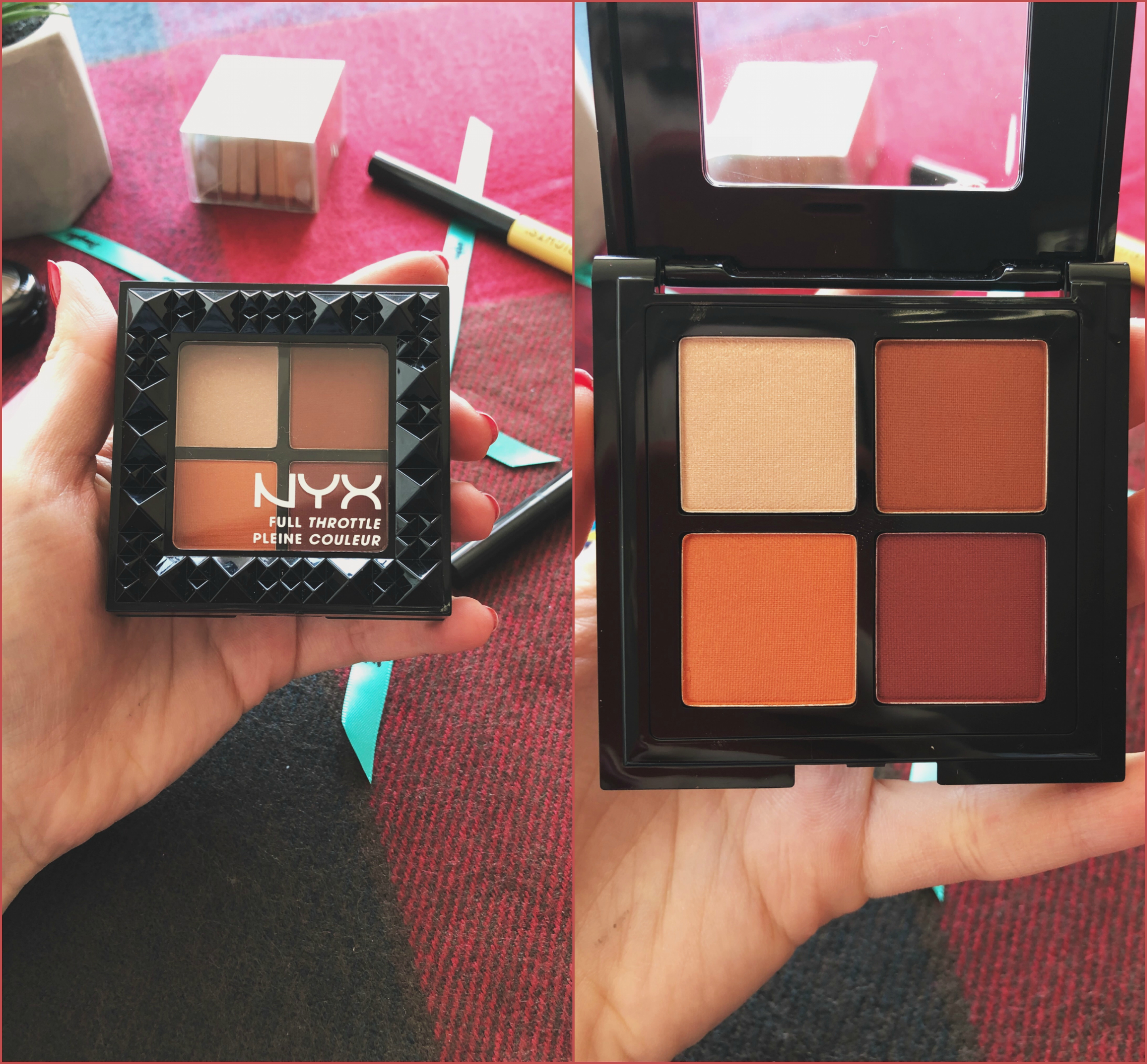 Ako posledný kozmetický produkt tu mám žltú očnú linku. Mám už modrú a myslím, že mi celkom pasuje, tak prečo nezaexperimentovať? Pekná jarná farba, ktorá oživí celý make-up. Je to odtieň VBL04 VIVID HALO. Pokiaľ viem, nie je vodeodolná a stála 159Kč. Farebné linky sú na trhu už dlho, ale predtým som sa neodvážila si takéto farby kúpiť. Ako vyzerá na oku, vám určite v budúcnosti ukážem 🙂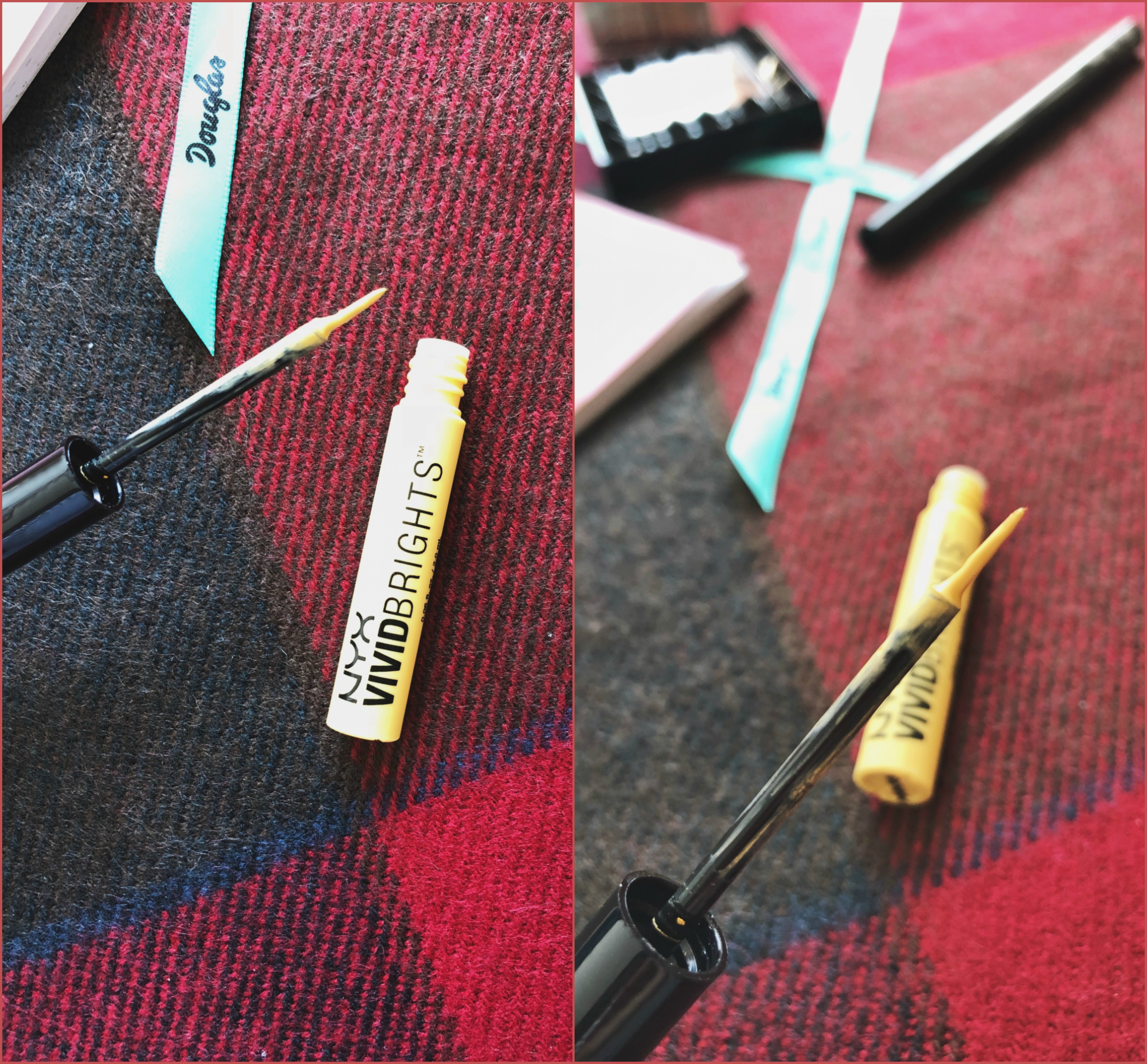 Obchod TIGER mám veľmi rada, pretože tam nájdete také blbosti, že si poviete, že "toto niekto naozaj vymyslel?" a pritom sú praktické 😀 Tentokrát som si našla túto antistresovú omaľovánku, ktorá má pekné predlohy a vyfarbovanie, pri ktorom na nič iné nemyslíte je určite fajn 🙂 Stála 30kč a teším sa na jej vyfarbenie.
A ako posledná vec z TIGRA je tento set pečiatok, ktorý potešil moju kreatívnu dušu. Akurát, že je to pravdepodobne anglická, resp. medzinárodná abeceda, čiže mäkčene a dĺžne si dopíšem. Takéto milé odkazy si môžem napísať hocikde a skrášli mi to denník, zápisník či zošit do školy 🙂 Stál 90kč.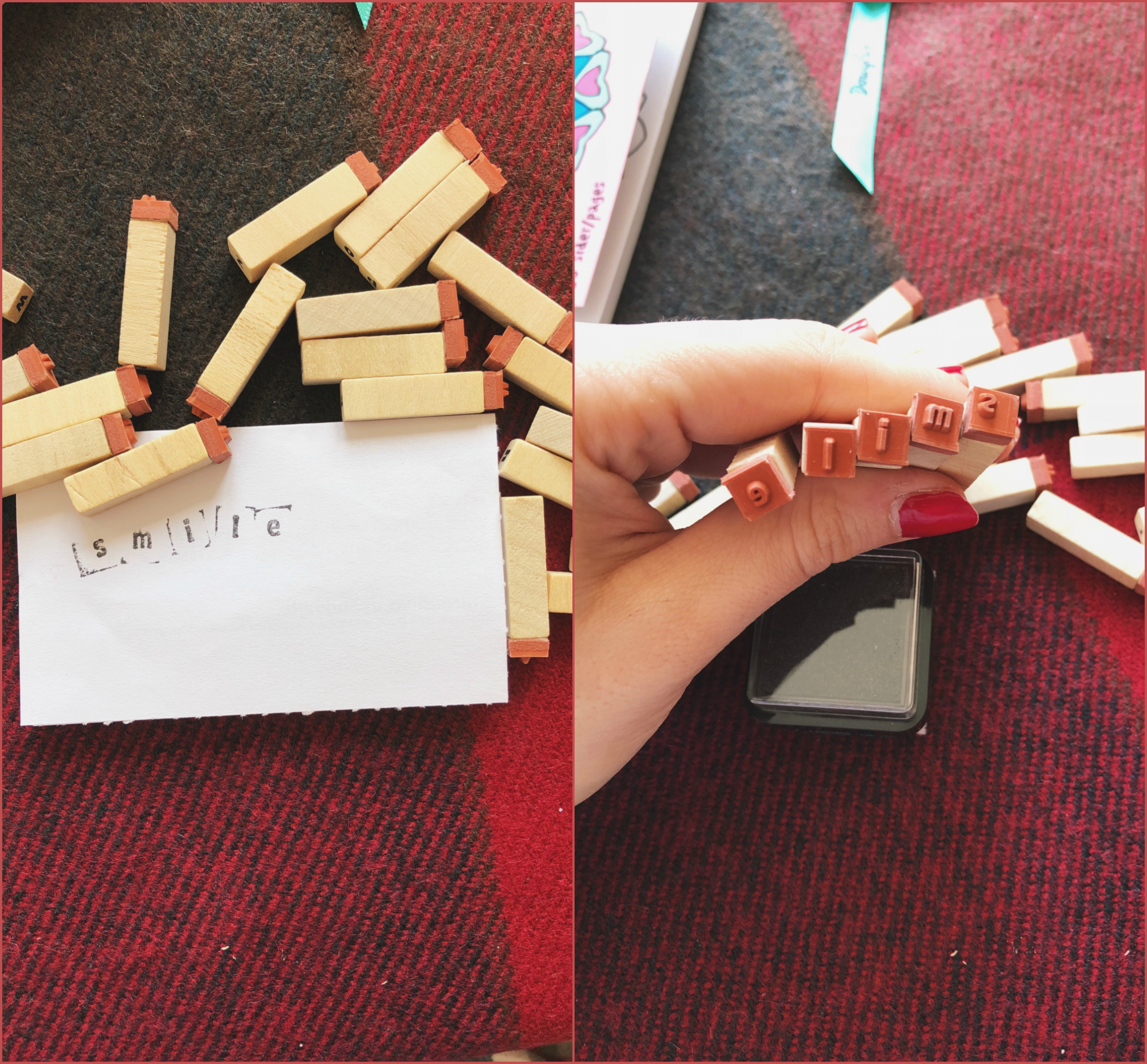 Zatiaľ som skúšala mono očný tieň a jeden z paletky a myslím, že som si vybrala dobre, s červeným rúžom sú úplne ideálne 🙂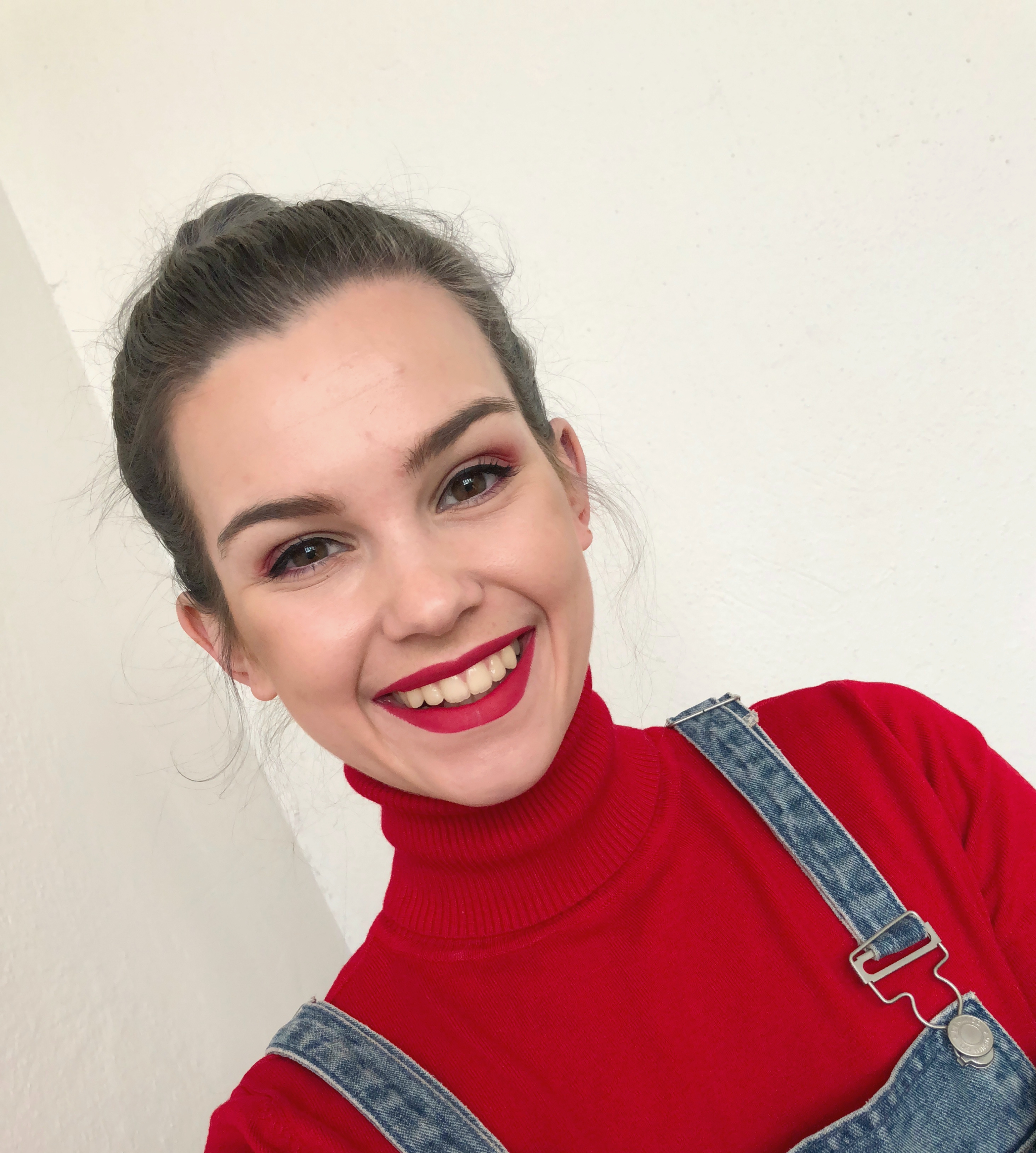 Toľko k môjmu dnešnému haulu. Myslím, že som celkom výhodne nakúpila a viem, že všetko využijem. Prajem vám ešte veselý deň! Vaša Mia 🙂